At the beginning of 2018, BellaNaija started a series – The 25 Series –  to shine the spotlight on excellent young individuals under the age of 25 (at the time we had a chat with them), who are influencing and disrupting the world of entrepreneurship, leadership, governance, pop culture, corporate world, arts, and sports.
With 25 questions (or less), this column seeks to dig into how these individuals think, work and live, particularly in an era where business and relationship models are changing rapidly.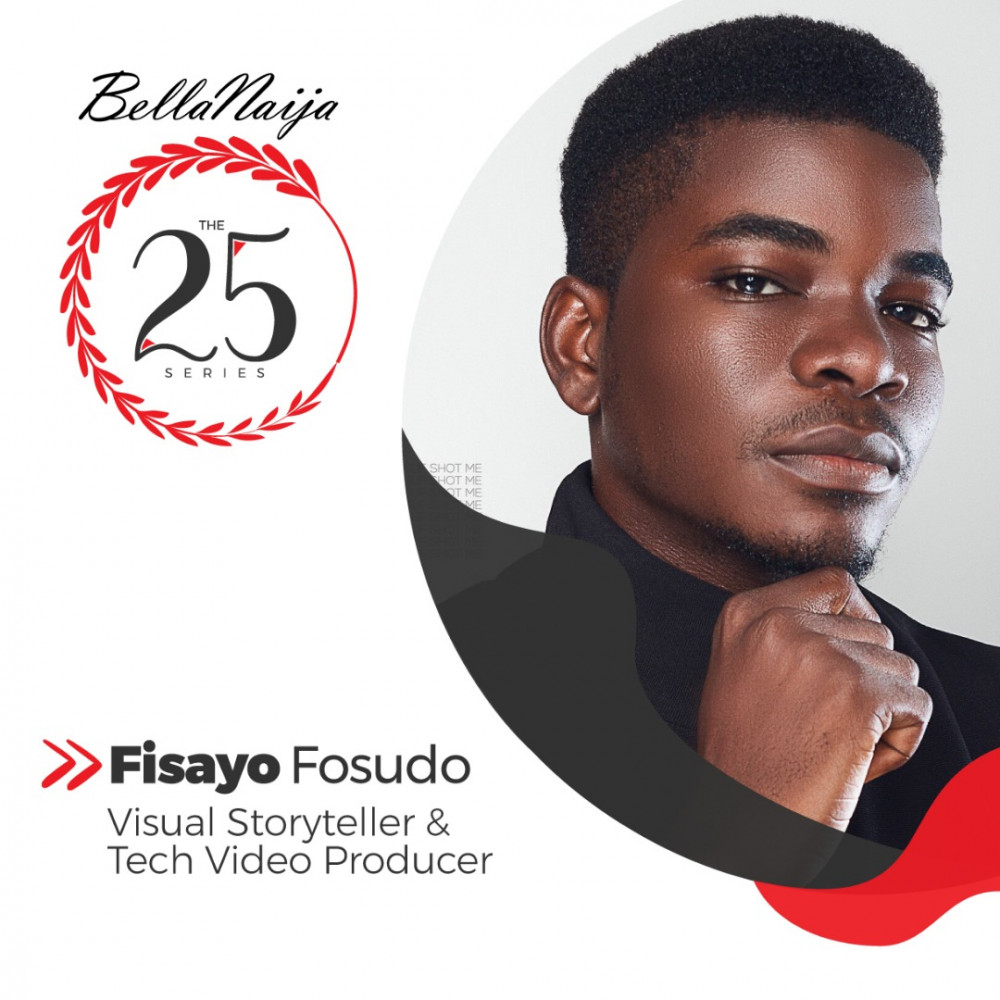 For our first feature this year, we speak to Fisayo Fosudo, 23, who is leveraging on the technology of video to build a unique career.
Fisayo describes himself as a "visual storyteller and a tech video producer" and he boasts of over 26,000 subscribers on his YouTube channel and a combined 50,000 + followers on social media.
He has a background in economic analysis, brand communication, social media strategy, and technology.
His videos are a soothing antidote to all the bluster and bore that infects too many tech review channels. His camera work and eminence is really very professional that you can't watch one of his videos without learning something new.
The economics graduate from the University of Lagos speaks to IK Nwosu about his life and work, and his plans for the future.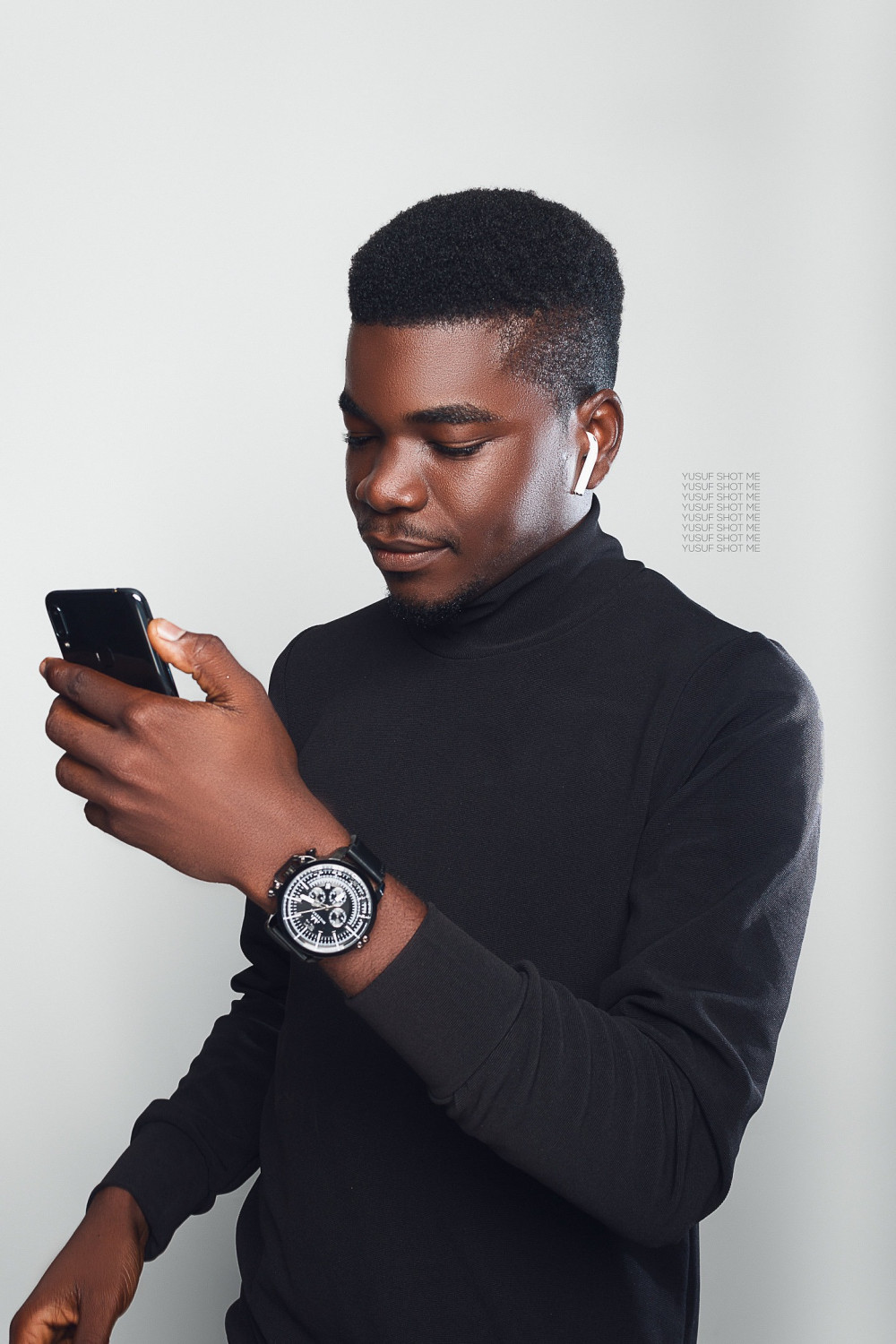 Over 26,000 subscribers for a Tech YouTube channel is impressive. How would you say you got here?
I would love to say that the fairly consistent videos have helped and being blessed with amazing family, friends and people who watch and share the videos. I also think that I can do better.
Any plans to expand and/or diversify in the future? If yes, please share with us.
There are definitely plans to expand. First things first, updating the content, also updating the gear collection and doing more collaborations. I can't be too certain about some of the rest of the ideas but execution, even if it's imperfect, is definitely what's Important. As far as value is delivered.
Would you say having a university education contributed to your success today?
Definitely! I majored in economics & I had a passion for artistic things like designing and drawing. Studying something different from the skill I've developed since I graduated really helped me have a new perspective on things and that intersection is not ubiquitous.
What is the most challenging thing about your work?
Sometimes, staying up to date on trends can be stressful and you don't want just one source. Another challenge is working with unstable situations in Nigeria, especially with regards to power supply.
What else would you have been doing if not this?
I really can't imagine anything else I'd have been doing apart from this but I did do a lot of freelance consulting/design work which was my source for "startup capital" for my video work.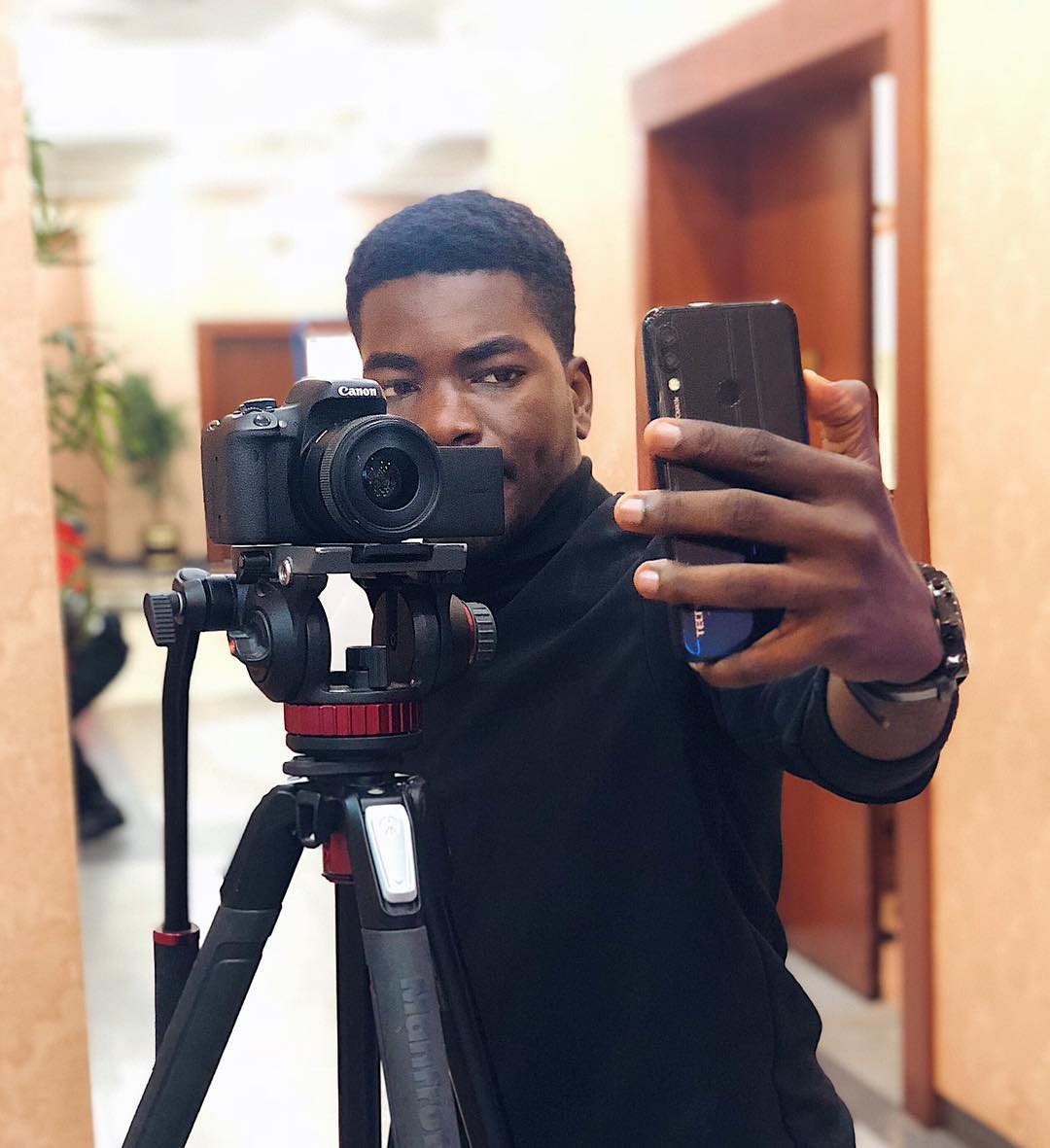 What was your childhood dream?
To be a Musician, I could really rap and I even wrote 2 songs when I was in secondary school and I performed one with my crew then in front of the entire school then….but all that went out the window. I might take it up again though, who knows right?! It's up there with acting as well but I know it would require a lot of learning.
How does your typical day go?
A lot of writing, reading, watching YouTube (a lot) and occasional Netflix & Gaming at night.
When you are on the cover of TIME or FORBES what do you want the headline to be?
When?! haha, I like that. If this happens, It'd be something along the lines "Africa's Finest Tech Video Producer"
If you were president of Nigeria for a day, what would you do?
Prioritise Constant Power Supply. This would really help a lot of industries, manufacturing especially and boost our economy.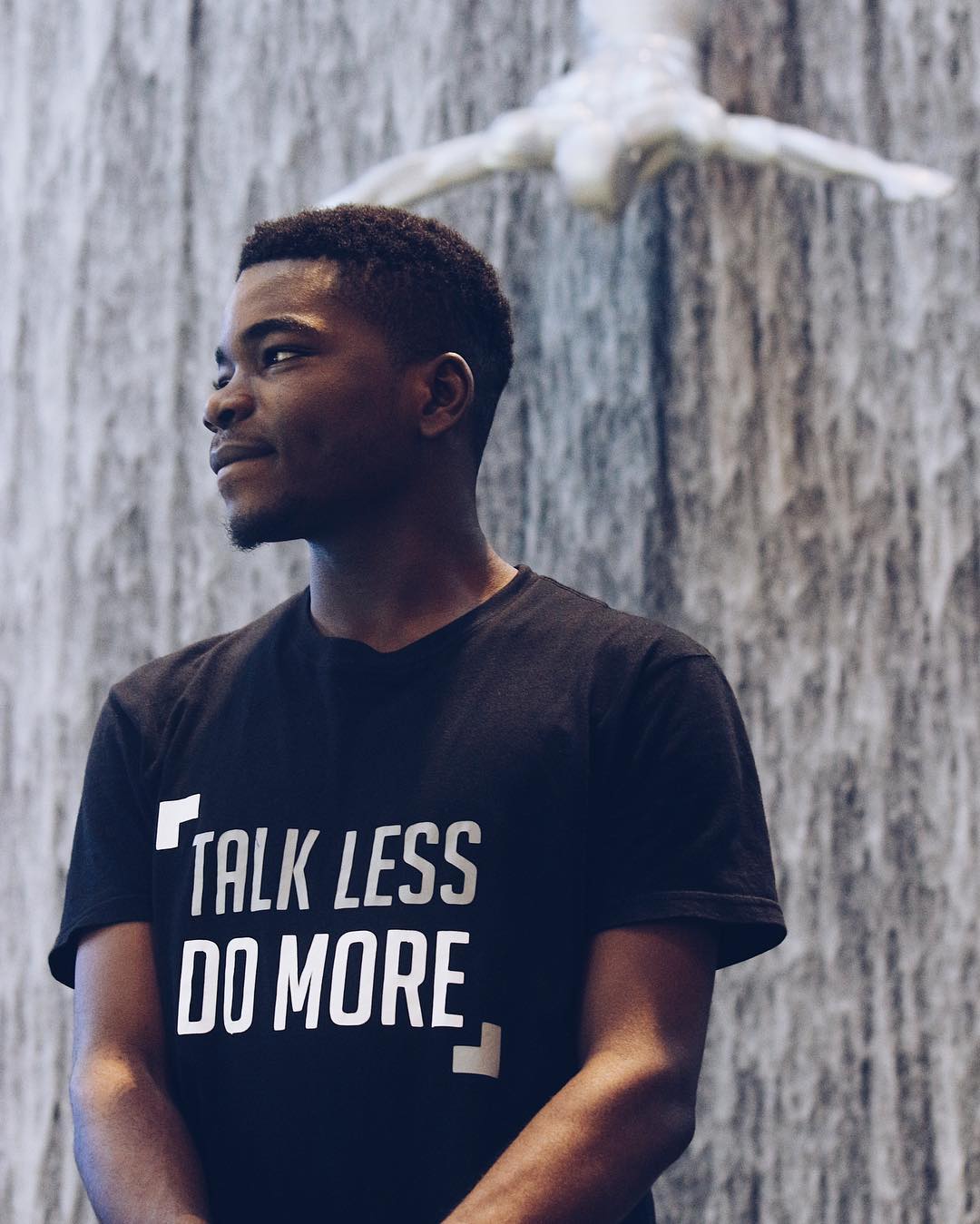 Who will you consider your role model and why?
I would say Marques Brownlee, aka MKBHD, one of the best Tech Video Producers.
Before I die I want to…
Jollof or Fried Rice?
Netflix and Chill (and Netflix and chill means Netflix and chill *side eyes*) or Dinner Date/cuisine?
Twitter or IG?
I really like IG…and I like Twitter too 🙂
Mummy or Daddy's boy?
Mummy… Daddy is more like a business partner, it's mostly serious.
Night owl or early bird?
Fave Dress code: Smart, Casual or Trad?
Casual sometimes or a Black Turtle Neck & Jean.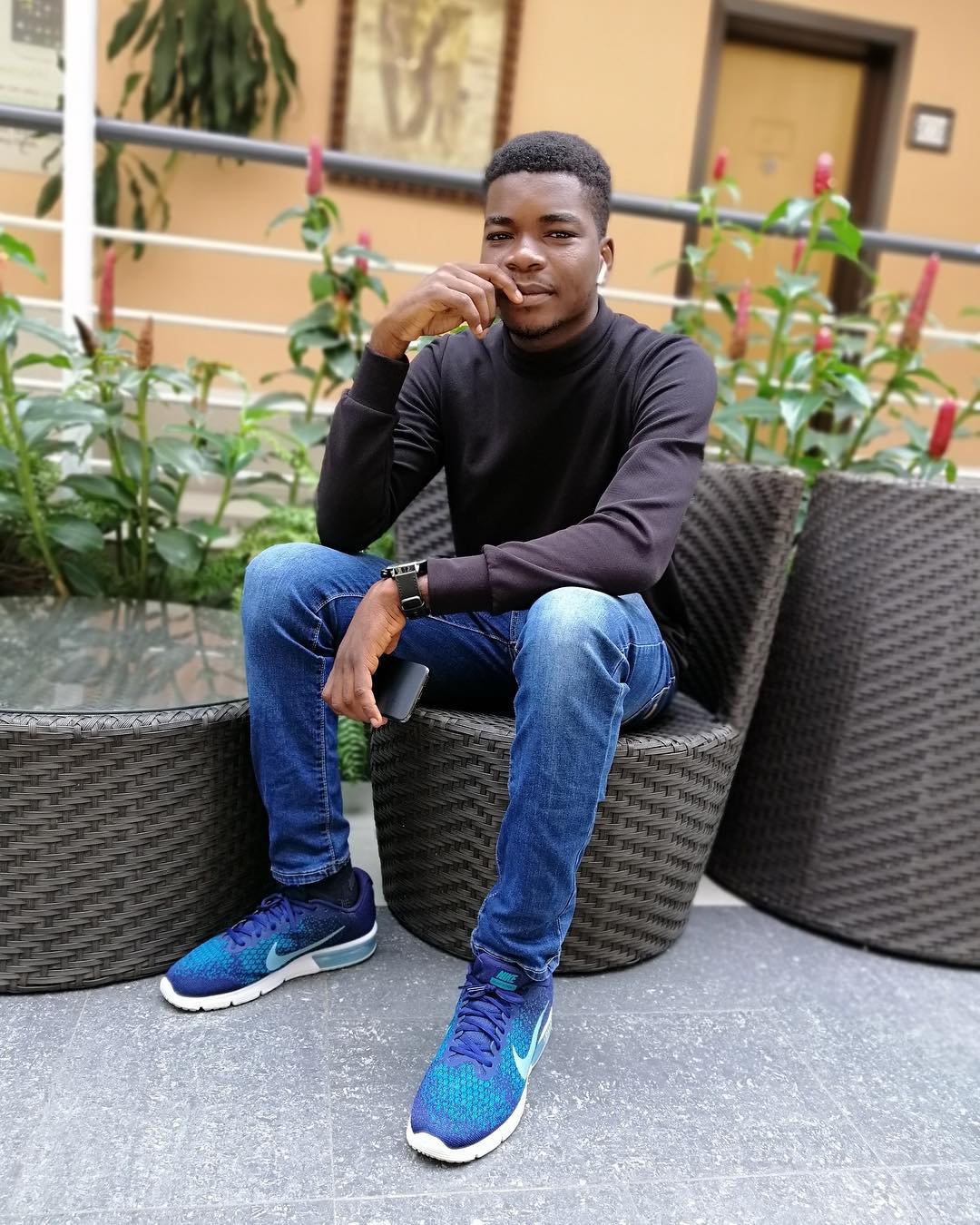 Do you have or have you had pets?
I've lived through a lot of dogs in my short lifetime. My favorite one got poisoned.
Fave spot to hangout
Arcade/Physical Gaming Spots.
Fave thing to cook/fave meal
I can make a good Efo Riro & I'm perfecting my Turkey skills but I love Amala & Gbegiri.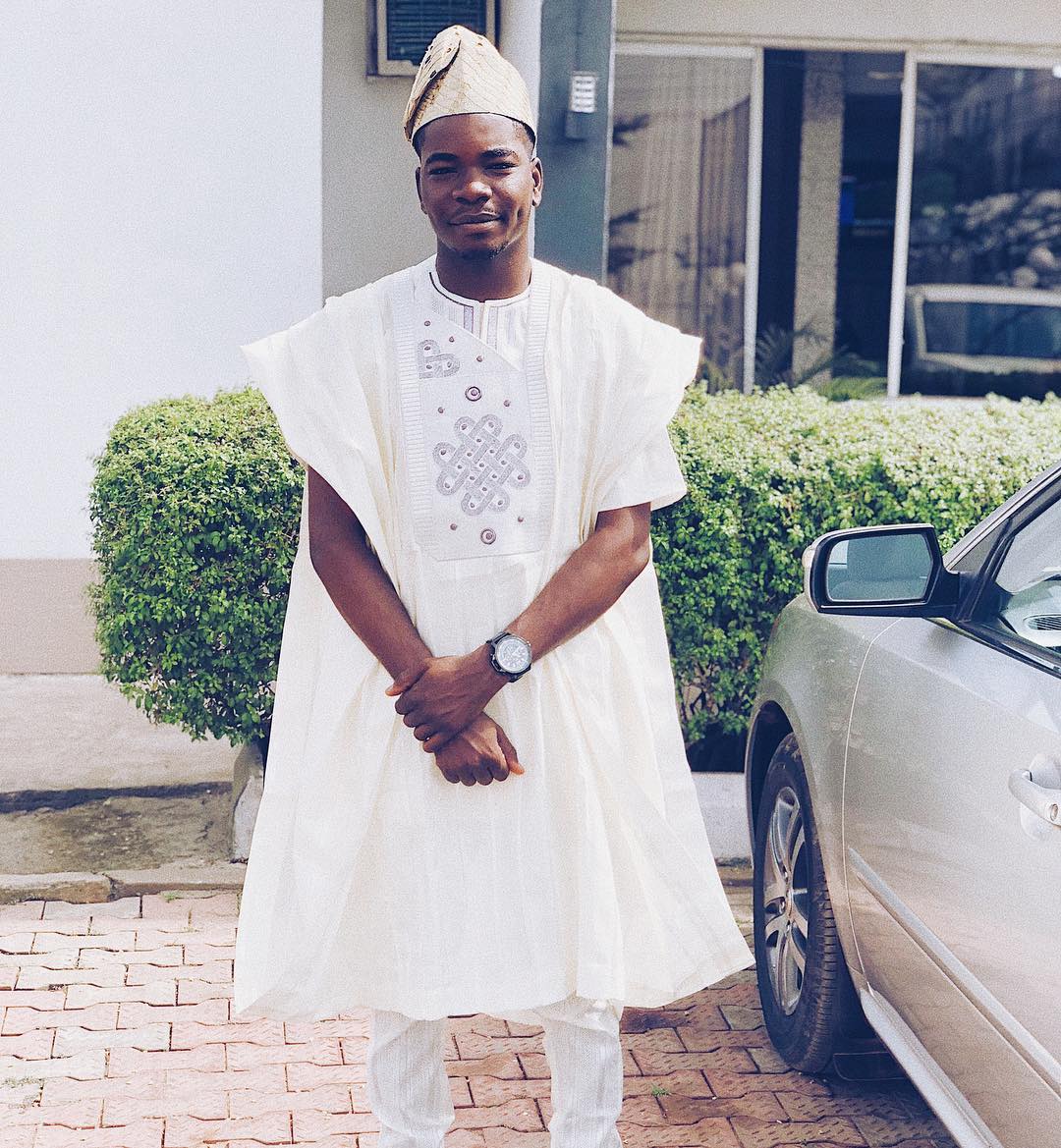 Dream car
Anything Futuristic that Mercedes makes or a Tesla
Fave colour and why
Green, it's Nature's best shade.
Do you collect anything? If so what?
Tech Magazines & Infinity Stones.
Final word for the young Nigerian.
Always look to make everything better, don't be lazy/idle & surround yourself with people that are better than you.