Eva Alordiah's Short Film "Where's the Condom?" examines the Core of Safe Sex Practices | Watch on BN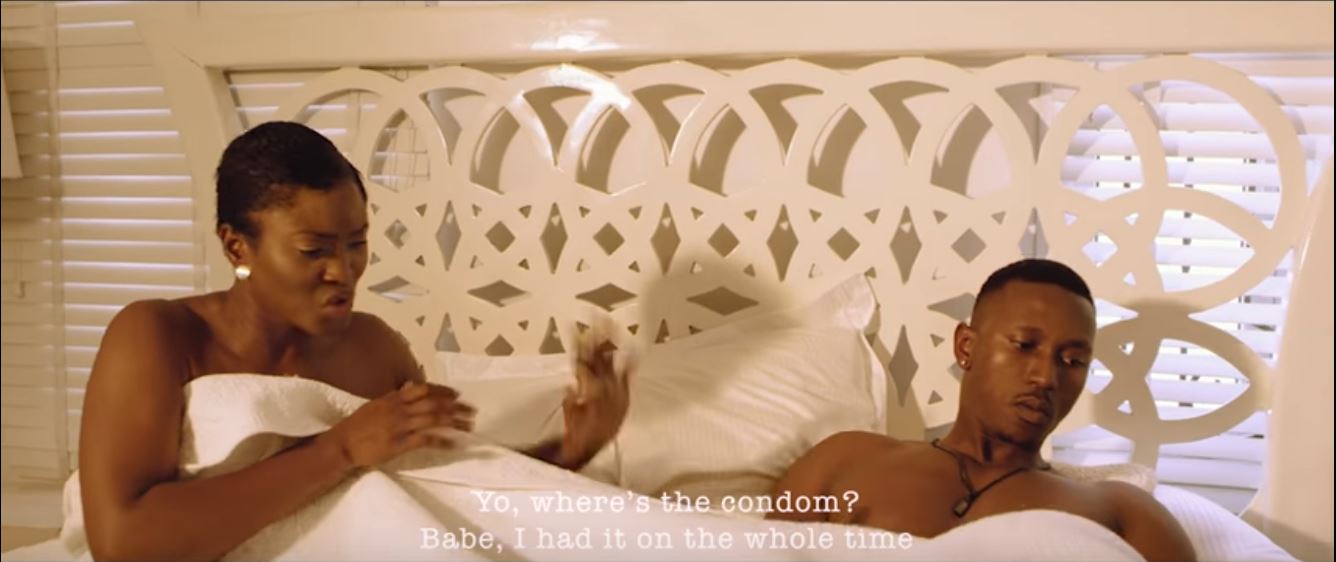 The subject of safe sex practices is not a thing people discuss freely. This is why when someone bold enough challenges the norm, it is worth applause. Rapper Eva Alordiah is one of the very few Nigerians vocal about sex and sexual health. She translated this orientation into a short movie titled, Where's the Condom?
The short movie lucidly takes a different course from what most would take in the attempt to sell its narrative of safe sex practices. This is often a difficult path to follow, but Eva Alordiah did not let that deter her one bit.
"Where's the Condom?" is self-aware in its storytelling, just about enough to let its viewers know that having sex with condoms is not entirely safe. Eva Alordiah, the writer and the main character in the movie, illustrated one of the instances where having condom-sex does not guarantee safety in its entirety.
Of course, in the case of "Where's the Condom?" — at least in the circumstances which the condom proves insufficient to protect — it bothers more on human deceit than on technical failure. Alordiah's partner, Ade, played by Bobby Uranta, had either slipped the condom or did not even bother to use it at all.
Watch the short film, "Where's the Condom?" below: