There's no stopping the "Kupe Boys" as they Cover Glam Africa Magazine's Latest Issue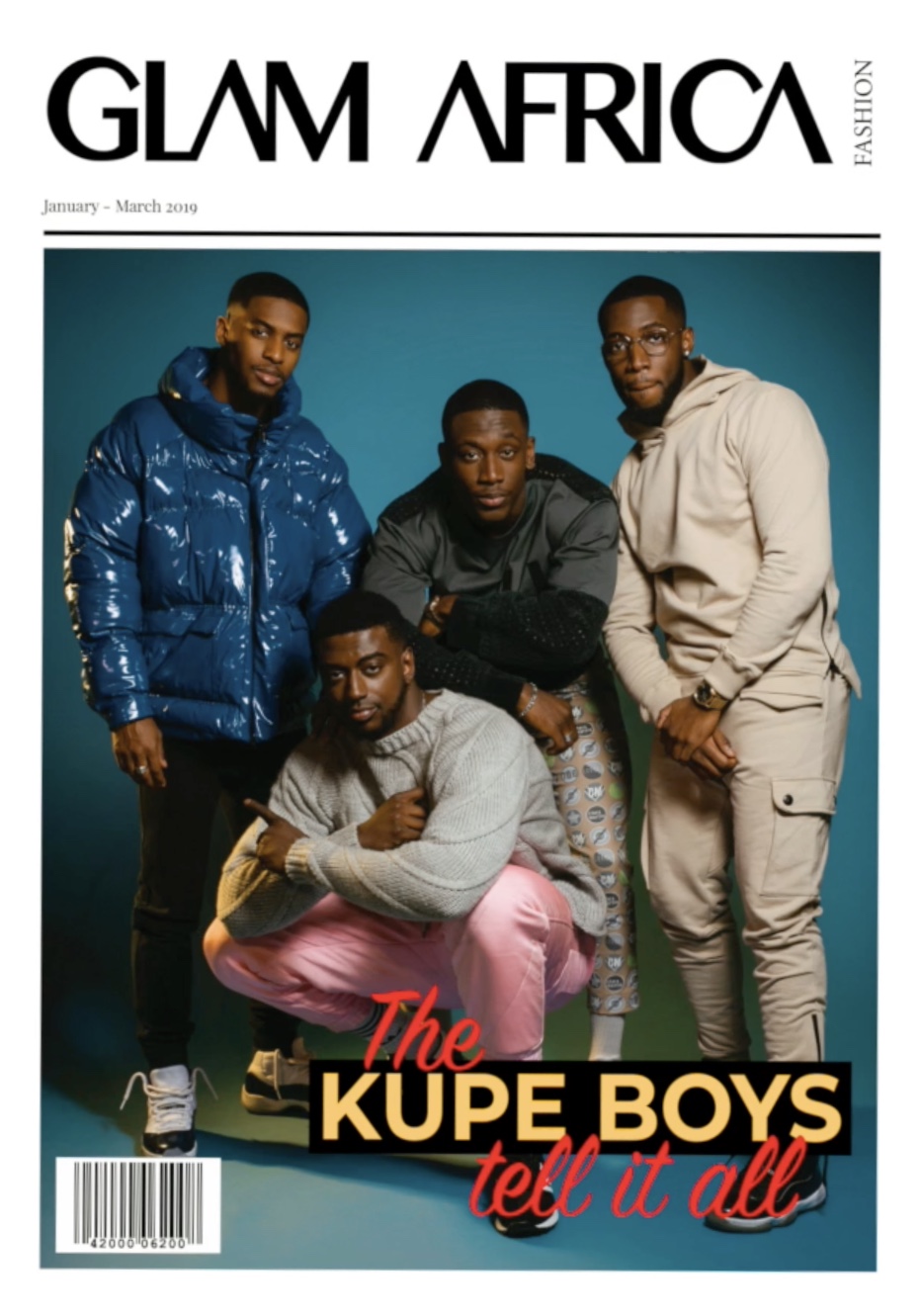 Almost everyone has heard about the Kupe Boys by now. The Kupe Boys first blew up the internet in October 2018 with a viral rendition of the #KupeChallenge on Instagram.
Since them, the foursome of Jimmy, Habi, Teddy, and YoYo have not stopped.
They have visited a number of places in Africa as part of a tour, and now they are landing magazine covers as well. They are the cover stars for Glam Africa magazine's latest issue.
In the magazine's "Think Smart" issue, the French four were cornered in London for an exclusive interview in which they discussed their trajectory and what their life is like since blowing up on Instagram.
See photos below: