Give Your Kids an Extra Special DStv Treat this Easter Holiday!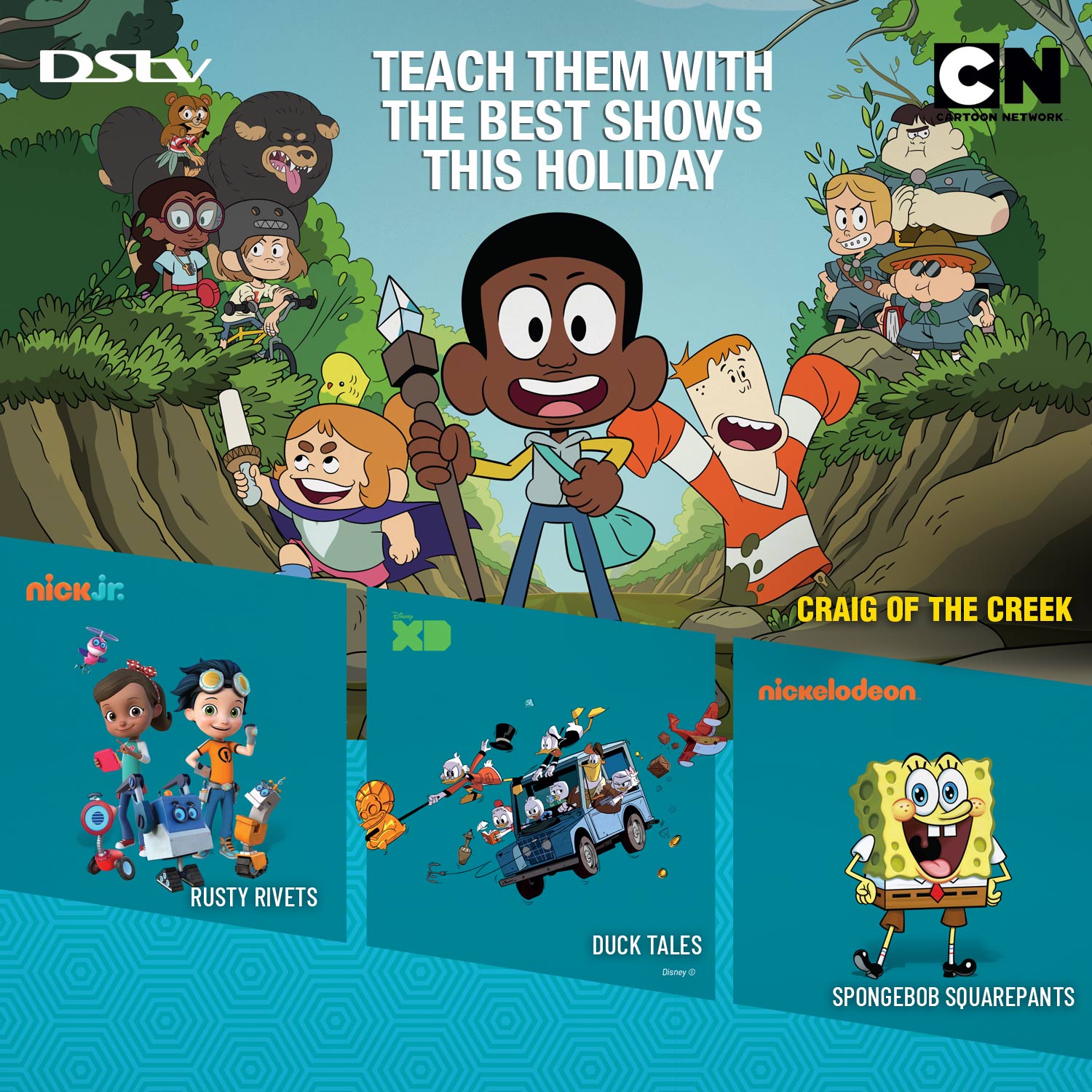 While kids are totally smitten with holidays, they are a handful to parents – From turning the house upside down to being neck deep in mischief, especially when they are suspiciously quiet.
But not to worry parents, DStv's got something for every kid this holiday!
From the classic Boomerang cartoons to Nickelodeon's popular animated characters, Disney's live-action and an unrivaled collection of feature films, your kids are in for a swell time with these exciting lineup like Craig of the Creek on Cartoon Network, Rusty Rivets on Nick Jr, Ducktales on Disney XD, Spongebob on Nickelodeon. They also get to watch the new live-action film, Kim Possible on Wednesday, May 1st at 3 pm on Disney Channel 303.
Whether your kids enjoy the High Definition experience on television or prefer to enjoy their favourite shows on a device, with one subscription you are covered so the fun doesn't end for them whenever, wherever with DStv Now.
So stay subscribed to DStv today from as little as N2,000 per month as there's something for every child.
————————————————————————————————————————————————-
Sponsored Content