WATCH the Trailer for "Last Days" starring Susan Peters, Bimbo Ademoye, Funsho Adeolu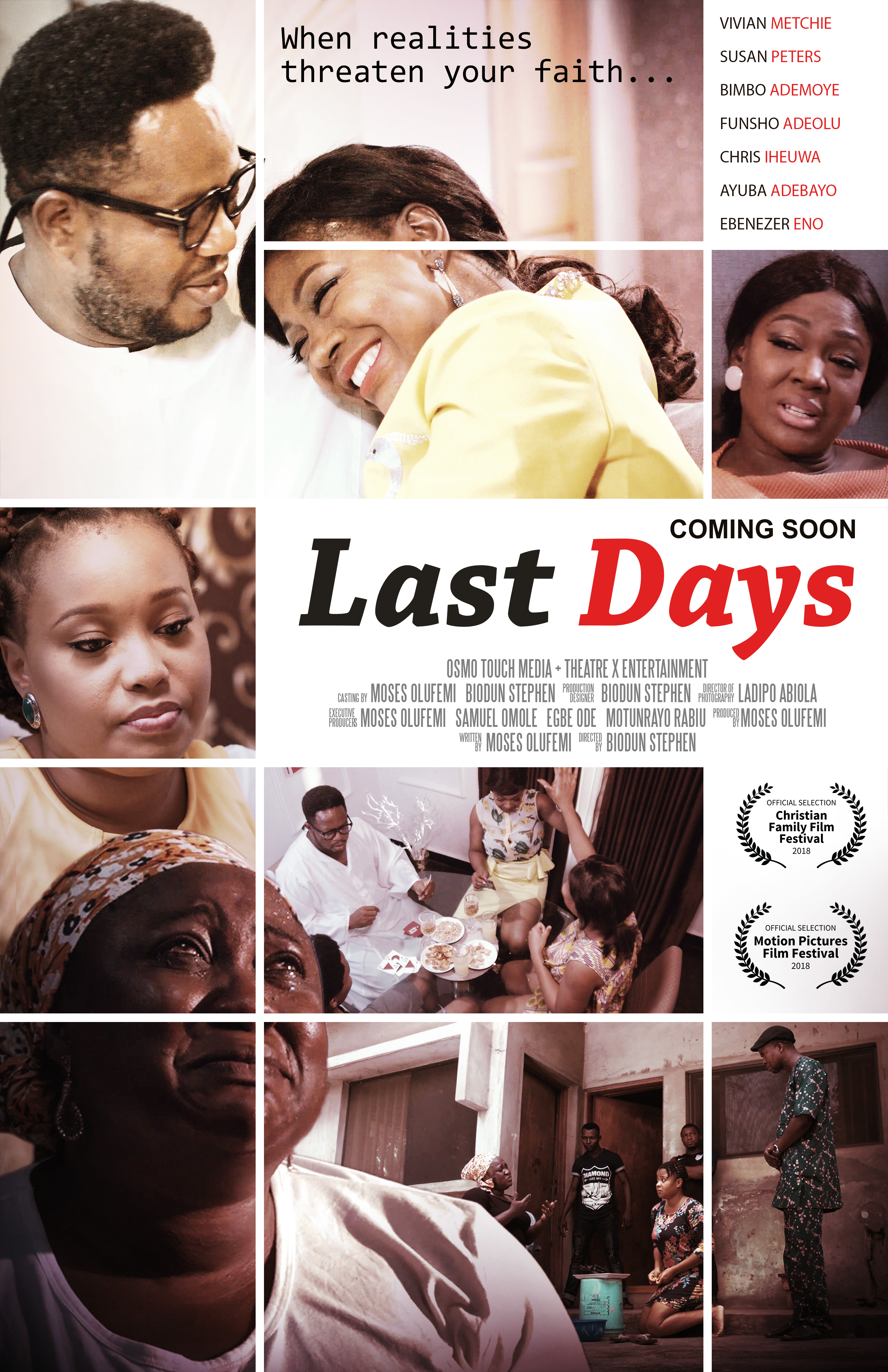 The trailer for Nollywood movie "Last Days" is out!
Produced by Moses Olufemi, and directed by Biodun Stephen, the movie stars Susan Peters, Vivian Metchie, Bimbo Ademoye, Funsho Adeolu, Ayuba Adebayo, Chris Iheuwa, Ebenezer Eno and more.
The movie was written by Moses Olufemi.
Synopsis:
Last Days is a strong and unique story of a breast cancer patient. Set in modern day Nigeria, Last Days tells the story of  a widow, Grace Ikedia, who struggles to make ends means after being diagnosed with breast cancer. She raises the necessary funds to undergo the required procedure to treat the cancer, but she experiences a re-occurrence of the ailment and begins to question her faith.
Watch the trailer below.