Do You own a Land & Need a Trusted Developer to Help Build Your Dream Home? Sujimoto has got You Covered!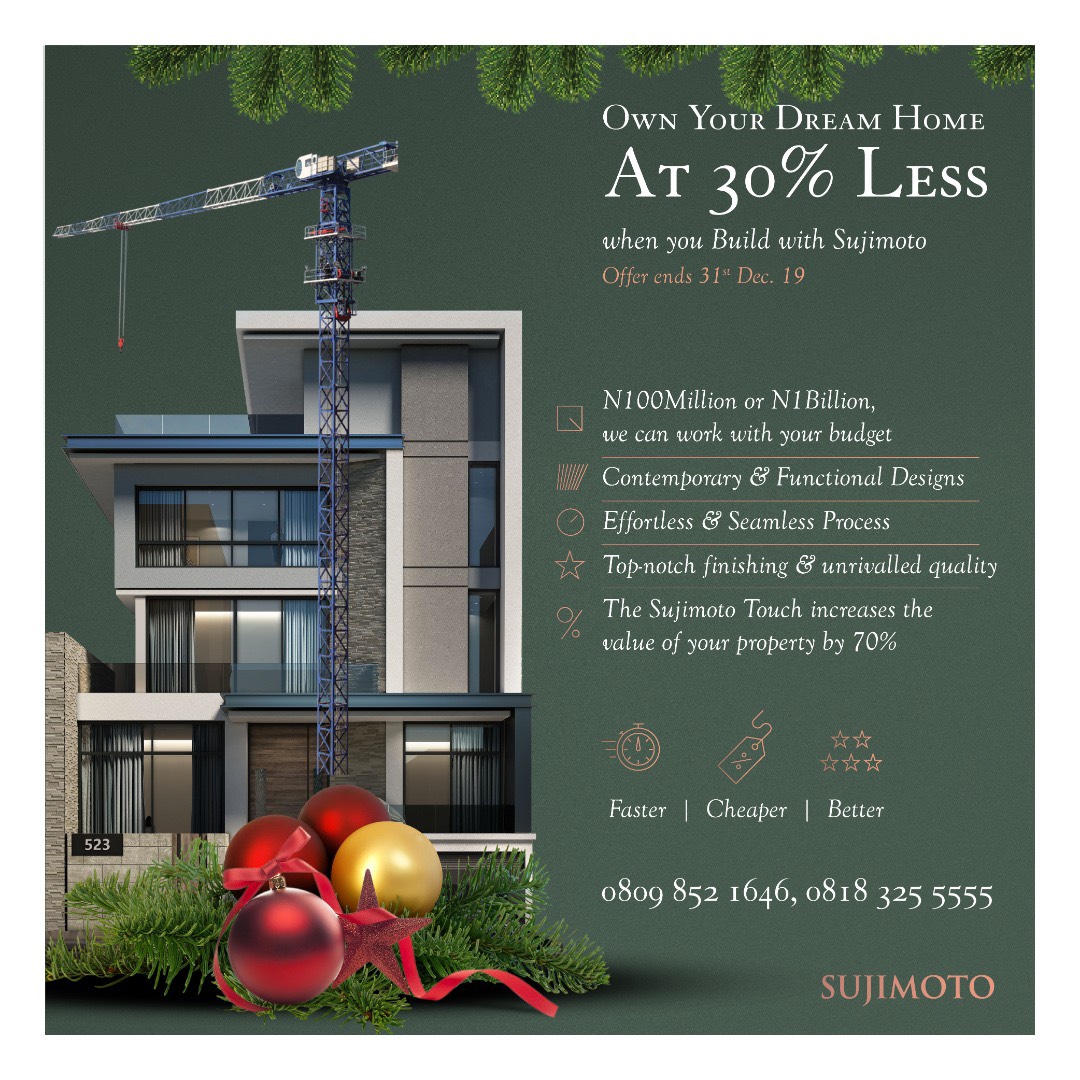 Do you own a land and you need a trusted developer to help you build your dream home? Are you in the Diaspora and you are tired of being swindled by uncles, brothers and mediocre construction companies?
Worry no more as Sujimoto has got you covered, with these 3 fundamental facts to consider when making a decision to own your dream home;
Rest of mind: Combining local and international expertise to achieve luxury living, Sujimoto makes the process seamless;
Un-compromised quality: From the foundation to the facade, Sujimoto delivers uncompromised quality;
Speed: From start to finish, Sujimoto leaves no stone unturned in ensuring we cross all t's and dot all i's to deliver your dream home to you within 6 Months.
Contact Sujimoto today.
Dream it, Sujimoto Builds it!
————————————————————————————————————————————————————————
Sponsored Content