Learn this Recipe for Bulgur Jollof Rice with Plantain and Oyster Mushrooms Stir-fry on "Healthy Living With Tosin"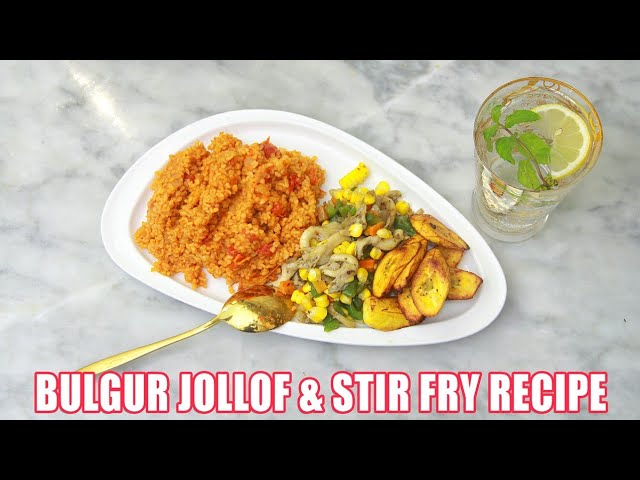 It's another episode of "Healthy Living" with Tosin Ajibade and she's giving us this recipe for bulgur jollof rice with plantain and oyster mushrooms stir-fry.
From Tosin's statement;
Here is a weekend special with me.

BULGUR JOLLOF WITH OYSTER MUSHROOMS STIR-FRY.

This is an alternative for those who don't want to eat rice. Made with oyster mushrooms stir-fry and fried plantain. If this is new to you, it should be on your must-try list. Not only is it tasty and simple to make, it is a superfood. Bulgur has more nutritional value than refined or processed grains.
Learn the process below: