Planning a Party? Sisi Jemimah's Goat Meat Stew Recipe is just Perfect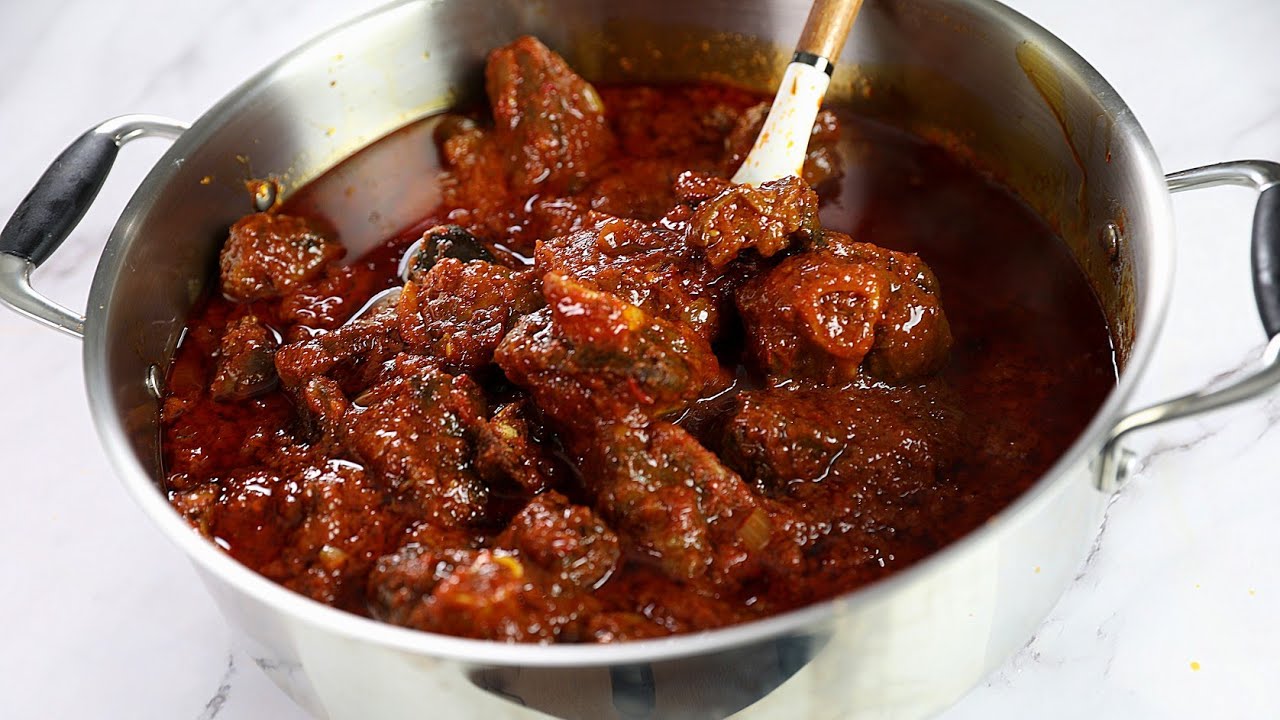 On this episode of her vlog, Sisi Jemimah is sharing her goat meat stew recipe and it looks really tasty.
Ingredients:
Goat meat
3 Red Bell Peppers
2 Paprika Peppers
3 Long Chilli Peppers
3 Onions
Vegetable Oil
Curry Powder
Stock Cubes
Thyme
You should totally try it.
Watch below: