A Trophy Room + Art Gallery – Take a Trip Inside Serena Williams' Stunning New Home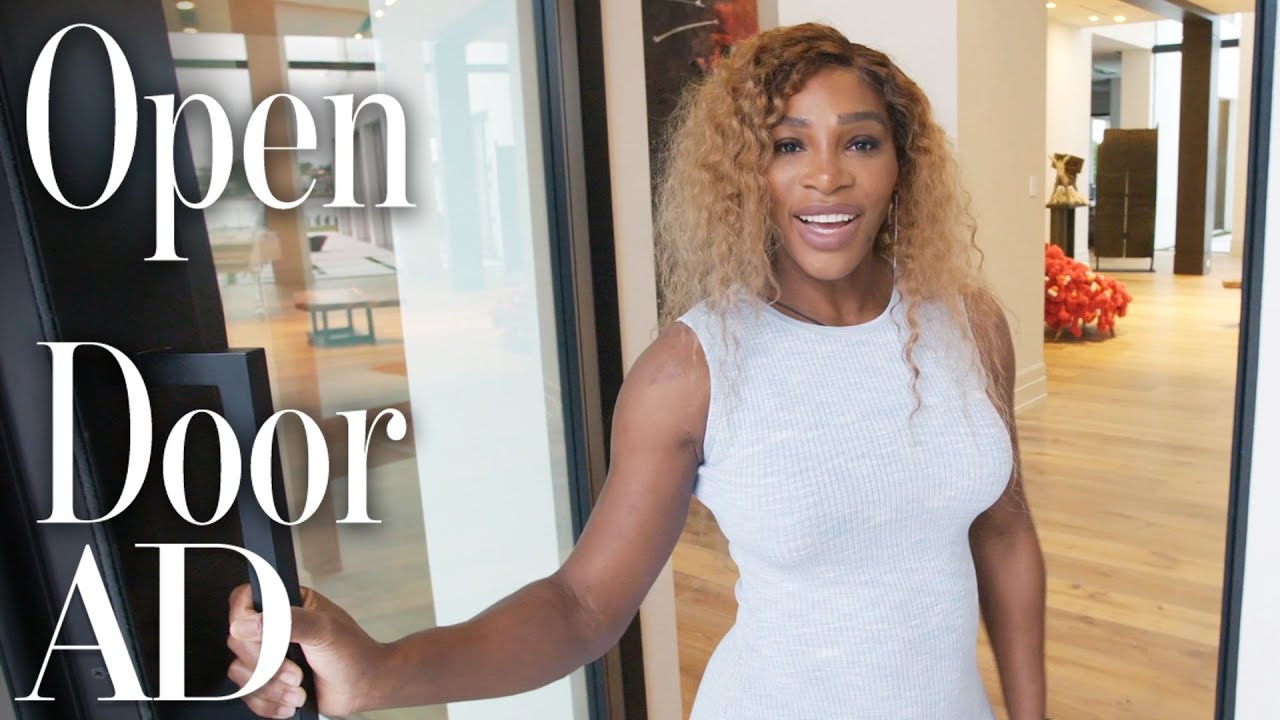 If you've ever wondered what Serena Williams' home looks like, here's your chance to see it.
In this episode of "Open Door", tennis legend and 23-time Grand Slam singles title winner, Serena Williams gives Architectural Digest (AD) a tour of her stunning new home north of Miami. After living with her sister Venus on and off for over 20 years, Serena and husband Alexis Ohanian have made a stylish new home for their family.
From the eclectic artwork (including her own painting) to the world-beating trophy room, Serena's home could only belong to someone as multifaceted and accomplished as her. "I was moving away from Venus for the first time in my life, so I wanted it to be really meaningful," Serena says.
While mixing family with business can be risky, the secret to their success as siblings and creative collaborators is simple: "You have to know your lane. I'm really good at playing tennis; I'm not as good at interiors. But I was able to learn through just watching Venus."
Enjoy!