Nigerian designers are not all about ankara and elaborate dresses.
Some designers have decided to explore the world of casual wear or lounge wear or sports wear as some people call it.
Whatever you call it, one thing is clear – these tees, hoodies, jersey dresses and cashmere tops are anything but boring. They all have that added kick and spice that is quintessentially Nigerian.
Check out my fav Nigerian casual wear designers – TEEz ME, TEEz ME, TEEz ME…baby!
SCINQ by Zemaye and Kemdi
Scinq is very influenced by Nigeria and Africa despite being based in Washington DC.
Art and top-notch fabrics merge and SCINQ tees are born! You can see more HERE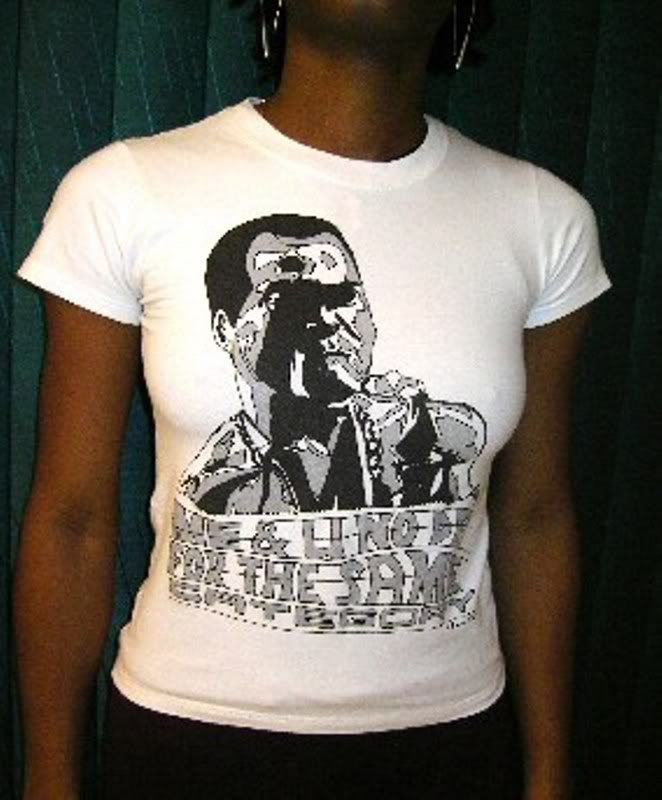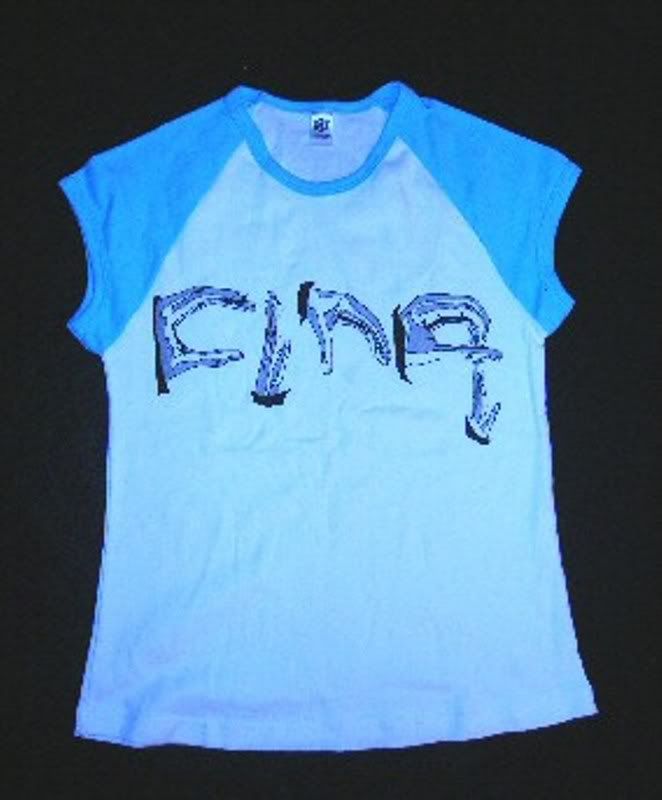 AZARIA by Buki de la Zaria
Conceived in the UK and now based in Lagos, Nigeria. Buki de la Zaria's Azaria is known for their accessories and their 'Lagos' tees. Their tees try to capture the essence of Lagos with bright colours and bold lettering.

SOUL BOUTIQUE by Aghogho Sowho
Based in MD/DC, this designer is known for ger colourful yet socially-conscious tees.
Definitely worth checking out – HERE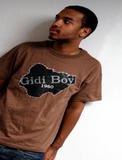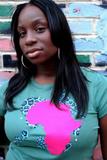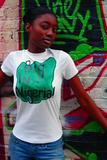 NS 1463
I've been hold that NS1463 is all about changing attitudes…if that is their goal then they have already achieved it.
From cheeky to inspiring, I luv NS1463 tees and hoodies!
Check out their website and blog.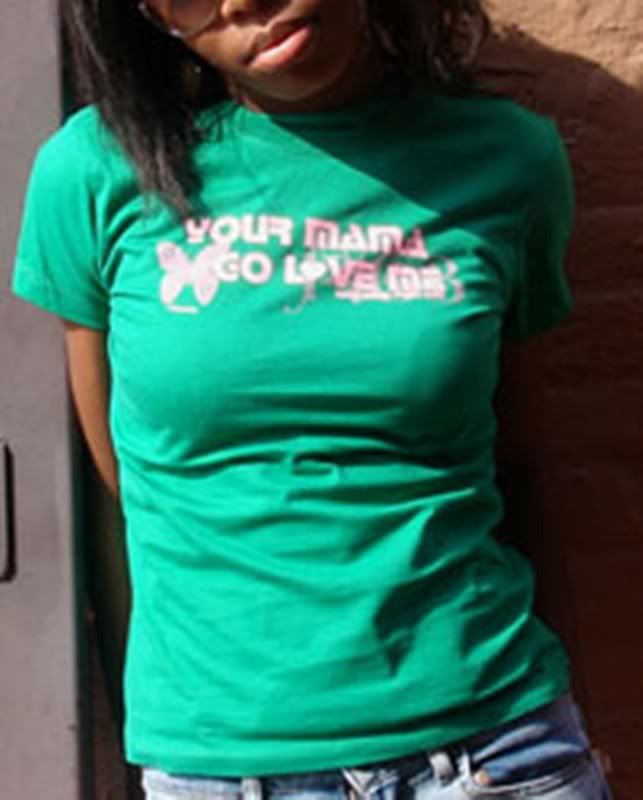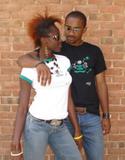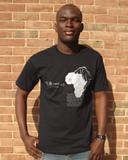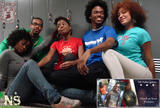 DOBALE by the Elders
Go ahead 'Dobale' for the elders….this label is all about edge and rock 'n' roll.
I luv their spin on the famous Benin artifact. Check out their blog – HERE

TWO GREEN GIRLS FOR IMEKURA
I luv the name of this brand, dont u? They are based in Lagos and make simple funky tees.


AIMAS by Tayo Shonekan
This has got to be my favourite of the lot.
Simple yet packed with flair! Tayo Shonekan's Aimas is absolutely fabulous…
Check out their website HERE

KANAYO ADIBE
Do we have a Nigerian version of 'A Bathing Ape'? Maybe not yet but if Kanayo Adibe's label should stay on the path of creativity, u never know how far the label might go. I'm lovin it.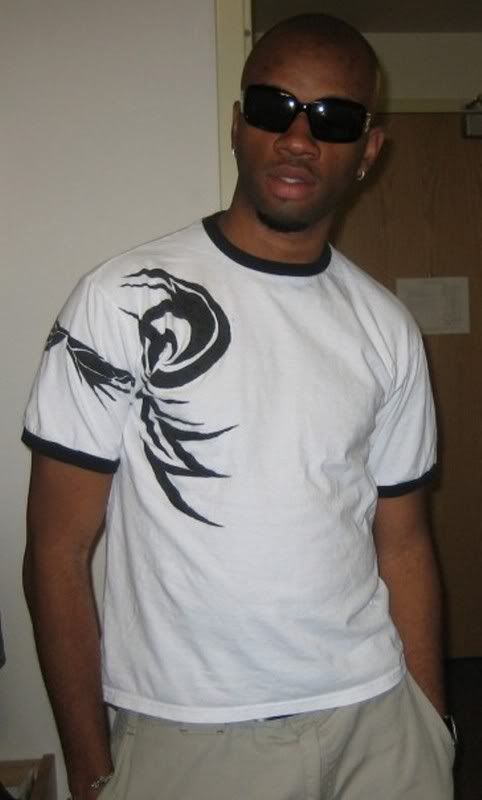 ONE3Snapshot
By a collective of young artistic people, I'm really lovin' their tees. Just another reminder of how talented 'we' are! Thanks Ineka!
Their website HERE

MR. KING by Saze Osayande
Based in Manchester UK, this label is one of my favs.
I like their unique colour combinations and crazy slogans like 'Tear Tear Patch Patch Omo Baba Shoe Maker' LMAO. Luv it!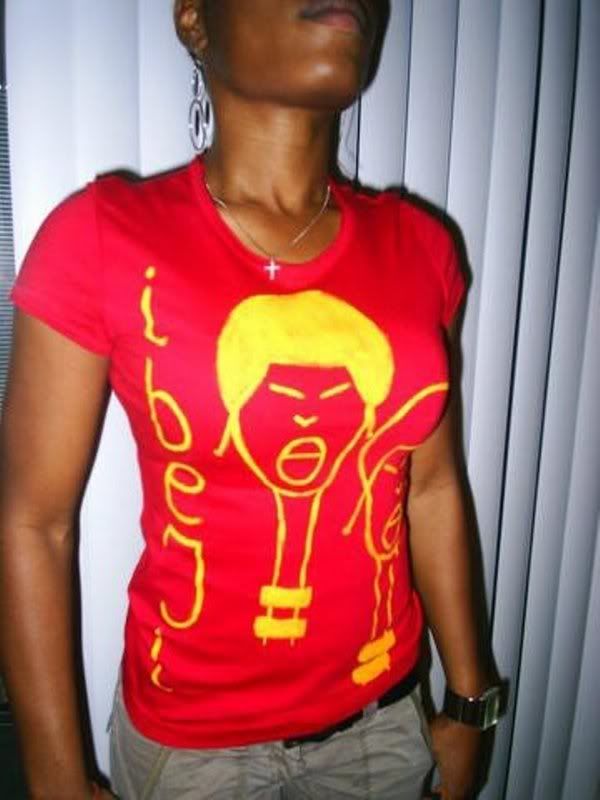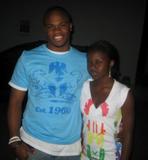 STONE CROWN by Tayo Abidoye and partners
Stone Crown is the most commercially successful of the designers featured.
Using luxe fabrics such as cashmere, Stone Crown is loungewear at its best. They have been featured in Italian Vogue and rocked by various celebrities such as Sean Penn.
I luv it! Check them out HERE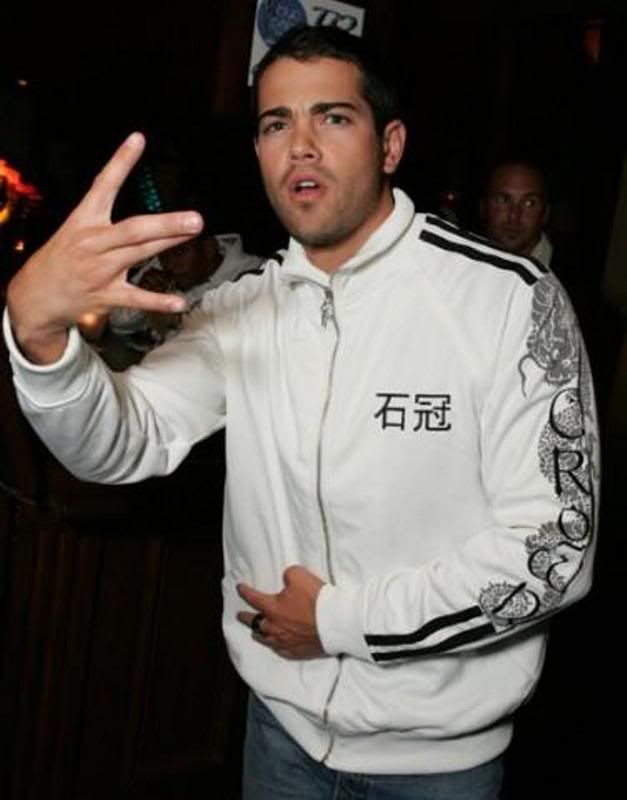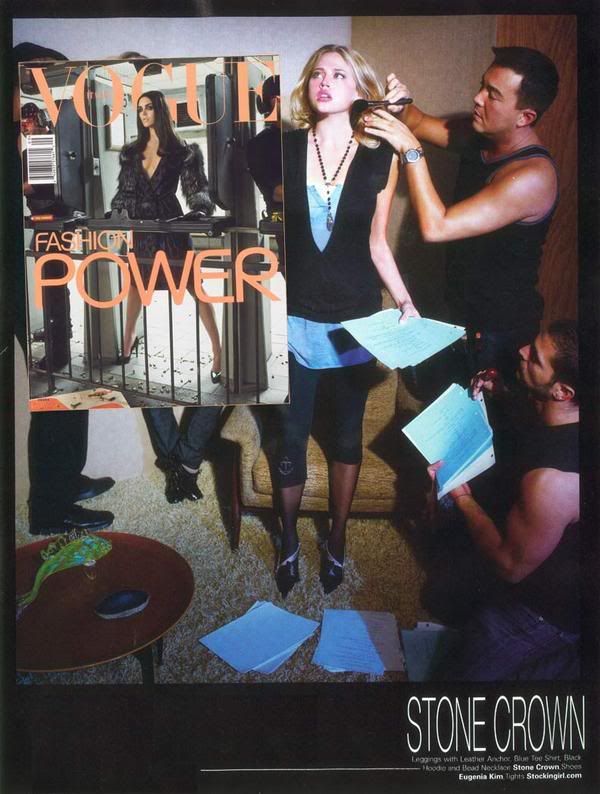 Thanks to True Love and Yemi Akerele for the Two Green Girls and Azaria pics
Also check out: teesontheweb
Luv it, hate it or do u even already rock it?
I luv them all but if I had to pick my favs, it'd be Aimas, Soul Boutique, NS1463, Two Green Girls and Soul Crown…did I just mention all of them?…lol!
Please let us know what u think!