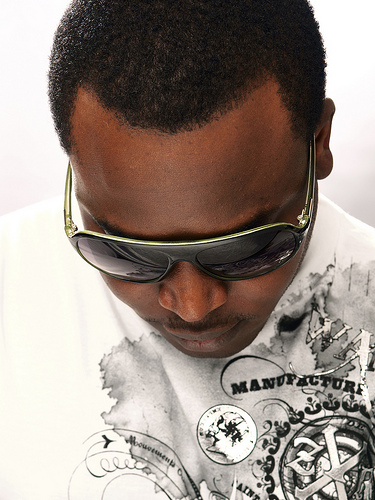 eLDee
Nigerian hip-hop pioneer, architect, record label exec, rapper, singer, video director – the man can simply be described as a force of nature.
Most already know the story but we'll recap.
When the Trybemen entered the scene over a decade ago, we knew that a new chapter in Nigeria's musical history had started.
They taught us how to 'Shake Bodi' and then felt out pain with 'Plenty Nonesense'.
Along with KB and Freestyle, eLDee helmed the group to success.
Trybe Records was one of the first contemporary Nigerian independent record labels to make an impact. 2Shotz, Sasha, Blaise, OlaDele all got their big breaks via Trybe Records.
Suddenly eLDee packed up and left. The lyrics of his song "I'm Leavin" tells the story: I'm leaving – I'm off to Yankee – Don't know when I'll be back again!"
We were sad to see him go. This happened before the big money endorsements that musicians now enjoy from telecoms companies and other multinationals so we didn"t blame him for the defection. Though we were scared that he would disappear into the abyss that swallowed many promising Nigerian artistes who ventured to 'Yankee'
He put our fears to rest by keeping the flag flying in his new ATL base. Hits like 'African Chiquito' and 'Champion' kept him in our consciousness.
Well, eLDee is back with a BANG! He has moved back to Nigeria and has released a new hit single with accompanying hot vid 'Bosi Gbangba'. He will be releasing his new album titled 'The Evolution' soon.
________________________________
Why did you decide to move back to Nigeria?
It was time to move back. I never planned to stay in America for good. My reason for leaving Nigeria in the first place was to grow professionally. I felt like I had hit the ceiling of exposure and professional growth in Nigeria and it was time to move on to bigger challenges. It's the smartest move I've ever made. I have acquired such a wealth of knowledge that I feel like I'm ready for the world right now with regards to production. When I say "production", I don't mean just audio, I've worked and gained hands-on experience in many capacities from making videos to stage production, to interactive media and I feel like I'm more useful to Nigeria now than I was 6 years ago.
The Nigerian music industry has changed significantly since you left. Have you had to change your approach to the music and business?
Not much has changed about my approach. I have always tried to provide solutions. When there was absolutely no infrastructure, we made things pop. Now that there's a little bit more going on for the industry, we can do bigger things. I single-handedly started what has now become the meal ticket for most Nigerian artists by setting up the CD pirates to market local content. With the experience I now have, I'm able to see much more opportunities for the average artist, and we will implement a bunch of new systems within the next year. I said in one of my songs, "I did it for the love,..but now for the cheques!". I'm simply saying we need to get paid for what we do now that the infrastructure is available.
My approach to the music has stayed the same over the years, I always try to connect with my people. I believe my music is a reflection of modern day African youth and our experiences. We have been influenced by western cultures and it's evident in everything we do. Music is the weapon of the youth's orientation. You can see that in the past decade, more Africans have started to gravitate more towards African music. it's because we have used what they understand to bring them back to seeing value in what is original and what is theirs. My music remains a portal into the mind of the African youth.
Your new single 'Bosi Gbangba' is a party banger, what's the inspiration for the song and why did you decide the song as the first single.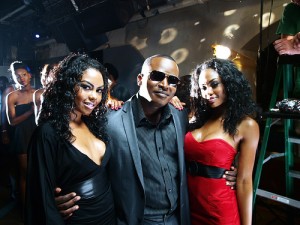 I originally wrote that song for the Naija Djs mix-tape that was released in May. I realized after recording the song that it would be perceived as my first single anyway, since I hadn't put out any records in two years, so I just ran with it. It's the first song I recorded off the new album and I'm happy about the success it has enjoyed so far. I'm especially thankful to the Coalition of Nigerian DJs for keeping my music on the airwaves. They have kept me relevant over the years.
Your new album is called 'The Evolution' I know you'll get asked this question a lot as you promo the album but we still have to ask. How has eLDee evolved as a man and as an artiste?
I have grown in many ways. Musically, professionally and most importantly, spiritually. Every man is a product of his experiences and I have been through a lot over the years. This makes me the strong person I am today. As an artist, I have developed my skills both as a producer, performer and recording artist. It's been a long road but I am fully in control of everything I do now.
Given the years you spent in ATL, how did this influence your sound and what sort of international element will you be bringing to Nigeria?
It has opened me up to new ideas. I have learned a lot about music, culture and how the business side of entertainment works. The experience I have now is priceless and it will be evident in all of my work. The biggest international element I bring forth with Evolution is the sound. I feel the need to create a bridge between Nigerian music and mainstream pop music. I believe we are at a point where people need to get up on what we bring to the table musically. Our sound is different. We might be the next big thing like reggae in the 80's/90's.
With certain challenges in the music industry, many record labels are moving away from the traditional record label model to a more 'music management' model. What are your plans for Trybe Records?
Trybe Records has mostly worked in the production and management capacity. We never really had huge sign-on bonuses or anything of the sort. We basically produce, promote and brand the artists to where we can make our money off record sales and endorsement deals. What we bring to any artist is a platform that is not only a decade strong but one that is well connected and respected industry-wide.
We have a new line-up of artists, some of the originals and a few additions. We ran the record business when we barely broke even. I believe we will create streams of income now that the industry is more buoyant and willing to pay for the special kind of service a label like ours provides, not only to the artist, but to brands and branding concerns.
You have a history of releasing music was a strong socially conscious message. Are there any such tracks on the album?
I speak about things that go on around me. In a sense, everything I care about, I try to project with my music. I understand that millions of people are influenced by the music I put out so I try to always include some "food for thought". On this album, I have a song called "One day". It is basically a sequel to "I go yarn". This time, addressing the problem from a slightly different perspective. We the people make up the government, if individuals changed their attitudes towards the country and their immediate surroundings, we'd see better days as Africans. The song features label-mates Oladele and TKO.
I've always been fascinated by the fact that you rap/sing in various Nigerian languages which are not your 'native tongue'. Many other artistes have actually picked up on this e.g D'Banj with Igwe, P-Square with 'Omoge Mi'
Give us some insight what inspired you to do this.
I believe polarization is one of our biggest issues in Nigeria. We tend to profile people based on ethnicity and cultural background instead of embracing the cultures around us. We have all embraced the western cultures though…lol. I try to involve the major ethnic groups in my music because I recognize that If I'm doing this for Nigeria, I need to reach out to "Nigerians". In order to do this effectively, everyone has to feel like a part of what I bring to the table. I'm glad other artists are beginning to see value in connecting with every part of the country.
In recent interviews and even from your recent music video, we've spotted a stronger air of confidence, a glint in your eyes, a slight smile, basically a certain swagger. What's behind this? The future Mrs?
LOL!!! She's always been there so, no. She supported me through the early years of Trybe Records and I'm glad we're taking it to the alter. I love her to death! However, I understand my position in this industry and I have learned to acknowledge my contribution to my generation through music. I'm generally a very confident person. Some even say I'm cocky…lol. I guess it's because I'm sure I can back it all up with my work. That said, I'm still very humble.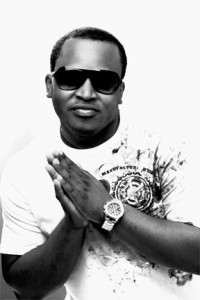 If you were to do it all over again, would you go about it the same way – Move to ATL etc…
ABSOLUTELY!!. I wouldn't do anything different if I had a choice to re-live the last 6 years of my life. I appreciate everything that America has offered me and my career as a producer, director and interactive media specialist.
Is there anything else you want your fans to know?
I love my fans to death. Without the support I have received from fans over the years, I probably would have quit making music. I want to say a special thanks to every single person that has ever taken a second of their time to appreciate my work and tell others about it. I appreciate all the words of encouragement I receive on facebook, myspace, and all over the web. You guys give me a reason to work harder each album.
Thanks. Final Question, do we even need to ask – what's your fave entertainment spot on the web?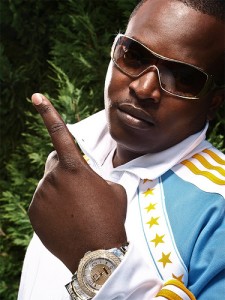 Hmm, I spend a lot of time online even now that I have relocated to Nigeria. I am always here and there but I never miss updates to the Bellanaija blog. Thanks guys!
_____________________________
eLDee's single ˜Bosi Gbangba˜ is blazing up the charts and burning up the clubs. His album 'The Evolution' will be out soon.