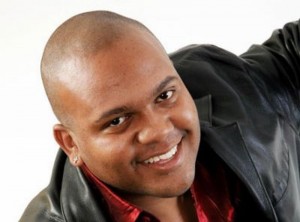 Fans of Big Brother Africa III breathed a collective sigh of relief as 'lazy and boring' housemate Zambia's TK (Takondwa Nkonjera) was evicted from the Big Brother Africa house on Sunday. He was up for eviction along with popular housemate, Ricco of Angola.

During his stint on the reality show, TK was not a fan favourite, housemates were also  clearly not enamoured as they put him up for eviction several times. During his time on the show, TK engaged in a romance with Kenyan housemate, Sheila Patricia Kwamboka who was evicted 2 weeks ago. He also spent most of his time lounging and generally not contributing towards the house tasks and activities. When he was introduced at the beginning of the show, TK claimed to be a rapper but did not display any such talent on the show even during their musically-themed tasks.
Upon the announcement of his eviction by BBA host Kabelo, TK remained expressionless and simply walked out without offering any goodbyes to his housemates. He left the house and faced an onslaught of boos and some cheers from the waiting crowd.