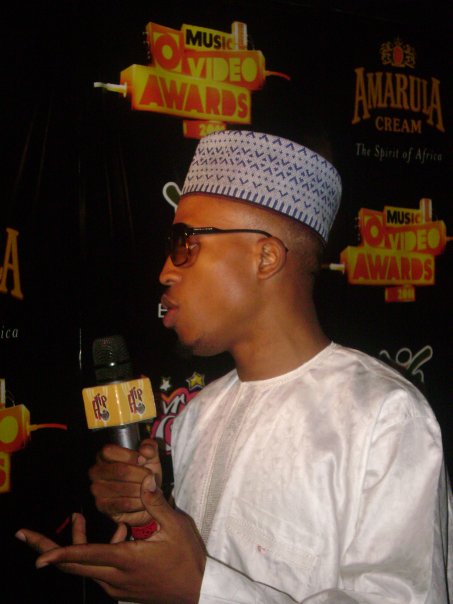 On Thursday night (9 Oct), Channel O's MVAs were given out at a slick and funky ceremony. Buffalo Souljah and P-Square were crowned the kings of the 2008 MVAs, both leaving with two awards under their belts…
Zimbabwean-born Buffalo Souljah was the surprise superstar of the night, scooping the Best Newcomer and Best Ragga/Dancehall Video awards. Nigerian duo P-Square were all smiles as they received the Best West African and Video of the Year awards.
It was certainly a night to remember as the who's who of Africa's music industry gathered to celebrate the achievements of the nominated artists and to bathe in the glitz and glamour of the event. There was plenty of eye-candy in the form of waiters and waitresses dressed scantily in gleaming golden attire.
The red carpet was flooded with the continent's finest: from South Africa's HHP, Pro-Verb, Bleksem, Da L.E.S, Pro (formerly known as Pro-Kid) and KB to Namibia's Gal Level, Lady May, Sunny Boy and The Dogg. The Namibian ladies were amongst the most stunning in a good-looking room full of people – everyone seemingly wanted a piece of the Gal Level girls and Ms. May!
Witness and Taygrin demonstrated that the east coast of Africa is doing big things, and when Witness 'shook what her mama gave her' and got down to some serious krumping during her performance, the crowd went crazy!
When it was all said and done however, it was the Naija boys who dominated the night with their elegance, charisma and award-winning antics. M-Trill, Ikechukwu, Naeto C, P Square and KC Presh were among the numerous Nigerian brothers who had the girls turning their heads: clearly the rest of Africa can learn a few lessons from the Nigerian music industry when it comes to the importance of an artist's image and public persona.
Sasha, the first lady of Storm Records, was dressed in a beautiful black number and along with Witness made it clear that African female rappers are here to stay. It was truly refreshing to see so many young women making serious strides in a male-dominated industry.
Special mention must go the Channel O VJs who put the cherry on the cake. The on-stage chemistry between Nonhle and KB was fantastic, proving that they were the perfect choice for the evening's hosts. Nzinga, Rachel, Lungsta and TJ Minx also were also looking superbly classy and ultra-sexy, exemplifying why Channel O is the 'Original African'.
The Big O would like to congratulate all of the nominees for creating music that Africa loves and appreciates. To all the winners (listed below): "Keep doing what you are doing like you are doing it for TV!"
Channel Music Video Awards 2008 Winners:
BEST MALE VIDEO – Ikechukwu – "Wind Am Well"
BEST FEMALE VIDEO – Lizha James – "Nita Mukuna Nwini"
BEST NEWCOMER – Buffalo Souljah – "Bubble You Bumz"
BEST DUO OR GROUP – P Square – "Do Me"
BEST DANCE VIDEO – Lady May – "Chokola"
BEST RAGGA DANCEHALL VIDEO – Buffalo Souljah – "Bubble Your Bumz"
BEST R&B VIDEO – Gal Level – "Falling In Love"
BEST KWAITO – The Dogg – "Can U Feel It"
BEST SOUTHERN AFRICAN – Freshly Ground – "Pot Belly"
BEST WEST AFRICAN – M-Trill – "Bounce"
BEST EAST AFRICAN – Witness – "Zero"
BEST HIP HOP VIDEO – KC Presh – "Sengemenge"
VIDEO OF THE YEAR – P Square – "Do Me"
Congrats to all the winners! Nigerian artistes have made great strides in the music video direction, quality and concepts. Its great to see them recognized.
Check out some backstage photos from the event.
Photo Credit: Mola
Story Credit: Channel O