Its that time again! BN Tidbits.
After months of speculation, the date has finally been set. Actress Ini Edo and her boyfriend, Philip Ehiagwina will be celebrating their traditional wedding on Saturday, November 29 2008. All the best to Ini, wishing her all the best in her forthcoming marriage.
__________________________
Gollywood superstar, Nadia Buari and Chelsea Football Club star, Michael Essien are said to be planning their wedding. The couple who have been together for over a year are allegedly engaged. Nadia and Michael are two of Ghana's biggest stars while Nadia is a a celebrated actress, Michael plays international football for Ghana and Chelsea.
__________________________
Comedian AY (Ayo Makun) will be tying the knot with his partner, Mabel. The couple have already completed their traditional and court ceremonies and are blessed with a baby, Adeola. They will be celebrating their church wedding on the 29th of November 2008 at the Household of God church.
__________________________
Ex-nollywood actress Caroline Ekanem Danjuma is pregnant with her second child. She is married to Musa Danjuma and they have a son together. I saw Caroline a couple of months ago and she looked amazing, really stunning! Congrats to she and her husband.
Actress, Uche Elendu Igweanyiba is pregnant with her first child. She recently celebrated her traditional wedding. Congrats!
Veteren nollywood star, Jennifer Eliogu is pregnant with her second child. Her husband is a Switzerland based businessman. Congrats to the couple!
__________________________
Nollywood actors, Jim Iyke & Pat Attah are both set to launch musical careers. Pat is well-known for his talent with the guitar and has displayed his vocal talent in a few of his movies while Jim's only apparent connection to the music indutry is his previous relationship with music video model, Katura Hamilton. That said, looking forward to listening to Jim & Pat's musical offerings.
__________________________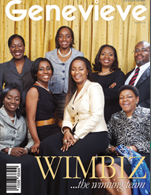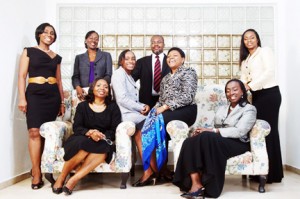 The new issue of Genevieve Magazine features the women of WIMBIZ on the cover, these ladies (plus one man) have set themselves apart in the Nigerian business environment and spend a lot of time and energy working to encourage the new generation of Nigerian career and business women. They include Openimi Akinkugbe of IBTC , Ify Igbodalo of Design Options, Ibukun Awosika of the Chair Centre & Chi Chi Okonji.
Photo Credit: Purefoto , Niyi Tabiti , Bella Naija
Additional Source: Stella D-K