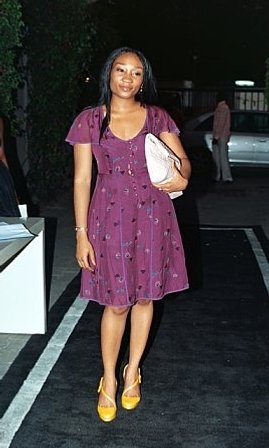 We are back with the look and we are mixing things up. Once in a while, we'll take things a step further and tell let you know how you can get the look!!
Ijeoma Chiori looks every bit the product of the right mixtures in this outfit; a classic tea dress fashionable combined with a splash of colour.
Well suited for every body type and occasion; The 40's and 80's style tea dresses are the way to go. These uber feminine floral dresses in soft cotton or sheer chiffon fabrics are simple, demure and tres chic. The beauty of every tea dress lies in the vintage feel and delicate accents.
I love her purple tea dress, and like most its chiffon, has a cut at the waist and knee length!! She makes the right choice by pairing it up with yellow shoes; which creates a nice contrast,

and the white quilted oversized clutch is just gorgeous!
Purchase here for £39.                                                      Purchase here for £48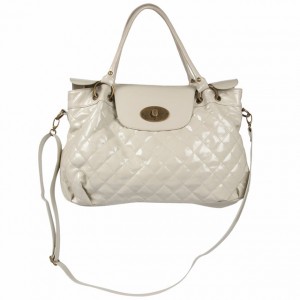 Purchase here for £35
As with Ijeoma's, these pieces capture the beauty of contrasting colours. The Tea dress captures most of the accents in Ijeoma's; the floaty chiffon fabric of her dress, the cut at the waist and the button detail on the top half of the dress. Although not an oversized clutch, this quilted shoulder bag will fit perfectly in the execution of this look!
Here is a selection of a few 'eye candy' tea dresses: