Wednesday 9th December 2015 was a day filled with loads of fun with close friends as beauty brand, R&R Luxury, hosted Editors & influencers to its 2015 #ChristmasLoveFeast.
The fun event, organized in partnership with Cordon Bleu certified Chef Nkesi Eniyoha of HSE Gourmet Cuisine, and couture linen & tableware rental company, Tablesetters, took place at the Ticklebay and saw industry pros like Noble Igwe, Latasha Ngwube, Anthonia Soares, Funke Babs-Kufeji, Funke Bucknor-Obruthe, Onah Nwachukwu, Zina Anumudu, Tokyo James, Ijeoma Ndekwu, Samantha Dimka and more eat, drink and have a fun time.
The event kicked off with an address by the Founder of R&R Luxury – Valerie Obaze, who expressed her appreciation to the guests for their support and also introduced the #ChristmasLoveFeast2015. The 1st edition of this experimental platform was a collaboration between vendors in the events industry.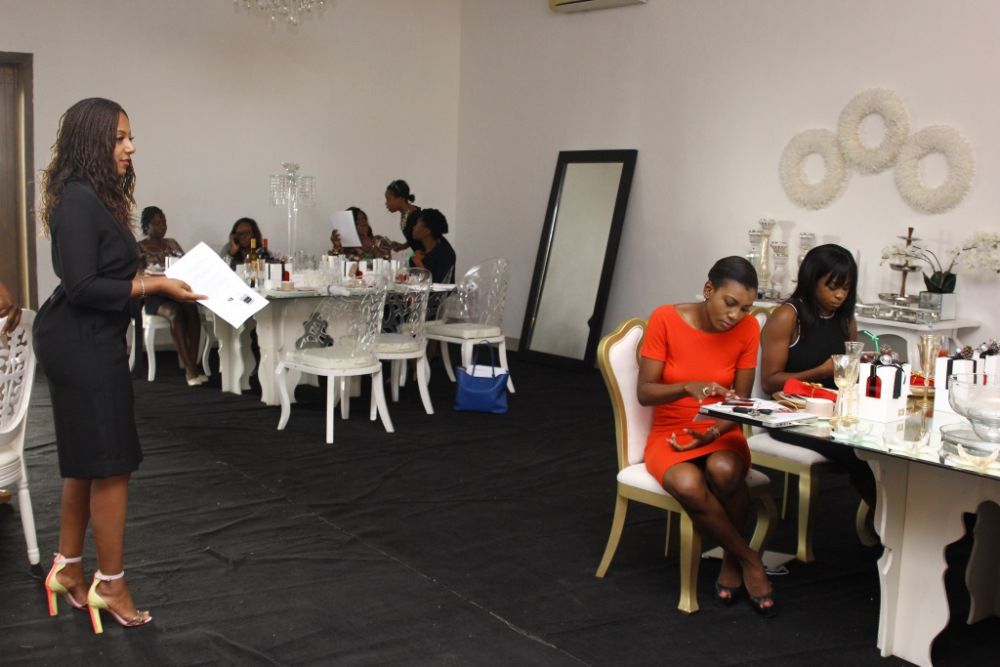 Tablesetters created a fabulous and stylishly curated tablespace for the feast, using pieces from brands such as Wedgewood, Hermes, L'Objet and Vera Wang.
Guests were treated to an exquisite 3-course lunch menu specially created by HSE Gourmet Cuisine, a food service company dedicated to providing unique dining experiences. The lunch menu was perfectly paired with award-wining wines; Marques de Casa Concha and Castillo del Diablo provided by the Josien Holding Company.
At the #ChristmasLoveFeast2015, HSE Gourmet Cuisine launched its first line of handcrafted, all natural sauces, butter and spices, with samples for guests to take home, while Tablesetters displayed their extensive collection of center-pieces, charger plates, linen, glass and tableware.
Guests mingled, networked and enjoyed a delicious lunch that resonated with all the right taste buds, and went away with Christmas gift boxes from R&R Luxury consisting of customer faves!
Check out the fun photos below;