Big Brother Africa – Revolution is in full swing. The first evictions have taken place and now the girls are in the house – maybe we should rephrase – The girls are in A house, a different house from the boys.
Confused?
Let us explain, MNet promised that this year, Big Brother Africa was going to be different and they are trying just about everything to make this happen. The men entered the BBA house a week before the women, the twins keep switching places and havent been caught yet and now the women are being housed separately from the men for a week. They can watch the men via a video feed but the men cannot see them.
First up, Teddy from Kenya was evicted!
Then Wayoe from Ghana followed him out the door, also evicted for having the lowest amount of votes
Then came the girls are Nigeria has 2 ladies representing!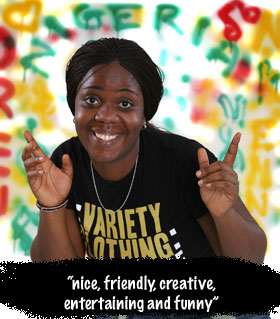 Nkenna
Age: 23
Country: Nigeria
Hometown: Owerri
Occupation: BSc in Food Science and Technology
Biography: Nkenna has 8 brothers and sisters and her favourite food is Noodles and Jollof rice. She is proud to be Nigerian "because we have a strong adaptable culture – that is, we can adapt to any condition and we're also happy people! " She is proud of having launched a campus magazine at school and says her mom is her role because she works hard and struggles to achieve what she wants to – "and she's so talented".
__________________________________________________________________________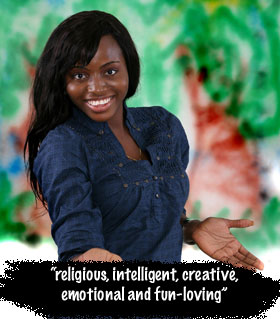 Geraldine
Age: 24
Country: Nigeria
Hometown: Lagos
Occupation: Law Student
Biography: Geraldine enjoys books by John Grisham, music by Avril Lavigne; Beyonce and Coldplay. Her favourite foods include rice and pizza. She was elated to be selected to be part of BBA and her ideal reward challenge prize would be a trip to Paris for a week. Geraldine thinks that audiences should watch her because she's unique and she'll be taking her mom's chain and a photograph of her into the house. If she wins, she'll invest some of the money.
__________________________________________________________________________
So now the BBA is complete! See all the housemates below
Edna
Angola

Edward
Namibia

Elizabeth
Tanzania

Emma
Angola

Geraldine
Nigeria

Hannington
Uganda

Itai
Zimbabwe

Jennifer
Mozambique

Jeremy
Kenya

Kaone
Botswana

Kevin
Nigeria

Kristal
Zimbabwe

Leonel
Mozambique

Liz
South Africa

Maggie
Zambia

Mzamo
Malawi

Nkenna
Nigeria

Paloma
Zambia

Phil
Uganda

Quinn
South Africa

Rene
Namibia

Teddy
Kenya

Wayoe
Ghana

Yacob
Ethiopia
__________________________________________________________________________
Now, we hope the house gets more exciting….