Yay! We are absolutely excited about kicking off 'Bella Naija Presents 25 Days of Christmas'.
While the other 'days' contests will be for one day only – the Vlisco contest will be running throughout the duration of the promotion.
From the 1st to the 25th of December, one winner will be chosen daily! The prize? A Vlisco pack containing 4 yards of fabric from various Vlisco collections!
Vlisco is the highest quality Real Dutch Wax and the latest collection 'Frozen Dreams' includes vibrant colours and patterns that are the perfect palette for your Christmas 'ankara' looks.
Now the contest details!
As the most recent Vlisco collection is 'Frozen Dreams' – we'll love to see you evoke that!
Share with BN, a photo featuring YOU looking spectacular!
Maybe it was on your birthday, your wedding day, a special date night or just a regular day.
We want to see your best look and then tell us what made that look special!
Email to [email protected] – Ensure that Vlisco is in the Subject Line
Everyday, a winner will be chosen from received entries and announced.
To find out more about Vlisco, visit their official website – www.vlisco.com
Bella Naija has featured Vlisco over the years – See all the stories HERE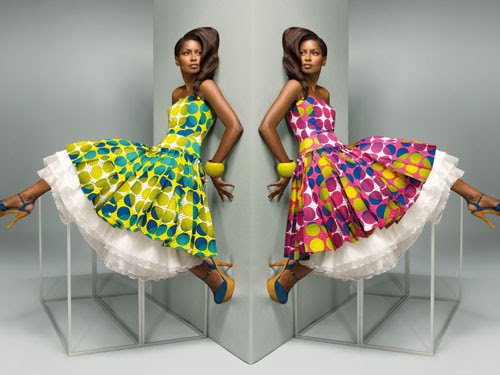 Terms & Conditions for Vlisco Contest
Contest open to all Bella Naija Readers. Prizes are available for pickup in Lagos & Abuja only
Entries should be submitted to [email protected]
Only winners will be contacted
Chosen entries will be published on BellaNaija.com
Ensure that entries are original – plagiarized entries will be disqualified
To promote transparency and fairness, winners names will be published on BellaNaija.com
One prize per person throughout duration of promotion
We will work towards ensuring that you receive your prize expediently. However, all winners should allow one month for receipt of prize
Note that winners will be chosen from the pool of entries received! That is even if you submit your entry today. You might be picked as the winner for Day 24 or Day 18. Keep those entries coming!
_________________________________________________________________________________
Winners will be announced in a separate post on the 25th of December!
Keep your entries coming.
Please this is not an "ankara styles" contest. Lets see a variety of looks!