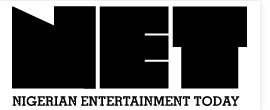 2009 was a great year and even though we have 'moved on' to 2010, this is an opportunity to take one last glance back to the year that was.
New entertainment website, NET (Nigerian Entertainment Today) released a very comprehensive review of the year!
It ranges from insightful to hilarious.
See some excerpts below
# Brazilian hair- if you're a lady and didn't get involved in the "Brazilian hair craze", then you are either 'two-thousand-and-late', or you're just not all that into fashion. A lot of ladies' investments went into Brazilian hair this year. The hair extension which initially was between N70,000 and N80,000 (You have to use between two and three) was finally out fashioned with the coming of the Lace wig. Female Celebrities were not left out in the fashion; artistes like Lara George and Sasha rocked it at the 2009 Hiphop world awards while Funke Akindele had it on in a number of movies she starred in.
# Break ups- the year started with the sour break up of Alec Godwin and Kefee's wedding, and just when we thought we had heard enough, Queen Ure and Soul E followed, 2face Idibia parted ways with Sumbo Ajaba and Pero Adeniyi, two of his baby mamas. Outside the country, Nas and Kelis ,Tina and Matthew Knowles (Beyonce's parents) were also top on the 2009 breakup list.
and read the full list over at NET