Loin Cloth & Ashes designer Anisa Mpungwe took her inspiration from her father's hometown of Ifakara,  Tanzania but contrary to preconceived notions, her Fall 2010 collection is not about bright, flirty prints.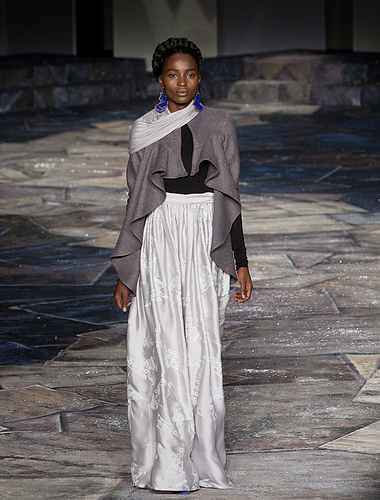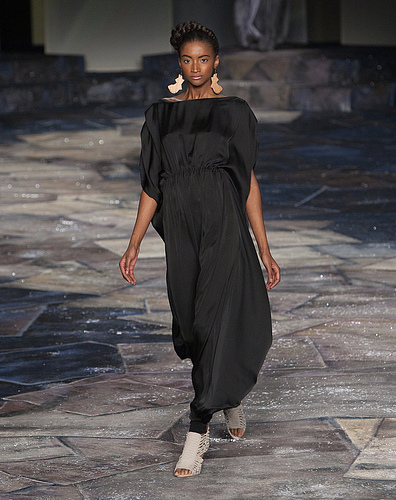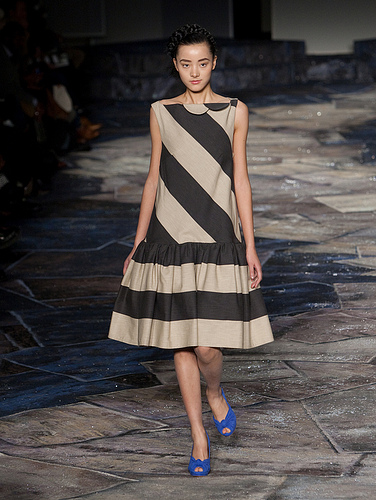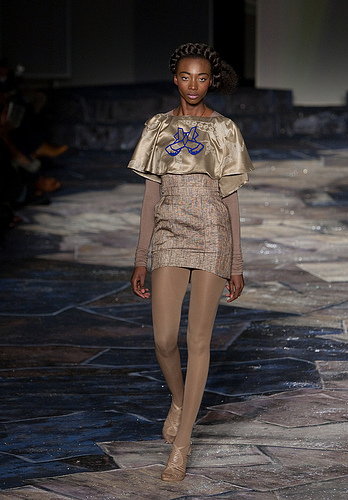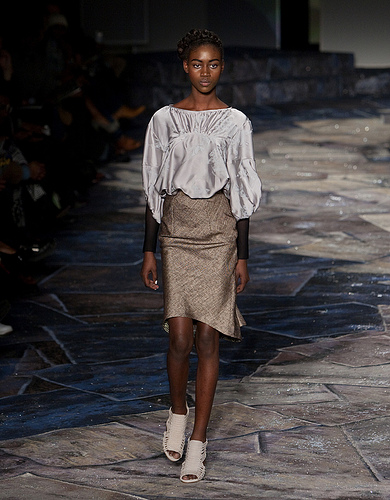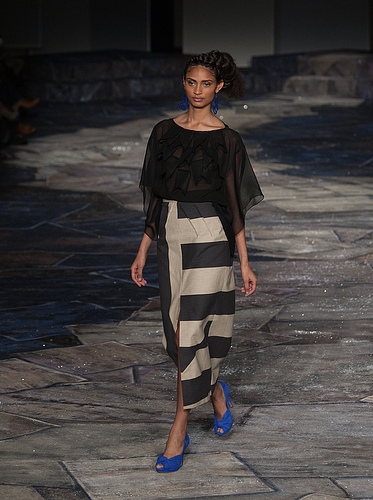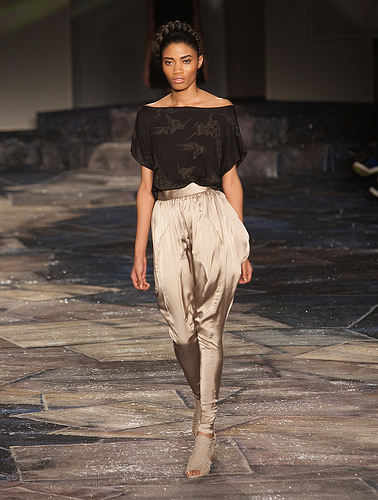 The designer's obsession with structure has dictated a monochromatic palette of urban blacks and greys. Shapes however, are youthful and easy to wear. An original bird motif runs through the collection appearing on shirts, scarves and necklaces.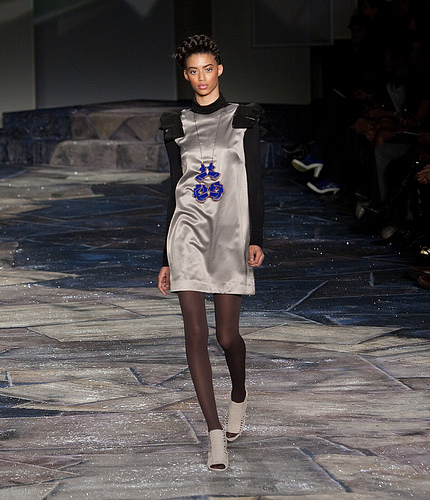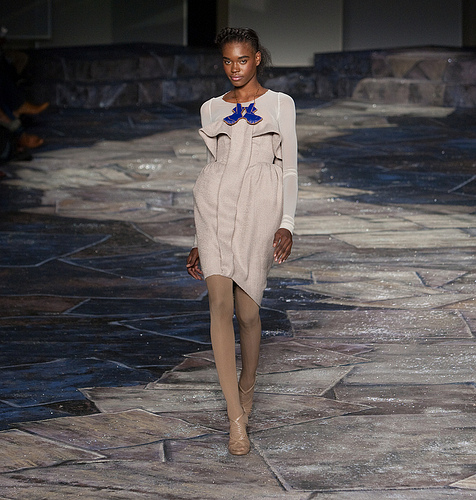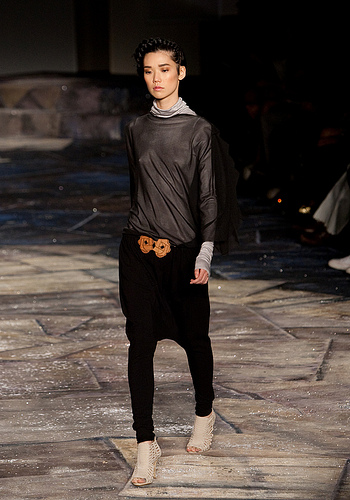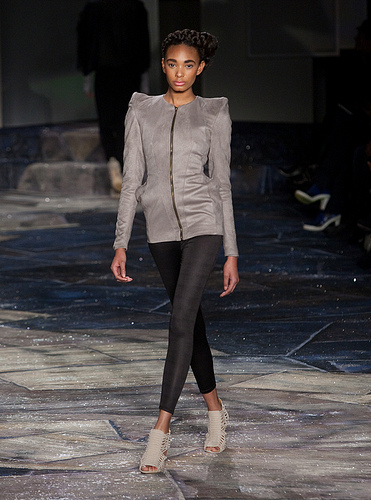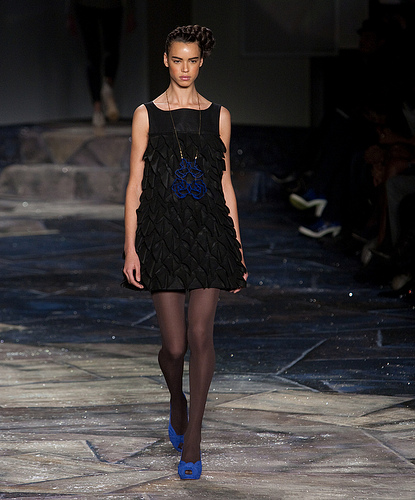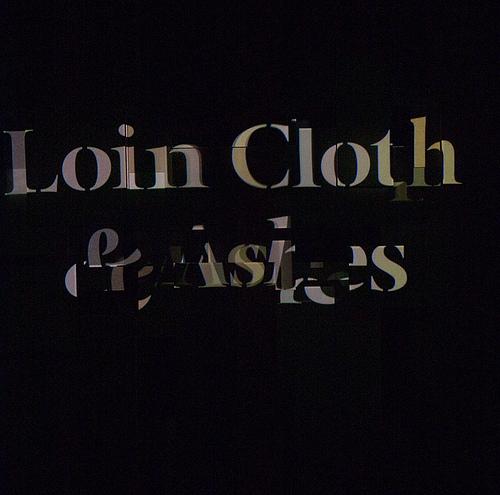 About the designer: Anisa Mpungwe
Tanzanian born Mpungwe launched her label Loin Cloth and Ashes in August 2008. Anisa trained at the Midrand Graduate Institute before completing a course in Creative Pattern Construction at the London College of Fashion. In 2008, she on the "Young Designer of the Year" aard at the Elle New Talent Competion. Anisa has also shown at South Africa Fashion Week, Mozambique Fashion Week and Sweden Fashion Week.
Photo credit: Zimbio & Bennett Raglin