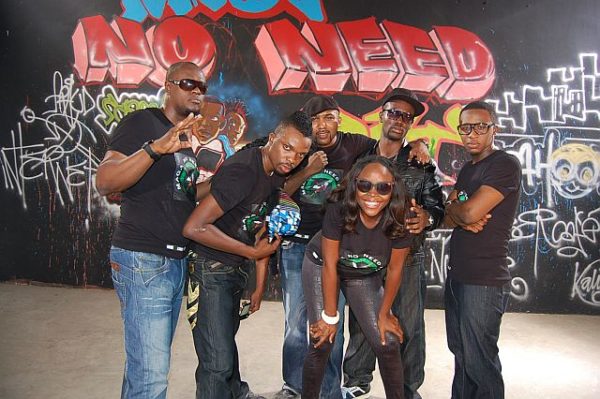 Brand new video shot by Kemi Adetiba for the song "Maga No Need Pay".
This song was recorded for the "Microsoft Internet Safety, Security and Privacy Initiative for Nigeria" (MISSPIN) initiative which seeks to to re-direct the energies of participants of cybercrime to positive use.
The song features Cobhams, Omawumi, Modele, Banky W, Bez, Rooftop MCs, Wordsmith and MI.
Definitely a great video for a worthwhile cause!
"The rehabilitation program will allow twenty-five (25) young people who have been involved in cybercrime activities to benefit from training (life skills, employability skills, I.T., etc), mentorship and paid internships. They will serve as role models for other youth who have been wondering about their future beyond online criminal involvements. The musical collaboration project, which is led by one of the campaign ambassadors, Ohimai Amaeze, enjoys the benefit of having Cobhams Asuquo as producer, and an impressive line-up of artistes who have volunteered to support the MISSPIN project: Banky W, MI, Modele, Omawumi and Rooftop MCs! The song will be released in February 2010, alongside a sticker campaign that will present messages that will resonate with the population that will best benefit from this campaign. One of the stickers will announce, "Maga no need pay, I go hard for ma dough!".

Info Source: NotJustOK