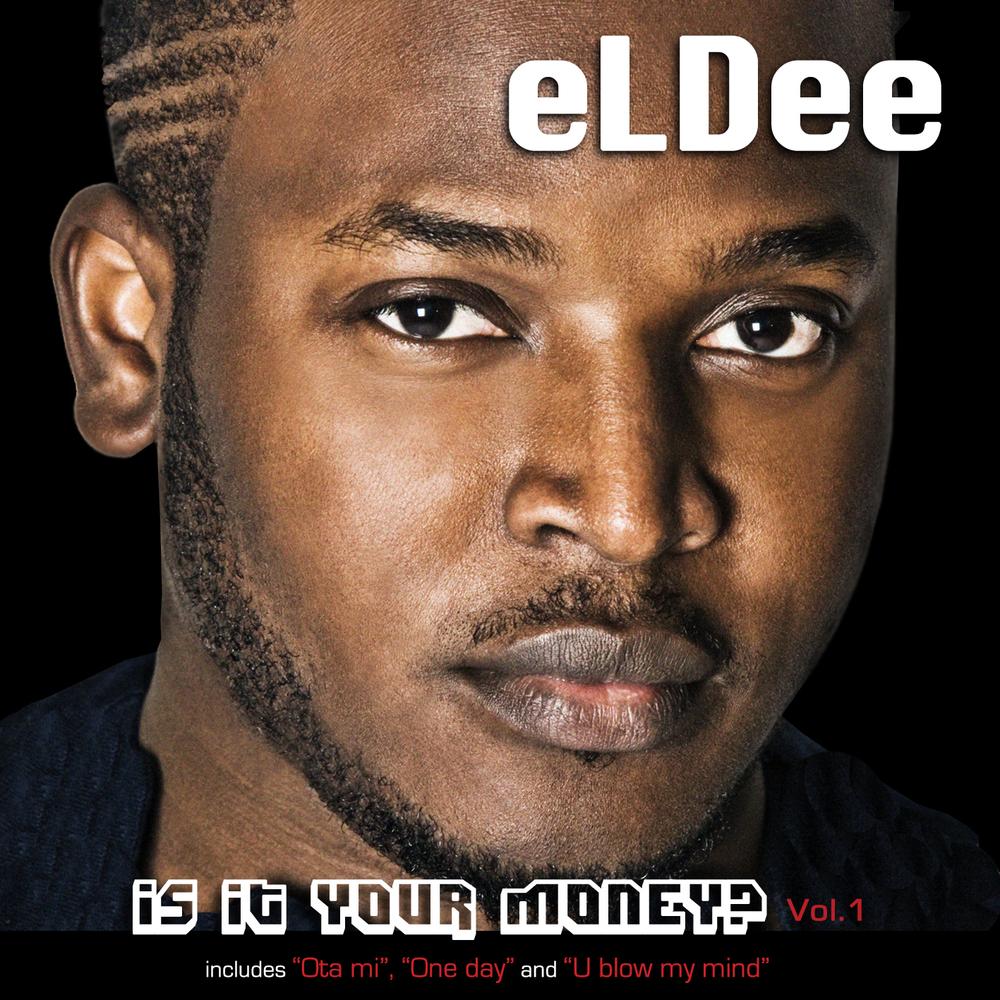 The "Big Boy" of Nigerian Music, Eldee the Don, drops another album and speaks exclusively to Glory Edozien for Bella Naija.
On the 12th of February 2010, I met up with Lanre Dabiri aka "Eldee the don" at the ultra fab Swe Bar. The meeting itself had been in the pipelines for months, so finally seeing him walk through those doors, (on time I might add) dressed in a blazer and jeans was quite exciting. I must have said my prayers right that day because Eldee also showed up at Swe bar with non other than Banky W (working for Bella Naija sure has its perks!). The interview itself lasted no longer than an hour as Eldee and I chatted like old friends about his music, work ethic and family.
 About Eldee: The rise of a musical vision
 "Music is something I have always had a passion for even when I was young"
Also known as the 'Big Boy' of Nigerian music, Eldee is credited by a lot of Nigerian artists for setting the foundation for Nigerian music. He founded Trybe records in 1998. The record company is responsible for discovering and mentoring such artists as Sasha, 2Shots and Sid. Throughout the interview, Eldee's passion for Nigerian music is obvious. His astuteness about the Nigerian music industry remains apparent as he answers each question with insight into the game, which he has played now for over a decade! Explaining the vision which he had for Nigerian hip hop, Eldee starts from the very beginning. He maintains that in the 80's a disconnect occurred between artists and the Nigerian audience as influences from western cultures pervaded the Nigerian music scene- reggae and high life music. In the 90's however the popularity of hip hop within the Nigerian music scene became evident by the number of radio stations playing hip hop influenced music. "Hip hop was something I knew very well" says Eldee. "It was something that I knew the technicalities off. So I figured lets make hip hop that was Nigerian instead of trying to recreate what other international artists were doing. Let's make our own". "I was thinking if we can connect to the people, they'd respond better, then we would actually create our own genre, style and I think that's what happened. We have [now] created something that tells our story, so people connect to the music quicker because they can relate to it".
With 3 albums under his belt, (Long time coming, Return of the King and Big boy) Eldee is still a force to be reckoned with by any standard. Yet he remains utterly humble in his conduct, refusing to take the credit alone for starting the musical revolution that is Nigerian music, Eldee is instead quick to point out that "there are so many people that are instrumental to bringing the industry to where it is now. Yes I had a vision, I had a dream and the passion and I wanted to see a lot of it come to fruition. I am glad that it actually did at some point. I feel really blessed to be in the position to be able to do that. Because really it could have been anyone. I feel the industry could have blown regardless, whether it was me or someone else doing it."
In addition to his own personal career, Eldee also mentors two upcoming artists under the Trybe Records umbrella- Airis (pronounced ai-ris) and Proto. Airis is the lyrical vocalist behind the song "without you" while Proto is also one half of the group Chiddy Bang who recently got signed to EMI in the UK and have a top ten song on the UK charts titled "Opposite of kids".
 Eldee and Music: Two of a kind
"I want to write music that people can embody".
From our interview, it is clear that Eldee is interested in making music with symbolises the Nigerian life style. "For the most part, I write about stuff that is going on around me. You know people, my experiences, my friends, just hanging out at Swe bar, things that happen at Caliente. If I put this in a song everyone can relate to it to a certain degree".
 While some artists may listen to other artists to get their musical inspiration, Eldee is quite the reverse. Pointing to the fact that he cannot get inspired to pen a Nigerian song by listening to Jayz. Instead Eldee suggests that his musical inspiration comes from the environment in which he resides. A combination of all sorts, the local Nigerian sound, hip hop, rock and RnB. "Sometimes when I listen to my own music, I can see elements of hi-life and afro beats. No matter what kind of track I am making, I always have some element of that and I think that's what makes it unique and essentially Nigerian".
 Regarding the content of his music Eldee is keen to keep it clean and simple. "I want people to be able to embrace my music without thinking too hard. Like I am not trying to be no complicated, complex, super artsy producer. I want to make simple music that people can enjoy without having to think too much". Quick to respond to those who criticise him for 'dumbing down' his lyrics Eldee says "I would like to think that my personality will reflect in my music regardless. No matter how simple it is. Simple things are the hardest thing to do. To make something simple without making it cheesy is actually the complex part. And if people have embraced it this much then I'd say its pretty good"
 Eldee's New album: "Is it your Money?"
 "Back in the day I used to record for albums now I just want to record music"!
 Eldee fans will be happy to know that he is putting out a lot of music this year. "Like 50 songs alone this year. A lot of videos too but not as many. I want to leave this game a couple of years from now but leave a legacy behind. And I feel that the best way to do it is by putting out as much music as I can, while I can".
 True to his form, the songs contained on the album exhibit Eldee's love for music and musical fusion. The album contains singles which explore different sounds and genres, tackle different life issues but remain essentially Nigerian at its core. According to Eldee "It's a beautiful body of work and I am really enjoying it and that's what I listen to myself. And I feel like people are really going to enjoy it. It's going to be available on line so people can download it from itunes, Not Just OK, Facebook etc."
Link to New album on iTunes: http://itunes.apple.com/us/album/is-it-your-money-vol-1/id355991959
Because we enjoy giving you the very best on BN, we have included 3 exclusive tracks from Eldee's new album for your listening pleasure. We think the big boy remix with Young Joc is absolutley sick! While "u blow my mind" and "0ta mi" are definate club bangers!!
[audio:https://www.bellanaija.com/wp-content/uploads/2010/03/09_Ota_mi_1.mp3] -ota mi
 [audio:https://www.bellanaija.com/wp-content/uploads/2010/03/03_Big_boy_Yung_Joc_remix_1.mp3] -big boy remix feat. Young Joc
[audio:https://www.bellanaija.com/wp-content/uploads/2010/03/02_U_blow_my_mind_1.mp3] -u blow my mind
Eldee on Nigerian Music: Ready for the international scene
"We have grown in our music, in talent and in general skill and I feel like we are ready for the world stage"
 It's been over a decade since Eldee set up Trybe Records, yet he remains optimistic about the global reach of Nigerian music. He maintains that it is the originality of Nigerian music that remains its highest selling point and does not see language as a barrier to its global reach. "People embraced reggae without understanding Patua. People embraced Soca and Calypso without understanding the language or what was being said in the songs. The music was what was good. If we can ensure that our music is good then that's all we need. People in Japan and China don't need to understand Yoruba before they enjoy the music. The more Nigerian it is the more original it is. We don't need to change anything. We gbono feli feli". "I want to see someone like Jayz calling up Dbanj and saying I want to remix your song. That's what we need to be looking at and I think we are pretty close".
 Eldee on Family: Keeps Him on the Straight and Narrow
 "I am lucky and really blessed because I have the most understanding partner in the world. And then myself too, I don't let myself get caught slipping".
Blessed with a wonderful wife and a four month old baby girl, Eldee is very much the family man. While most artists in his position are finding it quite difficult to find 'the one' Eldee and his lovely wife started dating at the very early stages of his career. And in this musical game filled with temptation at every turn, Eldee insists that respect for his relationship, wife and family keep him in check. "Everything I do is for both my wife and child. I wouldn't want to jeopardise that with one little fling or one night stand. So I try to just keep safe". 
Away from all the glitz and glamour of the celebrity life, Eldee is a family man and a "home body". "I am a guy who would wake up at 11 o clock (now that I have a baby its different). But typically I wake up at 11am, breakfast, watch a movie. Go to the studio make some music. Come back home, watch another movie and hang out with my wife".
 Eldee on Style: He does it Lou Lou (or maybe not!)
"At my core, I am a T-shirt and jeans kind of guy"
 Even I found it quite difficult to believe. But Eldee insists that he isn't a very stylish person. "I don't pay much attention to it. It just comes with the environment, but my wife helps me out a lot! When you go on TV a lot of people tend to try and dress you up. I try on a few looks and I think yeah that looks okay or not".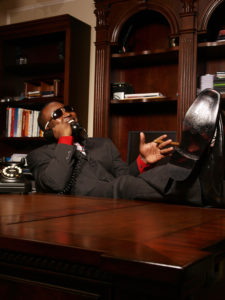 Eldee on Eldee: Humility at its Best
 "Personally I don't see anything special about me".
 At the end of the interview, just before I switched of my audio device, I became curious about the driving force behind Eldee. It was clear from the interview that he was very aware about the commercial and intricate facets of music making. A visionary and a family man at heart, pursuing his dream. So I asked him, "Lanre, what is your driving force, what makes you get up in the morning and do what you do"? He replied. "Glory, na God oh". "It's unexplainable sometimes. Like I sit down and try and think back from outside of myself. I just feel like the perception of me that other people have is something that comes as a blessing from God. Because I look at myself and I think what exactly is it that people see in me or I listen to my music sometimes that makes me seem special. But I personally don't see it, which is possibly why I keep striving to be better. I think it's just a blessing".
Dont forget to buy Eldee's new album, 'is it your money?' on itunes http://itunes.apple.com/us/album/is-it-your-money-vol-1/id355991959