Quirk and Glee! are steadily gaining a reputation as some of the most of the most consistent concert promoters in Lagos. Their shows are well packaged, very organized events that feature great musicians, known and unknown. The shows are low on pomp and high on fun.
The jam session that ended the Keziah Jones concert is a great example. It was a wonderful moment to behold as an array of talented musicians took the stage to perform with Keziah. Mike Aremu appeared with his sax, Joey Ducane played bass, Wura Samba led the quartet of percussionists, Duro Ikujenyo (long time keyboardist for Fela Kuti) played piano and Keziah of course held down the electric guitar. Up and coming singer from Cobhams Asuquo's studio, Bez then ran upstage and took vocal duty on his very own take on Fela Kuti's Water, followed by a young unknown by the name of IBK who crooned for a bit before launching into a rap that had the crowd in a frenzy and then leading the entire audience in an electric slide like dance. It was a raucous and energetic ending to what had already been an amazing night.
The relatively unknown Vincent Ezelle opened the show with softly sung lyrics about life in Lagos; simple, folky songs that are likely to be all over radio pretty soon. Keziah Jones on the other hand was a startling presence, mesmerizing the audience with his fierce guitar skills and easy, likable rapport. Ladies went ballistic when Keziah whipped open his shirt to display some stellar abs, not bad for a guy in his forties!
His performance had to be seen to be believed; from performing with the guitar behind his back to his percussive, half strumming, half drumming performance, he was simply stellar. We look forward to more shows like this. The Lagos nightlife, bubbling as it is, can always use more great live music performances. Check out the Quirk website for more information on their shows: http://quirktheworld.com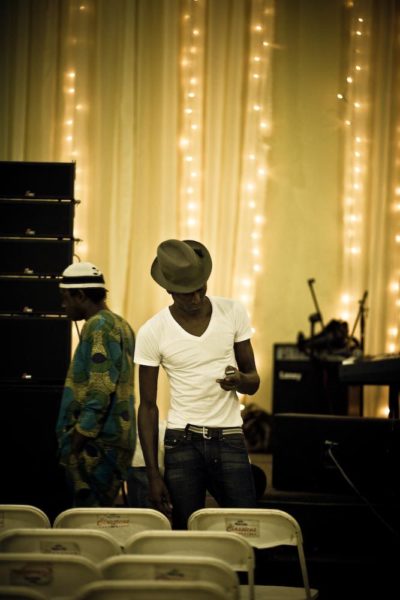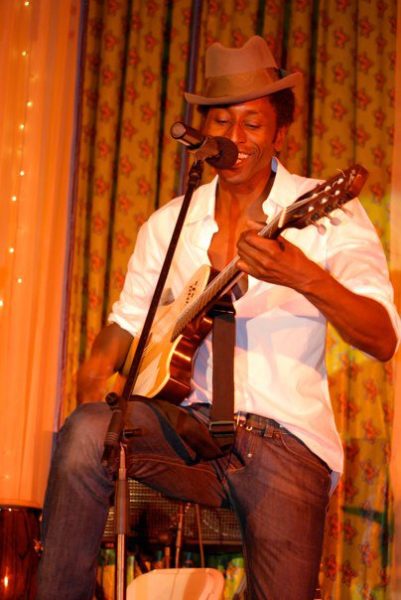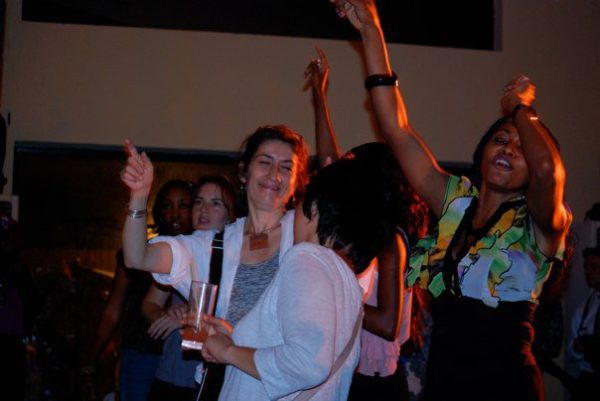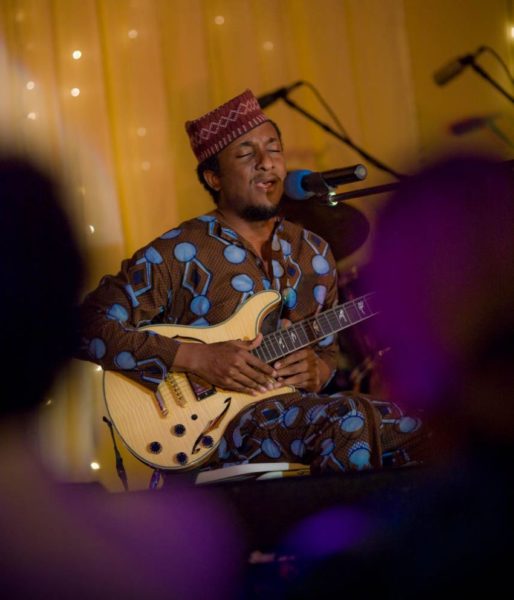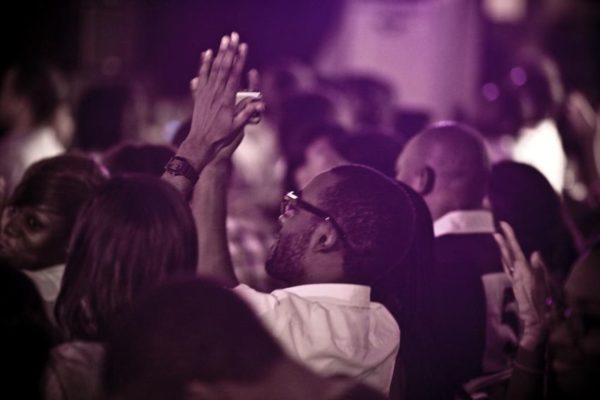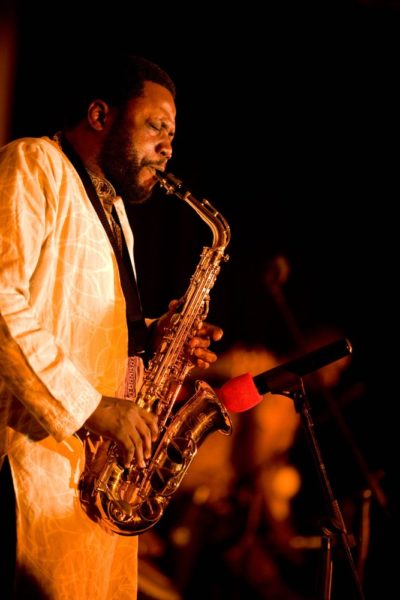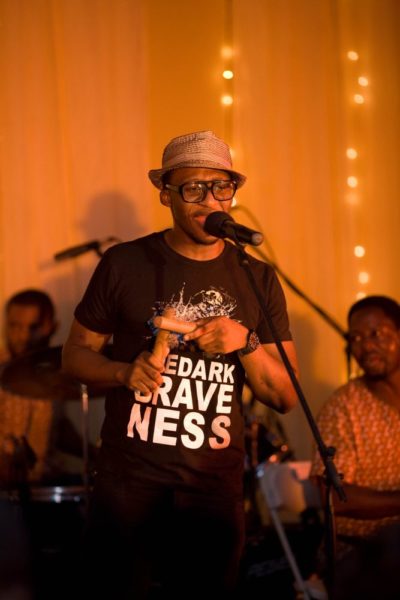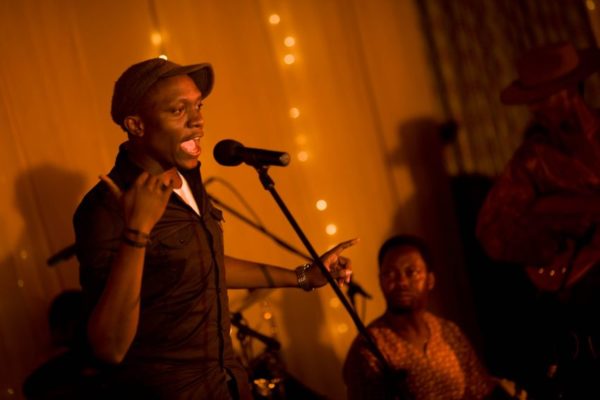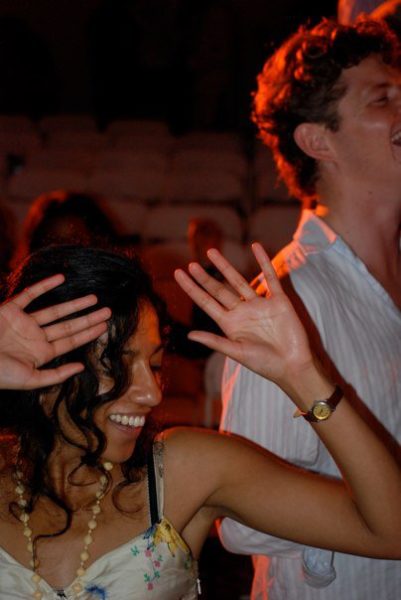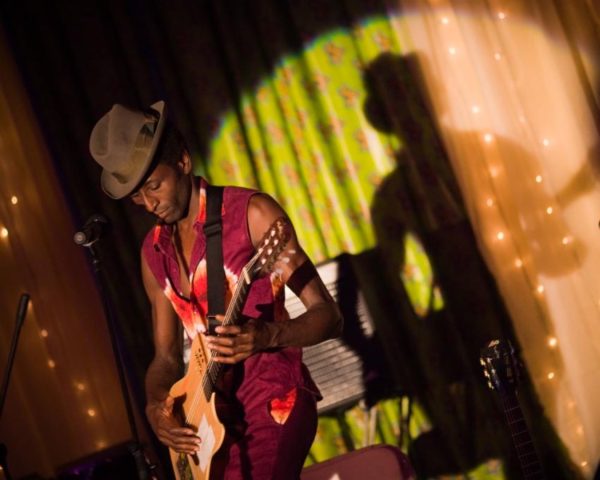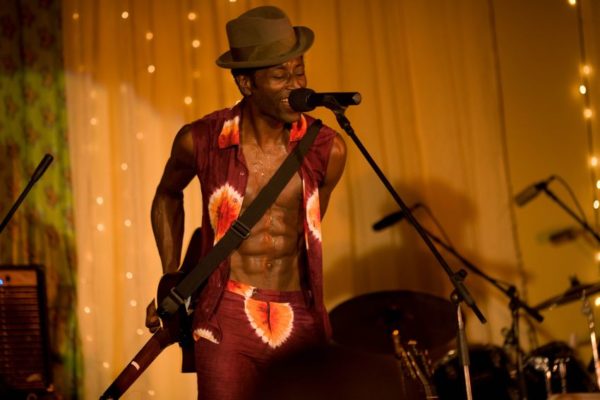 BN Upclose @ Quirk & Glee! Presents Keziah Jones