BNM Critique: Jesse Jagz's "Jag of All Tradez"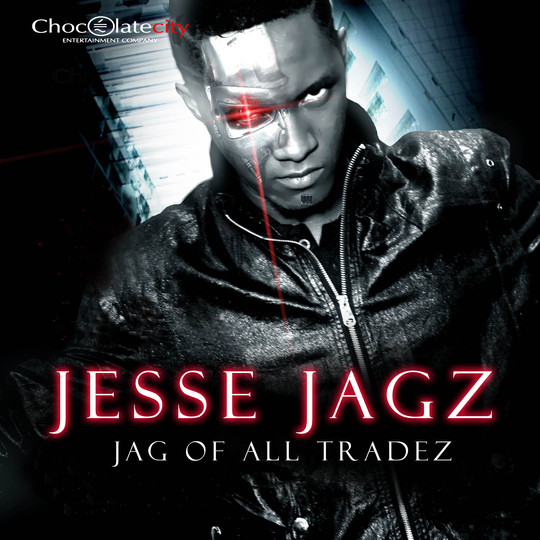 He co-produced his brother(M.I)'s critically-acclaimed album, "Talk About It" and in the time after that laced a couple of singles with dope verses. Naturally, expectations were high towards as far as Jesse Jagz's music was concerned.
Before now, he had released a few singles namely, "Sugar Cane Baby", "Bend Down Low", "Pump It up" and "Wetin Dey". Each of these songs were different from one another and had therefore set the tone for what to expect from the album.
Frankly, a lot has been said of the album: Jag of All Tradez. From questions being raised about Quality Control Measures and the mastering of the album – (which was corrected anyway) to seeming haphazard nature of the compilation of the songs that made the album.
There were expectations that Jesse would go all hard-core on the album, something in line with his verses on "Blaze", "Choc boys" and "Overkilling remix". So it was a surprise of sorts when by all indications he decided to go experimental, hence tagging album Jagz of all tradez.
The album kicked off with "Take over" where Jesse Jagz declares it's his time to take over. He talked about how M.I was the lightening and he was the thunder. Third member of Chocolate City, Ice Prince also rendered his tell-all tale, practically over-shadowing Jesse Jagz's on the track. "Pump it up" is directed at the clubs, just like "Wetin Dey", "Shorty" and "Pussy Cat" with their Pop-centric beats. There was a Juju and Afro fusion on "Sugarcane Baby" while "Number One" had a reggaeton/90s throw back feel to it.
"This Jagged life" which seemed like a personal diary of Jesse Jagz opened up a new way to look at the artiste. The passion of the delivery made the song look like the words were from more than just a creative pen. The nostalgic feel that the disco beat added to it made it even more of a good listen. It would have been even more of a killer if Lindsey (another yet-to-be unveiled member of M.I Loopy Crew) had been given a whole verse.
On "Greatest", Jesse spits rap bars, doing same on "Jesse Swag", "Chocolate" which featured Muna, "Inhale out", and "Bend down low". Without warning, Jesse Jagz just switches flow from track to track, throughout the album. He may be singing on "Love U", the R&B track featuring Brymo only to change his sound by mixing Hindi with Hausa on "Jargo".
On JoAT, production is top notch. His attention to detail is amazing (try listening to the album on Bang & Olufsen speakers), laying credence to the fact that Jesse Jagz is an outstanding producer. He produced the album all by himself, a gamble that paid off anyway. He's the only one that can pull off such a stunt thought unless of course you are Dr. Dre. JoAT was woven to have that mainstream feel, even earlier singles, "Sugar Cane baby" and "Bend down low" were reworked in that direction.
In conclusion for a debut effort, Jag of all Tradez is a good album. Even though we expected a whole lot more from Jagz, he didn't fall too far short. And we expect, that valuable lessons have been learnt from the shortfalls of this album.
BNM Score: 5/10