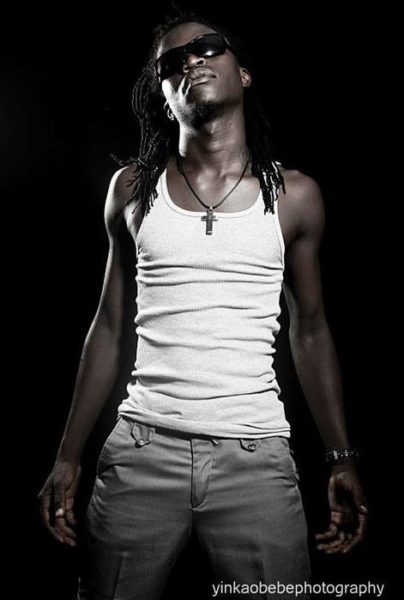 Huge congratulations are in order for General Pype. His song 'Champion' (and its remix) has been our 'chune' since we heard it last year. Now Africa will get a chance to experience 'Champion' each time they tune into DSTV's SuperSport Channels to watch their favourite sports programmes.
Here is the official statement from Storm Records:
Storm 360 is proud to announce the official licensing of the track Champion an original recording by Podium Vybes/Storm Recording Artist General Pype to Supersport for themed pieces. We are proud to have concluded this deal for this record which has already become a massive street anthem for the youths across Africa and has now been recognised by Supersport the channel of Champions.
General Pype is the emerging Dancehall Champion of the African Urban Scene and this song is now on rotation on BBC 1 extra and has also been on heavy rotation all over Nigeria and Africa.We are using this medium to send a special message of thanks to all the dj's, vj's, radio and tv stations and blogs, print outlets and most especially, the fans who support General Pype and also who support all the music and other releases from Storm. You will recall, that General Pype's previous single before Champion titled "Keep it Cool" featured in Season 6 of the popular American television drama series, The Shield Which aired on FOX TV in May 2007 Licensed through his Management Company XXL Untertainment.
General Pype was elated about this deal as it will promote his brand of music to an even larger audience and Podium Vybes representatives have also expressed their satisfaction at the conclusion of this deal which is one of the first of its kind done by a locally based Nigerian artist for international release. Storm would like to thank our publishing rep, Mr Digger Elias for his work on this matter and all at DSTV and Supersport who expedited the process and enabled this to move forward.
In the meantime General Pype's Debut Album has a tentative release date for October 1, Champion and the remix are available on itunes, yahoo, amazon.com and all major media stores so please get your copy and support quality Music from the heart of Africa; Nigeria. Remain Champions for life as we continue on this global movement!
Congrats to all involved. Great to see artists getting their just dues for their work.
To celebrate, you can download General Pype's version of the popular Gyptian track – Hold Yuh – Click to Download

You can also listen below
[audio:https://www.bellanaija.com/wp-content/uploads/2010/07/Pype-SunshineHold-yuh-Refix.mp3]
check out the video for the Remix of Champion featuring various artists including our dearly departed, Da Grin