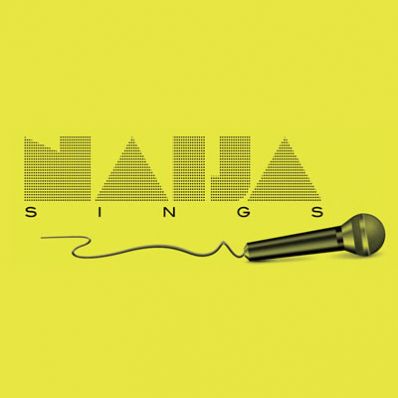 With M-Net constantly increasing its investment in Nigeria, the channel has now announced that it will produce and screen a second season of its music reality series, Naija Sings. Once again, the series will journey across Nigeria through seven cities with one mission: looking for amazing new singing voices, undiscovered vocal talent and aspiring music stars!
Open to a wide range of musical acts from super soloists, to dynamic duos to music groups of up to 5 persons, Naija Sings will offer them all the opportunity to compete for a place in the TOP 10 and in the race for a grand "winner take all" prize of USD 100 0000.
For M-Net Africa Managing Director Biola Alabi, M-Net was pleased with the results of season 1 of the show and so made the decision to launch season 2.
"With Naija Sings, M-Net created a format uniquely suited to the soaring voices, the passionate determination and the undeniable talent of Nigerians. Last season both M-Net and our audiences celebrated with the contestants, we sang with them, grew with them, learnt with them and ultimately triumphed with them. This year, to bring back Naija Sings for a second season, is something we're very proud of. Good luck to all the entrants, enjoy the experience and have fun!"
This year, M-Net also marks a unique moment in its production history with Naija Sings set to take on the distinction of being its first original series to be filmed in High Definition.
Alabi says, "We're thrilled that the series will be filmed and will be available in High Definition. Technology constantly progresses and we aim to keep up with these changes so our audiences ultimately can benefit directly from these exciting new developments."
And more good news from M-Net this year is that legendary Nigerian musical icon Tosin Martins will play a central role in the production as a key judge travelling from auditions in the different cities to the TOP 10 stage, which is set to be filmed in Lagos.
Plus returning once again to the role as series host, a responsibility he took on with professionalism and confidence last season is the always charming Olisa Adibua, renowned Nigerian radio personality and music industry expert. Tasked with connecting the contestants and the audiences, Olisa discovers the stories behind the performers, enlightens audiences to the history behind the music and is at the heart of the action!
Joining Olisa Adibua and Tosin Martins in season 2 is singer/songwriter, businessman and music producer Ayorinde Ilori Faboro, a.k.a Dokta Frabz, as the Musical Director on Naija Sings, whose most critical task is to provide music guidance and vocal training to the contestants as they approach the all-important TOP 10 stage of the series.
Once again this year Naija Sings will be co-produced for M-Net by STORM360 Ltd and Never Machine, and will embrace different musical genres including Hip Hop, Reggae, R&B, African American legends, African legends and Afro Beat.
In addition, this year will also see the inclusion of special celebrity judges who add their expert opinion to the series and a fan favourite, once again the studio audiences will be able to comment on the performances, adding their own thoughts and sometimes humorous insights to the feedback.
So if you want to enter and take this opportunity to be discovered by the Naija Sings team, simply attend auditions as follows:
LAGOS | 15th July | Phillips Warehouse,  Phillips Building, Ojota Bus Stop
BENIN CITY | 17th July | Constantial Hotel, 24/26 Airport, Ogba Road, Benin
ENUGU | 20th July | Dannic Hotel, Grace Room, 3 Edem Close, Upper Chime Road, New Haven
PORT HARCOURT | 23rd July | Hotel Presidential, Conference Room, 1 GRA phase II, Aba Road, Port Harcourt
CALABAR | 26th July | Cultural Centre, Mary Slessor Avenue, Calabar
KANO | 31st July | Royal Tropicana Hotel, Banquet Room, 17/19 Niger Street, Kano
ABUJA | 3rd August | Bolingo Hotel, Imo Room, Independence Avenue, Central Business District Abuja
To watch Naija Sings and the search for a new Nigerian singing sensation, DStv Premium audiences can tune in to M-Net from Sunday September 19 and follow the action weekly thereafter. The program is also available on M-Net HD which is only available to DStv Premium subscribers with an HD PVR and an HD ready television. NAIJA SINGS will also be available on the AfricaMagic channel, available to DStv Premium, Compact and Family subscribers, shortly after it's screening on M-Net.
For information on Naija Sings and other great M-Net programs, simply log on to www.mnetafrica.com.