This week, BellaNaija.com will give you the first look of a series of photoshoots done by E4 PR to promote their stars. We shall be presenting you with a daily pictorial featuring some of Nollywood's biggest names alongside two rising stars.
All the actors stars have one thing in common, they are represented by E4 PR, a budding entertainment PR and artiste management agency lead by Egor Efiok. While the writer/producer, Emem Isong also joined the shoot. According to Egor Efiok, "Emem being in these shoots was important, as she is the brains behind Nollywood and is responsible for contributing to the success of my stars. My stars are actually her stars and I respect her hard work and dedication"
Each star partook in a series of photoshoot with various themes. For the women – beauty, fantasy, glam, corporate and gele while the men – old school, corporate, body art and football.
There was an additional shoot for one of the stars, we won't spill the beans but it sure pushed her outside her 'box'!
The person behind the makeup and body art for all the shoots was award-winning makeup artist – Princess Amayo. We'll tell you more about this promising young talent. The photoshoots directed by Egor Efiok while the photography was by Obi Somto of Orbit Imagery and Moussa Moussa. The 'surprise' shoot was directed by Davies Bassey and all the ladies' clothing was provided by Duchess.
We bet you want to find out the stars featured!
We'll tell you –
Monalisa Chinda
Susan Peters
Desmond Elliot
Emem Isong
Joseph Benjamin
Chioma Akpotha
For more details on E4 PR, visit http://www.e4pr.com
Here is a sneak peek of the shoot! Click back tomorrow for the first pictorial spread.
Now, lets introduce you to the people behind this!
___________________________________________________________________________________________
Egor Efiok, CEO of E4 PR shares her story with BN. She lets us know how she got into the world of PR and her inspiration for the shoots.
How E4 PR was born
I started my business informally in June 2009, when I discovered and started promoting makeup artist, Princess Amayo. Then in October 2009, I started promoting Nollywood actress, Nse Ikpe-Etim, who introduced me to Monalisa Chinda early this year, and before I knew it, more people started coming to me; so I formally started full swing in January 2010.
Background
Prior to this, I was a teacher for eight years. From a very young age, I have always been articulate in my language and writing. I read loads of novels as well, which helped boost my eloquence. I am very particular about dotting all my i's and crossing all my t's; therefore it did not come as a surprise to people that know me when I chose to read Education Studies in University (Greenwich).
The Transition
Although I love teaching, I wasn't fully satisfied after I graduated from University, especially as motherhood did not permit me to work full time, since I had no help with childcare. I have always been a peoples' person and talking comes naturally to me. In fact, I regularly joke that i can talk for the whole of England and France, so why not put it into good use…hence my PR career was berthed. Let's just say that I have found my niche.
Inspiration
I must however admit that one of my inspirations was CAN Associates (Peter Andre's management). I love the way they package their artistes and their PR is always on point. I was addicted to watching Peter Andre's reality TV show in England, and the more I watched, it strengthened my resolve to go into Artiste Management.
Hard Work Pays
It was not easy in the beginning, as what I do is very hard work. I am a workaholic and a perfectionist and as a result, I end up doing so many things myself even when I hire help, because I can only trust myself to do the job perfectly. I have eight stars under my management at present and I profiled and composed all their write ups myself.
The E4 PR's Approach
If you see the work that I do, then you would realise why my PR techniques are unique. First of all, I give my stars a complete make-over, revamping their images and making them more commercially appealing. I plan and direct each of their themes myself, then I liaise with Princess Amayo, one of the best make-up artists in the world, telling her exactly how I want each of my stars to look and she always expertly reenacts my themes, as she knows that I am very fussy about perfection.
Apart from Artiste Management, I am also a talent spotter and want to be responsible for unleashing new talents into Nigeria. Princess Amayo is living proof that if I believe you have genuine talent, I will go the extra mile to help you realise your dream. Princess came to me with just her talent and now she has two trophies to her name. I hope this would serve as encouragement to other people with genuine talent not to give up on their dreams; Nigeria needs new talents all the time. When I look at Princess, I feel a sense of pride because she is E4 PR's baby; my number one talent who has never let me down. Princess makes my work worthwhile because she always delivers and proves each time that my investment in her career is not in vain. Princess Amayo is the best Make Up Artist that Nigeria has ever produced. I know that she is still fairly new in Nigeria, but mark my words, a lot of you will be echoing the same thing as you discover more of Princess. My aim is to get her on the top fashion shows, as a judge on television fashion shows, amongst other things that i am keeping close to my chest at present.
Passion & Success
I have great passion for what i do because it signifies the strength of my belief in the success of my work. What motivates me to keep going on even in difficult or challenging times is the price at the end of the race. I have a slogan that I use to encourage myself and if you are my friend on Facebook, you may have noticed it on my profile. It goes thus: "Love the people that treat you right, forgive the ones who don't and believe that everything happens for a reason. If you get a chance, grab it; if it changes your life, let it. Nobody said it would be easy, but life is too short for regrets". I genuinely believe that God does reward hard work, so i will keep pressing on regardless and never give up.
___________________________________________________________________________________________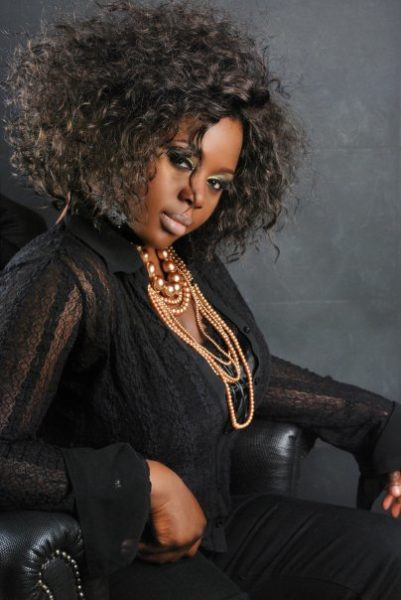 Princess Amayo's passion for this form of art started as a young child, as she is also an artist. Princess would paint and draw everything that looked interesting; e.g Portraits, Landscapes et al.
Growing up, she would create different looks from her make-up palette on family members and she slowly worked her self into designing and customising gadgets and clothes with crystals.By the age of sixteen, her fashion interests had evolved and at eighteen, she attended Barnet College to study HND Fashion Design and Promotion.
She was instantly noticed for her immaculate makeup and got an offer to work as the makeup artist for the end of year fashion show which also featured her collections as a designer. Through that show, she got a few more offers from various fashion colleges and companies.
These opportunities paved the way for her career as a Professional Make-up Artist. Over the last 12 years, Princess has gone ahead to attain a degree in Professional Communications and PR (BA Hons) from London Metropolitan University; And has mastered the skills and worked throughout the country on movie sets, music videos and runway shows. Her expertise has placed her at the top of her game and gained her a reputation for flawless makeup application. Her work has also been featured in numerous publications and she is a consummate professional whose attention to detail has enabled her to touch many famous faces whilst building a clientele of high profile professionals.
E4 PR discovered Princess Amayo two years ago and last year, offered to collaborate with her, with E4 PR giving her publicity and she doing what she knows best on E4 PR's models and celebrities. Within two months the collaboration (August 2009), Princess was nominated for Best Make-up Artist at the NYAA (Nigerian Young Achievers Award) in England, she won the trophy amidst stiff competition. Two months after winning this award (October 2009), Princess was nominated again, this time for the BEFFTAS (Black Entertainment, Fashion, Film, Television and Arts Award), E4 PR campaigned again as before and Princess won her second trophy.
Here is some of Princess' work – From glam to dramatic 'costume' makeup
Princess was the official makeup and bodyart artist of all the 'Nollywood's New Look' shoots which will be featured this week.
**
Click back tomorrow for the first unveil!