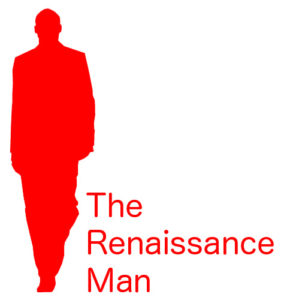 Kilon Sweet!
I don't know where you were last night but yours truly sat happily in traffic headed for the MNet studio-something launch party but as Victoria Island is  the drainage haven, I found myself posing for the red carpet in my car.
Sitting in a car for long periods of time left me feeling as some will say rather 'pekish'. As it became evident that I'd spend my evening staring at red headlights, I got out of the car at Ahmadu Bello into a sea of trigger happy horn blowers, dodging Keke Napep riders as I crossed to the Silverbird Galleria.
Walking into the Galleria is always a treat – three floors down, you can always perceive the Popcorn odour. At the foot of the first set of staircase were two bored looking teenage girls standing idle.
They were deep in chat; you'd think they were arguing if indeed rapper M.I. was taller than Nicki Minaj. Whatever it was, these girls were visibly hot and bothered. As I walked past the pair, I heard one say "Fashiii, I have to have one of those MTV Sweet Sixteen parties…, you should tell your dad too…"
That single statement caused both my head and feet to communicate and both agreed to walk in slow motion. Suddenly the staircase in front of me seemed like England's task of equalizing after the fourth German goal.
They went on "…they said that MTV has started collecting applications, do you think they will have finished the show by my birthday?"
Like joke like joke, when I got home, I went online and indeed confirmed MTV's plans to shoot a series of its globally famous Sweet Sixteen parties in Lagos. This had me thinking, and I'll say this in yoruba "osi o da nile e pako" – Pidgin translation – "Nonsense & Konkability…"
10 years ago, when you turned 16, (if you were in boarding school in which case forget getting anything other than a cooler of Fried Rice and Turkey, a carton of Capri Sonne and some contraband provisions), if you lived at home, you might get a parlour party – you invite your school friends, parents feed them, the cool kids play Sonic the Hedgehog on your SEGA Saturn, you take pictures with your Mr. Biggs' cake, Uncles & Aunts give you crap cards with  N10k in them, your friends dance to Puffy and Million dollar sign E hits, you compare Timberland boots. Everyone goes home happy.
The closest gift you'll get to a car is a Bible, so that you can pray well well for one to come.
If this series actually premieres, I must confess, I'll be fascinated to see the brave Nigerian families who will volunteer to partake in this vanity showpiece. It was only a few weeks ago that I was left gobsmacked by the idea of High School Musical coming to Lagos. What I wanted to know was, can we not come up with concepts for teenage-friendly shows? Must we take on globally successful formulas? Where are all the talented scriptwriters we have in this country?
Like High School Musical, the MTV's Sweet 16 franchise has deep consequences for our society. As the cool uncle of 14 nephews and nieces, I tell you asking a 13-year old, "how's school..?" is not the same as it once was. Today, it's a soap opera answer of 10-year olds carrying iPhones to school, teenagers sending drivers back home to bring a better car, and pupils wearing Ralph Lauren polo tops for P.E.
What's more disturbing is knowing that some parents are catalysts in what can only be describe as passing your inferiority complex to your pikin. Have you been to one of the Corona schools on an average day? The Mums' outfits alone deserve a 'Project School Run' spin-off.
Perhaps it's a good thing I don't have a teenage sibling cause a request of a Sweet 16 party staged for the glaring cameras of MTV will result in  following, and in this particular order: (i) A knock on the head, (ii) A gari and kulikuli diet for a week, and, (iii) a BRT bus pass.
Moving on, This week's Friday Track is a new discovery with the opposite concern to our Generation "throw-me-a-teenage-friendly-owambe". All Aloe Blacc needs is a dollar, and he's hoping if he shares his story with you, you'll share your dollar with him.
Enjoy this powerful song! Click here to Listen