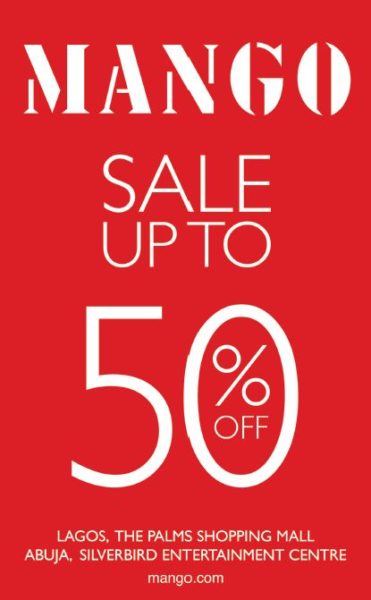 It is the 1st of July 2010 and not only is it the beginning of a beautiful new month, it is also the start of the MANGO Sale in Nigeria.
With massive discounts at the Mango stores in Lagos and Abuja.
Mango Sale starts on the 1t of July 2010. Visit the Mango store in Lagos or Abuja find something special or essential at a great price.
MANGO is a 100% full franchise and the first of its kind in West Africa.
The world map on the home page has Nigeria listed under the countries in Africa.
Abuja: Ground Floor, Store 13, Silverbird Entertainment Centre, Abuja
Lagos: 18, The Palms Shopping Mall, Lekki, Lagos, Lagos
Contact: Mango Lagos – 08099995599 | Mango Abuja – 08099994499
Click for Facebook
**
Here is some more exciting news from Mango.
Scarlett Johansson, Once Again the Face for Mango's Campaign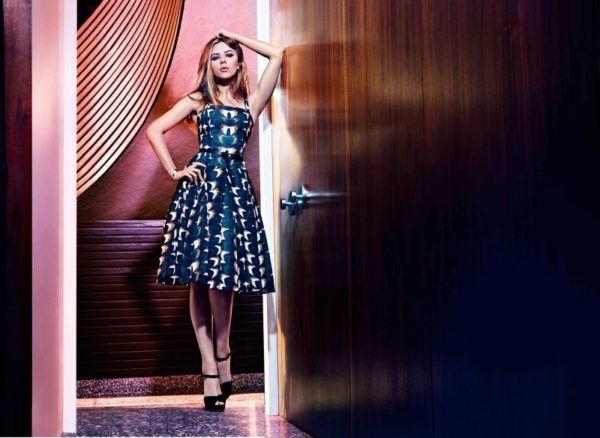 The American actress is once again lending her image to present MANGO's proposals for the Autumn/Winter 2010-2011 season
Barcelona, 2 July 2010 – Scarlett Johansson, one of the most internationally famous actresses of the moment, has once again placed herself under the orders of the photographer Mario Sorrenti to star in the new MANGO campaign for the Autumn/Winter 2010-2011.
An emblematic residence in Los Angeles was the setting chosen by MANGO for the photo shoot, led by the acclaimed photographer Mario Sorrenti, who has collaborated with MANGO since Scarlett became the image of the firm. With regard to him, Scarlett recently commented: "Mario Sorrenti makes me feel very comfortable: the sessions are great fun". This synergy is obvious in the result of the photo shoot, which reveals a more mature and sophisticated Scarlett, without renouncing her characteristic elegance and sex appeal. Camilla Nickerson was responsible for the styling of the session, while Stéphane Marais once again did the make-up with Oribe as the hair stylist. Together, they were responsible for preparing a beautiful Scarlett for the session.
With this new collection, MANGO is taking a fresh look at the all-time classics of British country style: trench coats, double-breasted jackets and well-tailored coats, without forgetting both basic and thicker, chunky handmade knits.
Combining these items in a carefree way takes us back to the late 70s, when fashion icons like Anjelica Huston represented freedom and style. Rich textures of tweeds, corduroy and furs, combined with flowing silks and gold highlights, create a contrast between the masculine and the feminine, giving a new meaning to wardrobe classics.
This 70s revival also brings changes in proportions. It emphasises the waist, combines flowing blouses with structured outerwear, and introduces longer skirts and wider trousers. A touch of Boho energy is also added with paisleys, geometric jacquards and floral prints in offbeat colour combinations.
The search for timeless classics is also reflected in the colour palette. A perfect combination between elegant and traditional camel, grey and navy blue forms the base for this season's colour palette, with hints of more country-inspired tones such as warm browns and winter reds.
__________________________________________________________________________________
BellaNaija.com is a proud media partner to Mango Nigeria