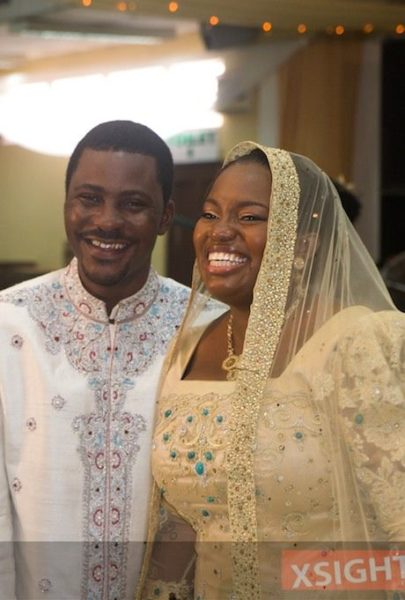 Amina Kenku and Taiwo Agboola celebrated their union on the 3rd of July 2010. The couple met through a mutual friend and discovered they had lots in common – one being that they both work in the marketing communications industry for advertising agencies. As they built their relationship, both Amina and Taiwo knew in their hearts that they were meant to be and indeed it was to be so as Taiwo proposed to Amina in a beautiful and romantic way.
The night before her big day, Amina held a fun-filled henna party for all her close female friends and family. With a red and gold theme, all the ladies looked great as they were adorned with beautiful henna. The bride Amina shone the brightest as she was decorated with special henna and looked gorgeous in her iridescent purple outfit paired with a diamond necklace.
Taiwo and Amina's wedding day was so special. As their union was blessed, Amina was breathtakingly beautiful in her gold wedding dress embellished with turquoise and other precious gems. With her hands and feet bedazzled with special bridal henna and precious stones, Amina's dress was paired with a stunning gold veil with an embellished edge and a one-of-a kind gold and turquoise headpiece, she accessorized her bridal look with a gold necklace and earrings. The groom Taiwo was handsome in a white Sherwani with red and torquoise trimmings.
At their reception, Amina and Taiwo enjoyed a day of bliss and they were surrounded by all their loved ones who were there to celebrate their special day with them. Their reception venue was beautifully decorated in gold, white and turquoise while their guests were in lemon, coral and turquoise aso-ebi. The couple enjoyed a romantic first dance and a very cute moment was when Amina tenderly fed Taiwo a piece of the beautiful wedding cake. Amina and Taiwo then changed into matching outfits with Amina in brown and gold iro and buba with a coral necklace and gold gele while Taiwo was in a white agbada with a matching gold fila. The couple then danced the night away as Yinke Ayefele and his band played.
BN wishes Amina and Taiwo a truly blessed and joyful union. May everyday be filled with blissful joy!
___________________________________________________________________________________________
Wedding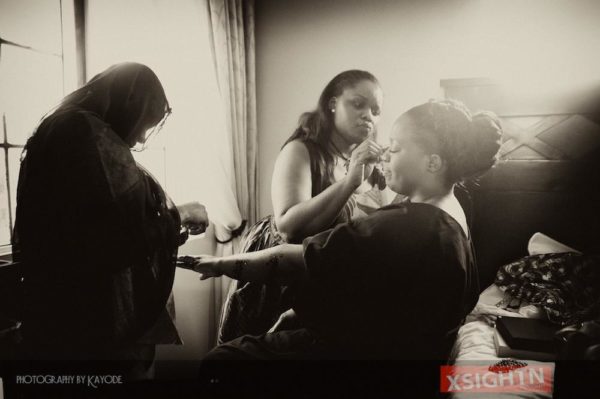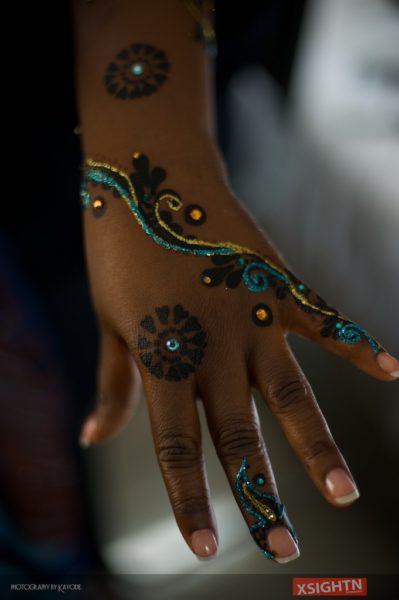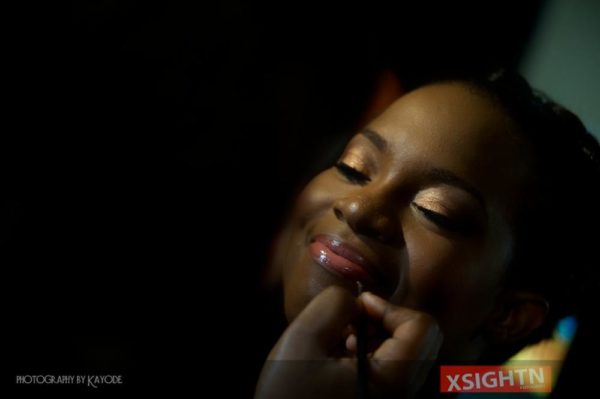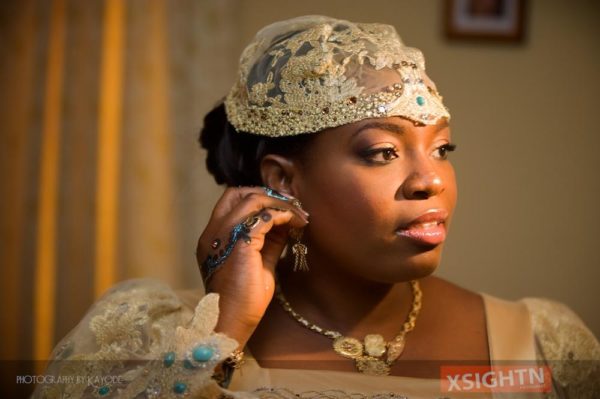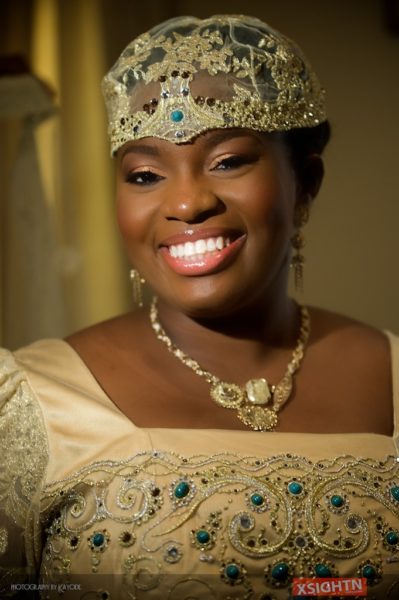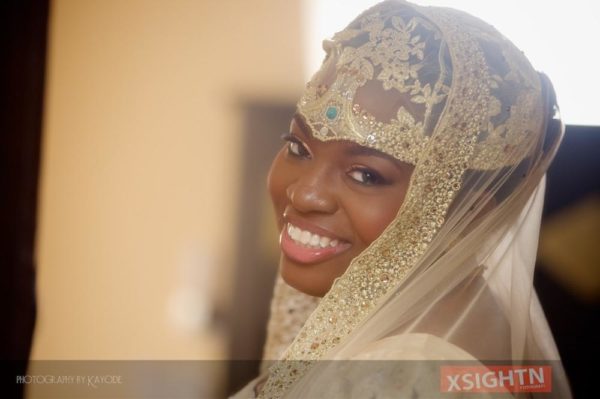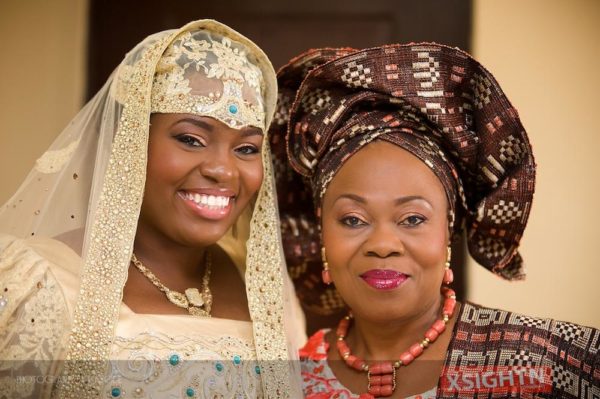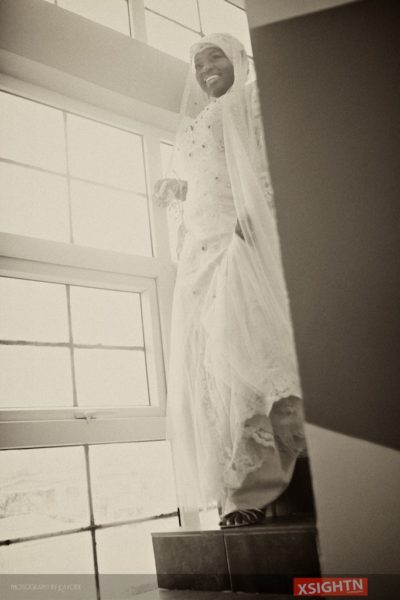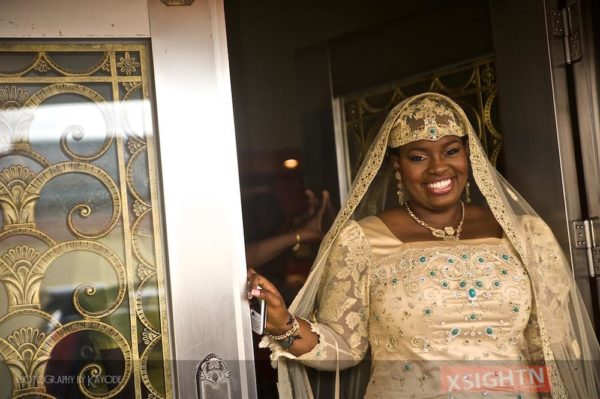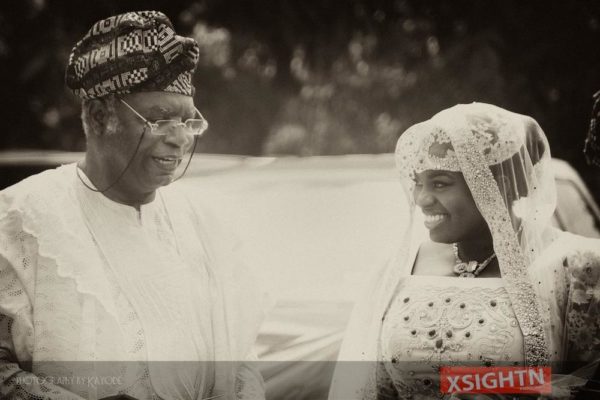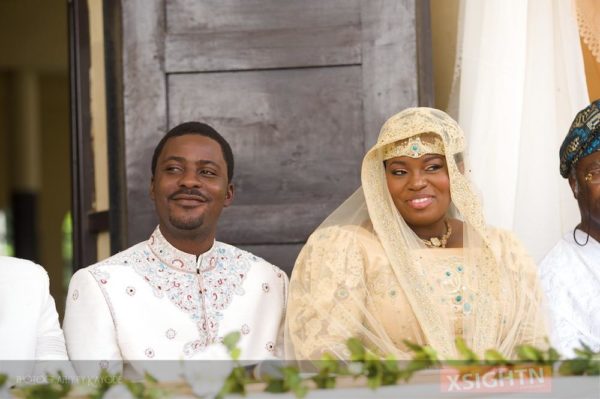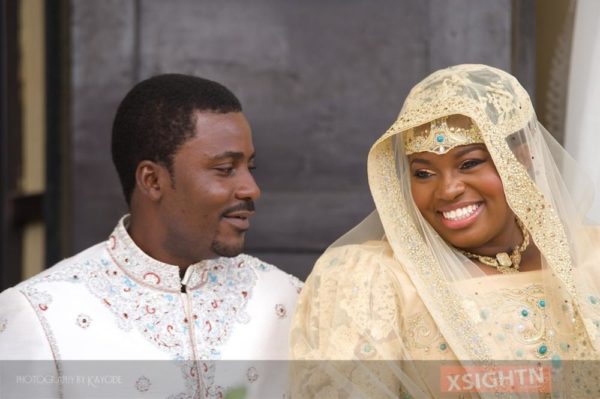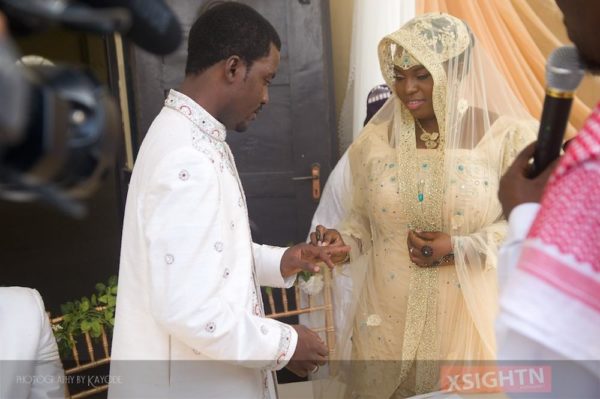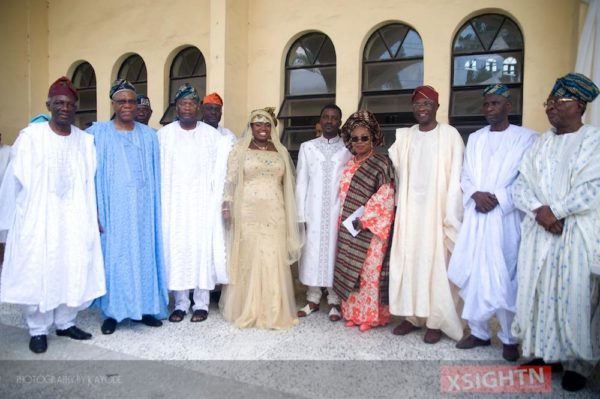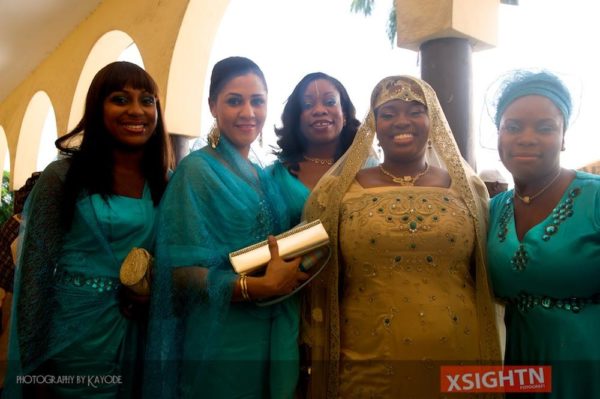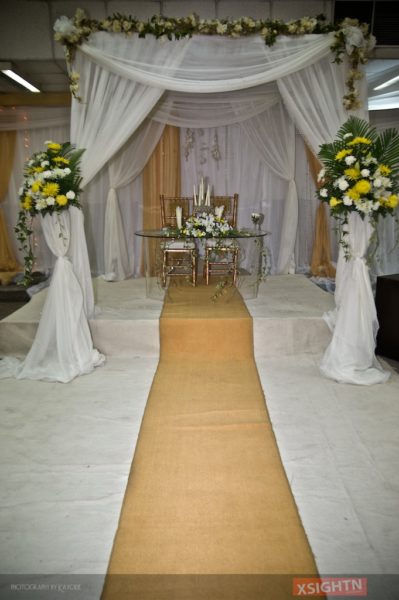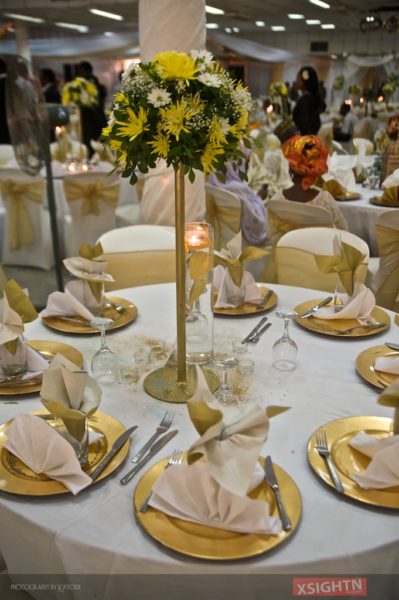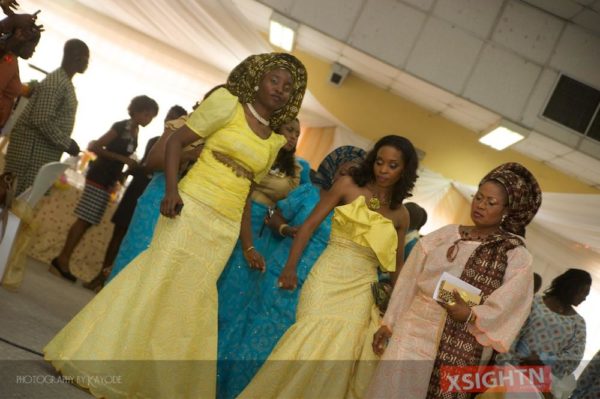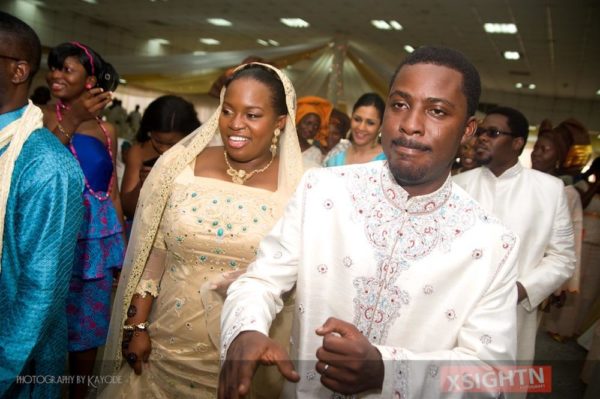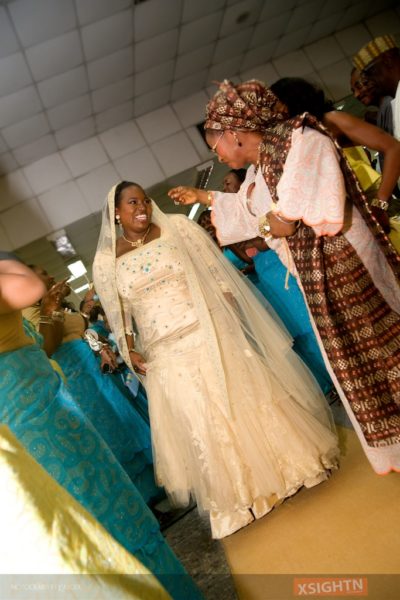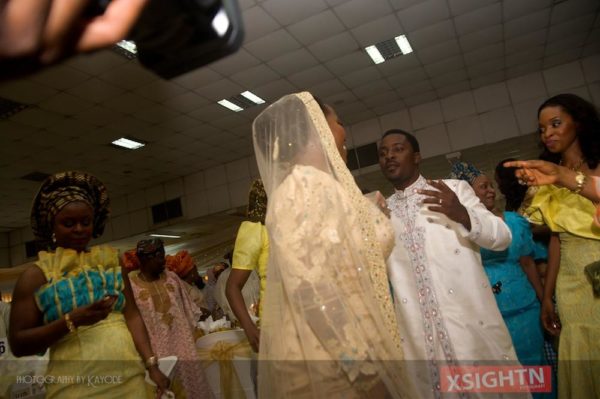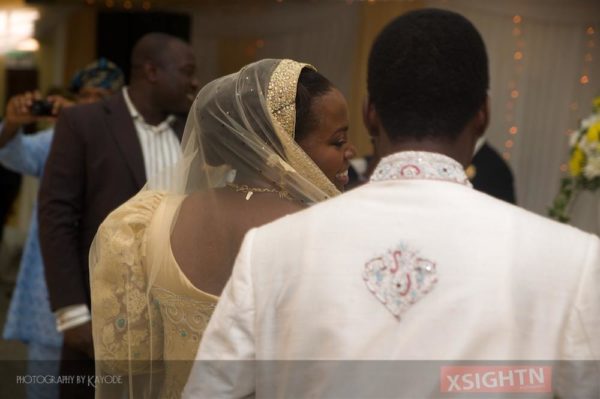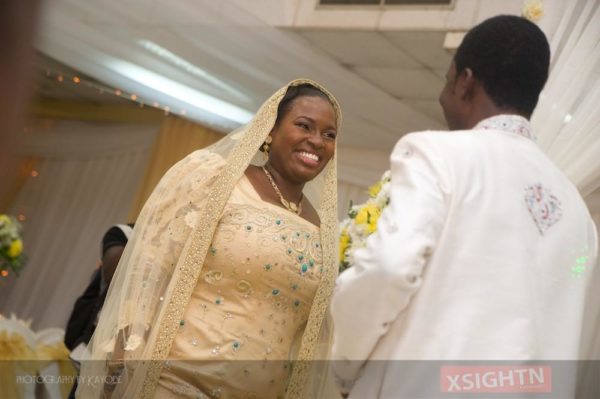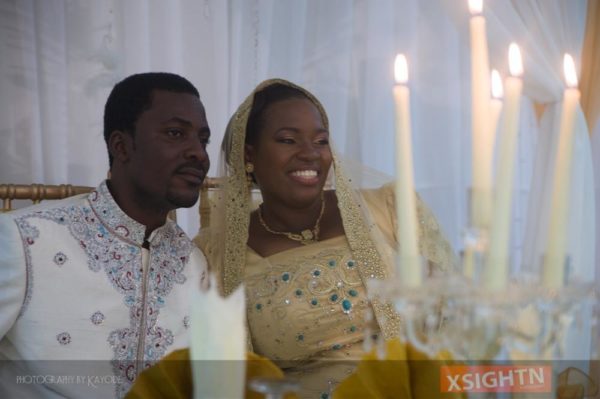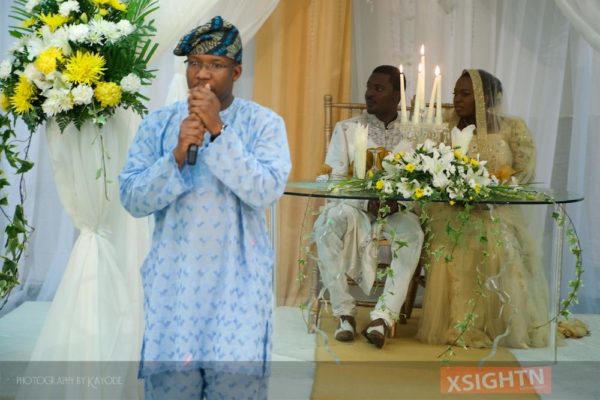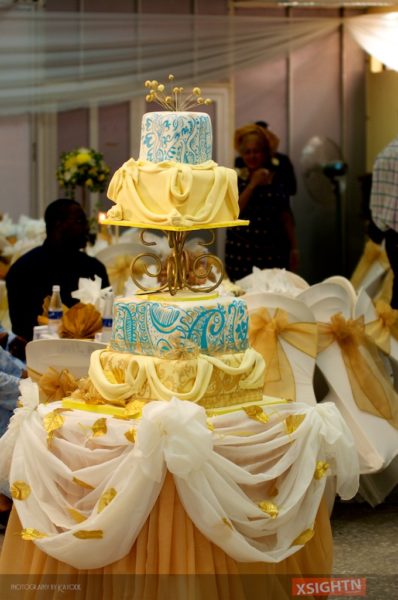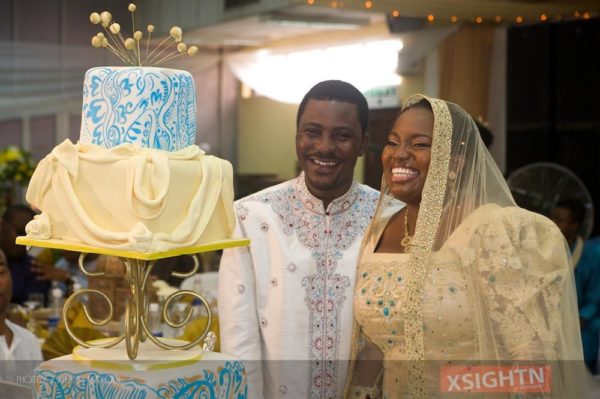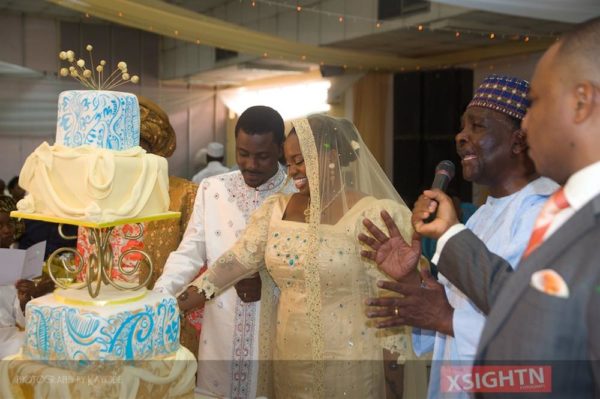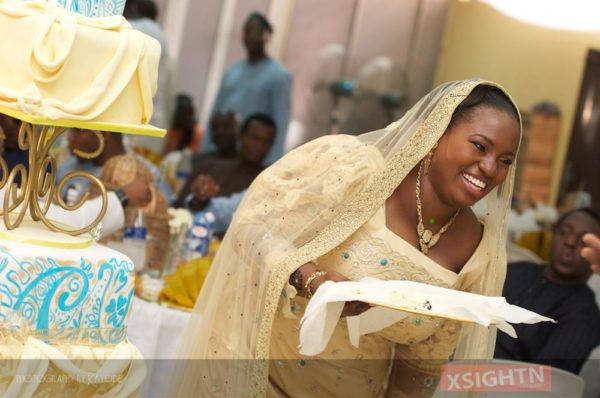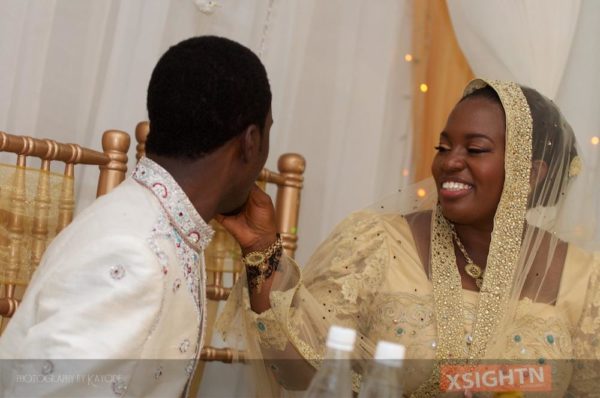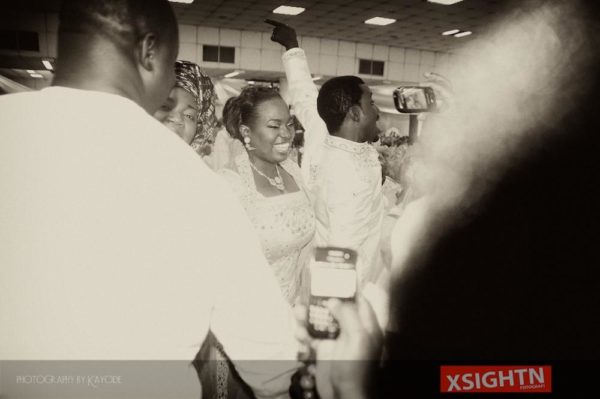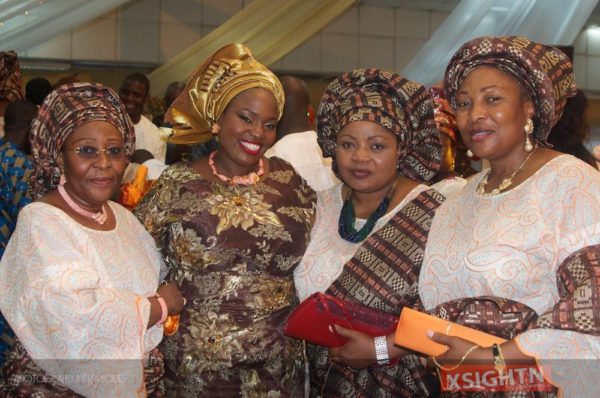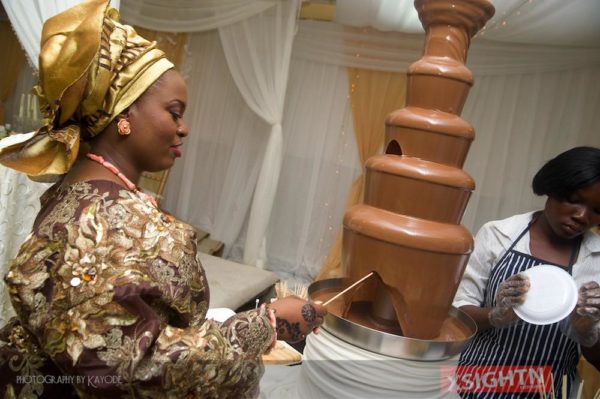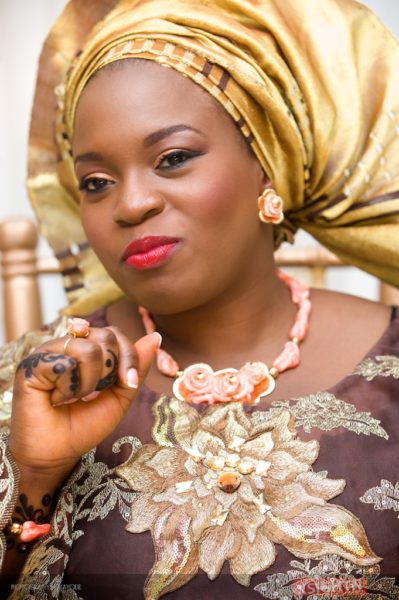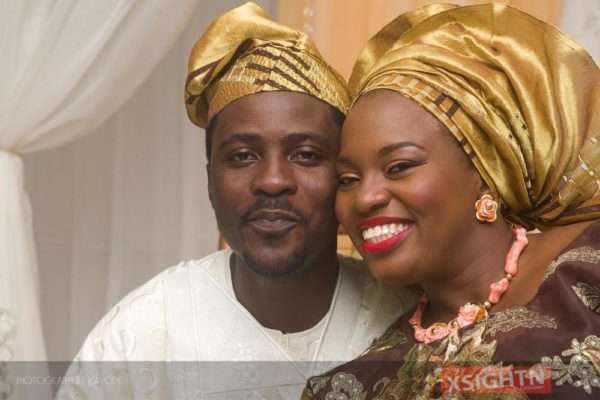 **
Photography: Kayode Martins – Xsightn Photography – Visit Blog | Visit Site
Wedding Dress: Fabric – Bride's own; Designed by Odio Mimonet
Henna Night Outfit: Lanre DaSilva-Ajayi
Bride's Makeup & Hair: Banke Meshida-Lawal (BMPro)
Bridesmaids' Dresses: Phunk Afrique
Decorator/Planner: SaraO
Chocolate Fountain: Dveens