Your lifelong desire for standout Nigerian pieces has probably led most of you to some pretty weird places. Step away from the shady markets, purse swaps, and accessories bazaars.
Check out the October market on the 31st! All vendors have been vetted by our expert LPM team. You'll find basics, classics, a splash of the avant garde and the downright delightful.
For ALL YOUR closet and home must-haves, dip into the LPM treasure trove: Wearable couture from Babushka, Awesome lashes and threading at the Sacred Lash and Brow Bar, a great selection of La Bennis statement jewelry and vintage inspired creations by MAJU. Looking for a subtle way to transform your fall wardrobe and add a splash of Africana? Labels like Na'tees, Telema Designs by House of Oodycee and AlterEgo have a whopping selection.
LPM have got you completely covered.
For more information – email: [email protected]
**
LPM October 2010
Date: October 31 2010
Venue: GET Arena, Oniru Estate, Lagos
Time: 12 Noon to 7PM
Find our complete October line-up below: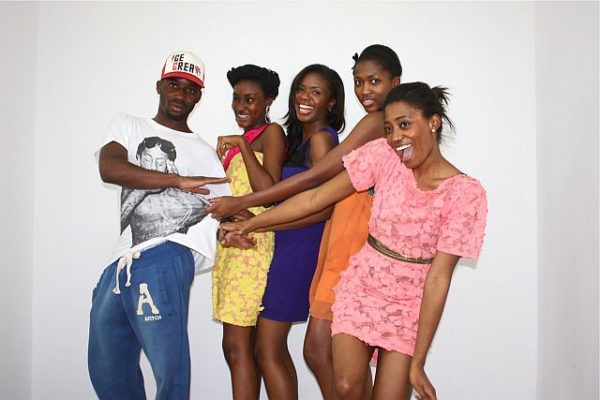 Grey – Great wearable clothes designed and made by the 'Boy and Girl' of Grey.
Home Essentials – We sell a wide range of home products such as vases, flowers, yankee candles, figurines and so on. We sell both wholesale and retail and we do party souvenirs for birthdays, weddings etc.
Sacred Eyelashes – Sacred Lashes was born out of the belief that professional makeup artistry products should be of the highest quality but should also cater for individual creative expression. We've therefore taken influences from the glamorous 1920s and combined them with a rich background in make-up for fashion, film & stage.
We offer a variety of styles which are made from 100% human hair. These can be worn daily without causing damage to your natural lash line. Certain styles are recommended for an everyday natural day look while others are more suited for evenings or special occasions.
Every set of Sacred Lashes comes with a complimentary mini bottle of clear glue so that you can start using your lashes straight away. It's a hypo allergenic non toxic formulation suitable for even the most sensitive eyes. But the choice is entirely yours. Be as fabulous as you dare!
MAJU – Maju's products are an accentuation of feminine beauty. Maju's creations are always upbeat with today's fashion. Our designs also carry a vintage look. Our products include clothes, shoes, bags and accessories. All maju's products are available at 'unbelievable' affordable prices.
Frockit Rockit – Frockit Rockit t-shirts/vests- Beautifully embellished t-shirts and vest tops for the ultra-feminine, bold and sexy woman. T-shirts and vests on sale have been created for the FnR woman- her personality and style reflected in a range of available colours and trimmings made of fabric, sequin, pearls and beads. Bespoke trimmings will also be available on the day.
FnR Vintage – Vintage pieces sourced from London suppliers. Classic, colourful, timeless!
La Bennis – at LaBennis, we offer retail and wholesale services on unique customized handmade African and Contemporary jewelry, Designer jewelry, Bridal jewelry and makeup, Unique African prints and Tailoring services.
LaBennis Creations…….. Uniqueness personified.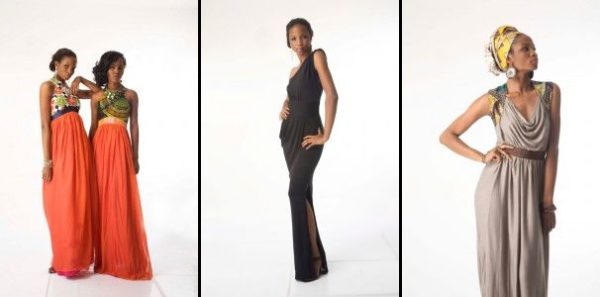 Ejiro Amos Tafiri – We are an emerging fashion brand on the Nigerian fashion scene. We pride ourselves in our production of wearable clothing and accessories inspired by the vibrant, fun loving, joie de vivre culture of the Lagos people and the cultural diversity of its populace which spans the globe. Creativity and excellent craftsmanship are our watchword. Our pieces include casual, formal and evening dresses, tops, skirts, pants, kaftans, boubous and laptop bags for ladies and for men, traditional tunic and pants (buba and sokoto) and biker jackets.
NACK – An apparel line consisting of shirts, polo dresses and tshirts. Mainly cotton material with embroidery, graphic art or rhine stone decorating. Its casual, its fresh and it represents Nigerian pop culture.
Fati Maida – Simple, pleasant and cheap slippers and sandals made for the Nigerian woman. They are all individually handmade and can be made to specifications! They are of a high quality that I intend to maintain and improve. There are of two grades for now! Simple and pretty and the more expensive slippers and sandals are all individually hand beaded. They are very straight forward, functional and aesthetic! Plus they are water resistant which is great!
Republic of Foreigner – REPUBLIC OF FOREIGNER (ROF) is a women's apparel brand established with the aim of bringing out the spirit of freedom in all the ladies out there! Inspired by vintage dresses, fairies & pixies, beat poets, endless summers of love, and film, the creators developed a brand based on fun, love, and freedom! "We're like hippies just spreading the love…!". ROF offers a wide selection of desirables–modern & vintage inspired clothing and accessories derived from the global fashion sphere. All of the brand's fabrics are carefully handpicked, taking into mind style, wearability, and quality.
Design for Love – Fashion designing, apparel and accessories production with a bias for African inspired motifs. Our accessories include leather belts, clutch purses both in leather and fabric.
Na'tees – Tee shirts with a native twist
Jewels & Scents – We have a selection of scents that have been sourced around the world which we would like to share with you expressing every mood and for every occasion.
We present to you the beauty of well-sourced luxury scents that does not have to cost the earth. You can feel and smell divine without costing an arm and a leg.
Welcome to Pearls & Scents's world…May it bring you luxury and happiness….Xoxo
Kuddy Cosmetics – Black Opal, Mary Kay, MAC, Bobbi Brown, NARS, Estee Lauder, Clinique, Bath and Body Works, and Kuddy Cosmetics, Makeup brushes and professional makeup box. Skin care: Black Opal, Kuddy Cosmetics, Elizabeth Arden, Skineal, Erno Laszlo, Clinique, etc. Hair Care: Revita, Garnier, Organics, etc
Alter Ego – "Luxury Lounge" is our diffusion line made up of basics like draped tees, flowing maxi skirts, cardigans, flowing maxi dresses, and fringed scarves. Our collection boasts of high quality Ankara prints in luxurious 100% silk. They are easy to pack and don't wrinkle. Affordable luxury at UNBELIEVABLE prices yet, for 100% silk ankara.
Bling – All things bling and beautiful! Costume jewellery, jewelled clutches, crystal encrusted pens and pencils, brooches, etc.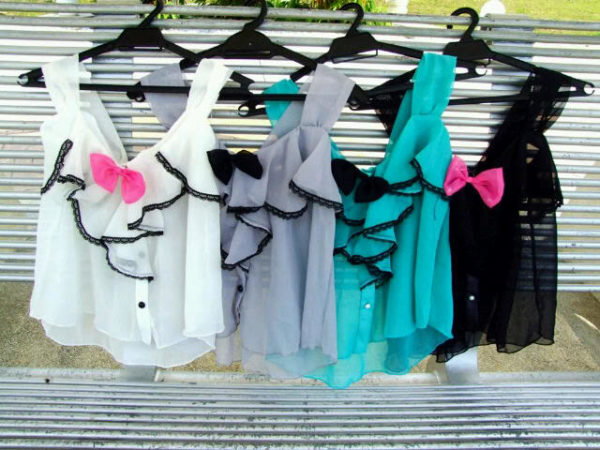 Shop Meoki – Cute,Colourful, Sexy yet affordable clothes and accessories for the lady who wants to stay young,fresh and unpredictable!

UrbanKnit – Fashion accessories: handbags, clutches, pouches
Telema Couture by House of Odycee – Men and Women's Wear!! Smart casual Wear and Cocktail/Evening Wear. We use mainly George and other fabrics, indigenous to the Niger Delta.
Jidz – Elegantly designed leather products reasonably priced for that sophisticated individual.
CamCam Sweets Confectionery – UK and Retro sweets (Haribo, Swizzels, Wham Bars , Sherbet etc). Sold in a variety of selection packs of 150g, &500g ranging from N800-N2,000.
Babushka – Pretty basics to fit in with your current wardrobe. Wearable is the new couture
Cool Cases – Blackberry accessories; Accessories include hard cases, soft case, 2 in 1 (hard and soft)combat case, Silicone Leather pouch, Screen Guard. The hard cases consist of 5 types -1 tone colour hard case, 2 tone(dual colour) hard case, Transparent clip on's, Diamond Crystal(Bling) hard case, Designed clip on's. Soft cases include Chocolate bar silicone case
Accessories are available for bb 9700,8900,9000,9630,8520,8300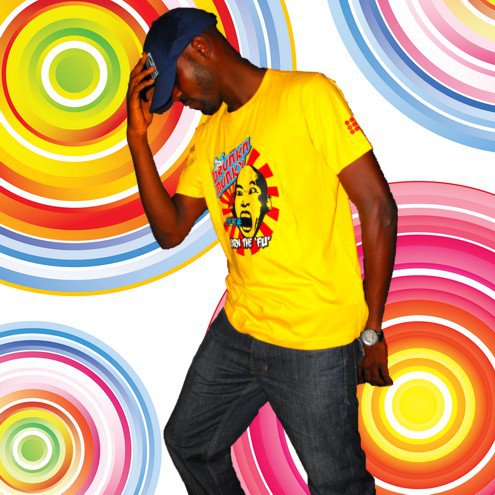 Dreamblast – DRUNKNMUNKY CLOTHING – mens tees, ladies tees, polos, belts, caps, jeans
Defab Accessories – Fab costume jewellery and accessories; Mostly bangles, cocktail rings and Earrings. They come in different colours and are for children and adults.
Urban Image Consulting – The Urban Image Consultancy is a skin care, lifestyle and image consultancy. We specialise in skin health and education, providing professional skin care treatments and retailing professional products – namely Dermalogica. However, we also offer complimentary lifestyle and image services. It is our intention to marry all of the above at Le Petit Marche by retailing Dermalogica skin care products ONLY with the sound skin care advice and consultation that we feel prospective clients should receive.
"More than just a mini facial – The Urban Image Consultancy will be offering in depth skin analysis, practical advice, prescribing and retailing results oriented products to give you the power to combat your biggest skin concerns."
**
LPM October 2010
Date: October 31 2010
Venue: GET Arena, Oniru Estate, Lagos
Time: 12 Noon to 7PM
___________________________________________________________________________________________
Sponsored Content