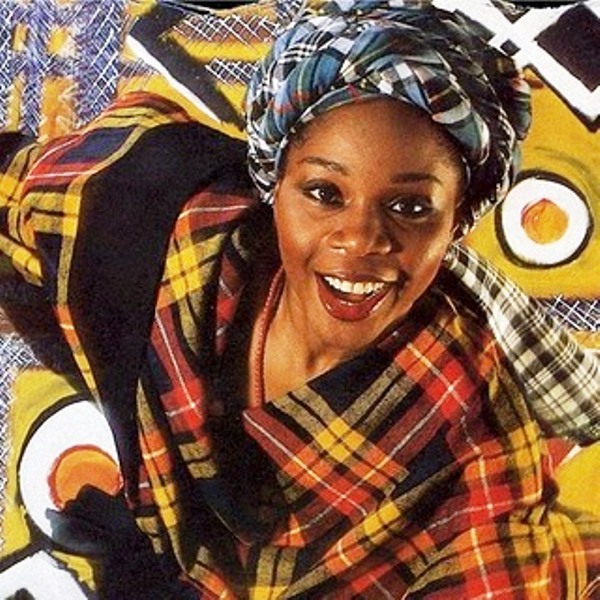 Reading this post may have the same effect as opening pandora's box. So be duly advised

– 'Jibola L
Once again, happy independence day to everyone of Nigerian birth and origin the world over. All may not be rosy but we still have a reason to celebrate.
Have you ever had to spring-clean and move your box of old stuff. And then you just stopped mid way through to blow the dust off those old photographs, mementos and primary school magazines – for me it's my comic sketches and little poems. And in doing that, you just get taken back to 'the old days'. I am not exactly very sure why, but on October the 1st every year my mind just takes me back to those days. To my halcyon days, when things were much simpler.
A time when your Saturdays started with Cadbury's Breakfast Television, continued with chores right till noon  when The Charly Boy Show came on and then with Mastersports at 4 o'clock.  When every kid watched Voltron at 4 in the afternoon, and not Ben 10; when taking N20 to school was the big deal; when a bottle of Coke wasn't N60+. Those were the days when we didn't have Blackberrys or notebooks to worry about; days when we didn't curse at computer screens because we were frustrated with crappy internet – heck, we didn't even have internet to worry about.
I could go on. But for me, I revel in my memories to bring back the good times. Not lament over the bad that has befallen my beloved country. This year, I'm doing it much differently – I'll be sharing it with you. Scratch that, we'll take the journey together. Let's unearth those happy memories. And what better way to bring them back, than by music?
It was a little difficult putting a list like this together seeing as there was so much to rifle through. I will be listing 10 videos of which, I'm certain that no less than one will strike a chord with you.. You should however note that this list is not all inclusive, rather a random selection over the years. In fact, in your comments, you can tell me what videos we missed and we can surf through all those poignant memories together (Who knows maybe even create a part 2?).
Onyeka Onwenu & King Sunny Ade – Wait For Me

At their peak, both KSA and Onyeka Onwenu were the biggest artistes at the time. And a duet like this was akin to having a Jay-Z and Beyonce' track. Onyeka went by many apellations, one of which is the Queen of Soul. NTA Channel 5 never stopped playing Iyogogo and the Peace Song. This song bears the mark of how 'tame' music still was.

If You love me/You will wait for me/

Shina Peters – Ijo Shina

Ijo Shina rocked every party, at least most parties in its time. It didn't matter whether it was a 'grown-ups' party or a children's party, you'd hear people singing at the top of their voices "7-7-7 is the number Oluwa-shina Peters!" . This was the hot thing at the time, but those get-ups are hella funny.

Alex Zitto – Walakolombo

Walakolombo has to be my all time favorite on this list. Why? Because I still jam it to this day. At that age, what did I know about being played eh? (Read Glory Edozien's Play Playa for good measure) . But (shocked gasp) did he really say Ganja Sweet baby oh? And then from a fashion perspective, does anyone notice the girl in the red off shoulder dress? Or how kids these days are wearing a skinnier variation of the straight legged (Pencil as they called them) jeans seen in the video?

Junior and Pretty – Bolanle

Junior and Pretty were probably Nigeria's first answer to Naughty by Nature. At this time a lot of the Hip-hop, that we had was primarily American. So it was very different hearing bars that were very relatable. Bolanle and Monica were enormous hits at the time. I remember my brothers calling me from whatever corner of the house I was, just to watch the video again and again (Remember: No Tivo/PVR)

Blackky – Rosie

Blackky made ragga popular. The rave of the moment at the time, it was doubtful that a week went by that you didn't watch his video on tv or hear him on the radio or even at a party.


Daniel Wilson – Mr. Raggamuffin

Close contemporaries with Blackky, Danny Wilson as he sometimes liked to be called was a more unbribled version. This image thus earned him a kind of bad boy status, didn't mean he wasn't a big thing at the time though.


Seyi Shodimu – Love me Jeje

This song particularly holds memories for me because I remember my best friend and I at the time learnt all the words to the song just so we could sing it to some girl I had a crush on in my class. I cringe and laugh at the memory. Please don't ask what the girl's answer was! Thank you.


Chief Osita Osadebe – Osondi Owendi

I am not sure how I came to began listening to Osondi Owendi but I know our next door neighbours adored the Late Chief Osadebe as well as they did Oliver de Coque. And it's funny how timeless the music is, that it got a very recent remake by MC Loph and Flavor.

Bright Chimezie –

Bright Chimezie was the picture of utter hilarity, from his stories his songs told, to his facial expressions and his dance steps. I remember singing along with my mom: Police ee!! Police!/He's committing suicide! ooo. He does take care of himself real good though, because I remember seeing him at the COSON press conference and he was look 'bright' as ever.

Tony Tetuila Feat. 2face – My Kind of Woman

Of course! What would this list be without a bit of contemporary music in it?! I literally died watching this one! I wonder when last 2face saw this video. I also wonder where the video girls in this video are now (Just as I was wondering, I spotted EMPRESS NJAMAH in the middle!). To think this video was the hot thing at the time.  2face's verse only begins at 2'30" though.

Others that missed the list like Mike Okri, Lt. Shotgun, Alex O, Oritz Wiliki, Stella Monye, Funmi Adams, Baba Fryo, Evi Edna Ogholi, are no less a part of our communal musical past. They made history and left an indelible impression on us with their music. 10, maybe 15 or even 20 years from now and you're past your prime, what will you want to be remembered for?

Remember, share those precious memories with 'Jibola.

Happy Independence People!

God Bless Nigeria!
Photo Credits: http://www.jaguda.com