The Return of Phero The Great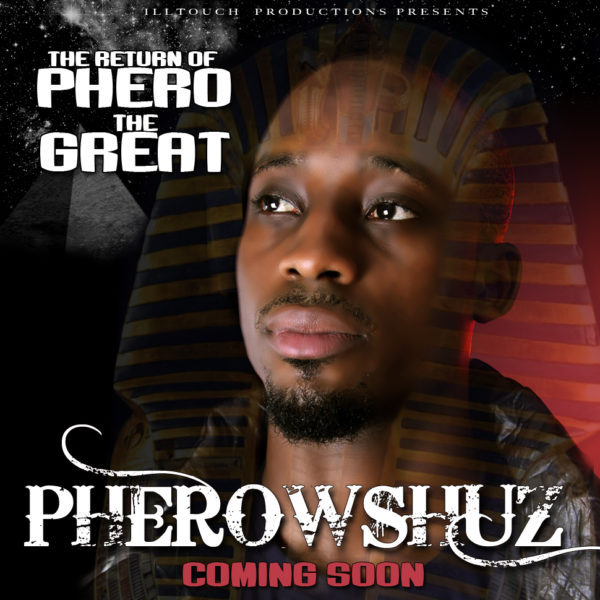 Can you hold your alcohol Hip-hop?
Some have tagged the last 12 months as the year of Hip-hop. The reason being that, like never before there has been a seeming explosion in the number of MCs (wack or not) on the radar. It is always good thing to find folks that represent for good music elbow their way to the front of the pack. Pherowshuz represents for this category. His album, The Return of Phero The Great recently became available for sale online and hits stores from the 18th.
The songs from the available for your listening pleasure are remixes of his hot single, Korrect – a Choc City version that features the M.I, Ice Prince and a guest appearance from 2shotz; as well as the Boys Are Not Smiling Remix featuring Terry Tha Rapman and Maytronomy
Let the music play.
Click to Play Pherowshuz Feat. M.I & Ice Prince – Korrect [Choc City Remix]
[audio:https://www.bellanaija.com/wp-content/uploads/2010/10/04-Korrect-Choc-City-Boys-Remix-Ft.mp3]
Click to Play Pherowshuz Feat. Terry Tha Rapman & Maytronomy – Korrect [Boys Are Not Smiling Remix]
[audio:https://www.bellanaija.com/wp-content/uploads/2010/10/05-Korrect-Boys-Are-Not-Smilin-Rem.mp3]
Album Tracklisting
1. No be small tin (Intro) (produced by Tommy Shields for Illtouch Productions)
2. Listen up ft double Ojay (produced by Pherowshuz & Tommy Shields for Illtouch Productions)
3. Korrect (produced by Tommy Shields for Illtouch Productions)
4. Gbele ft 9ice (produced by Pherowshuz & Tommy Shields for Illtouch Productions)
5. Shots in the air (produced by Pherowshuz & Tommy Shields for Illtouch Productions)
6. As a chairman (produced by Tommy Shields for Illtouch Productions)
7. Rock u ft Solah (produced by Tommy Shields for Illtouch Productions)
8. Wat a feelin (produced by Pherowshuz & Tommy Shields for Illtouch Productions)
9. We no be novice (produced by Pherowshuz & Tommy Shields for Illtouch Productions)
10. Nobody knows (produced by Pherowshuz & Tommy Shields for Illtouch Productions)
11. Metronome (produced by Pherowshuz for Illtouch Productions)
12. Let's talk (Vasilam) ft Romeo (produced by Pherowshuz for Illtouch Productions)
13. I grind ft O.D (produced by Was Beats)
14. Rhymes tight Pt. 2 (produced by Pherowshuz for Illtouch Productions)
15. God dey (produced by Tommy Shields for Illtouch Productions)
16. Make una clap (produced by Pherowshuz & Tommy Shields for Illtouch Productions)
17. Up and away I go ft Geezee (produced by Sazzy & Pherowshuz)
18. Where diju go ft Eve, Shojay (produced by Tommy Shields for Illtouch Productions)
19. Trouble dey ft Maestro, 5ive, Gransun (produced by Pherowshuz for Illtouch Productions)
20. Korrect rmx ft M.I, Ice Prince, Terry Tha Rapman (produced by M.I & Illtouch)
Record Label: IllTouch Productions