We can never stop believing in love.
In the world we live in, it is so easy to become jaded. However, there is something about true love that is so pure, so beautiful and always so inspiring.
BN Our Wedding Story is our cherished wedding feature and it's all about celebrating love and the blessed institution that is marriage.
Riyike Johnson and Tolu Ariyo celebrated their wedding in August 2010. Their love story is so beautiful and their wedding was a joyous and festive occasion. We absolutely adore the blessed simplicity of their love story and the timeless elegance of their wedding.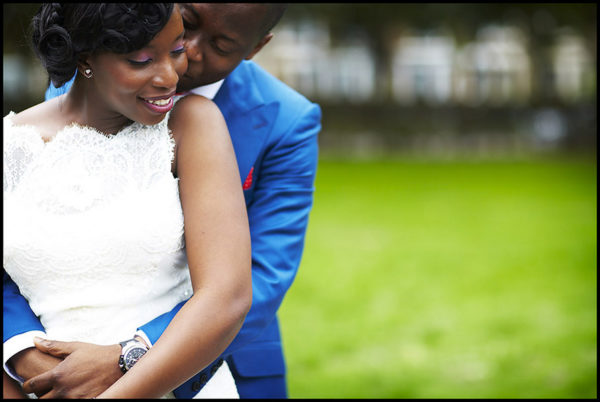 ___________________________________________________________________________________________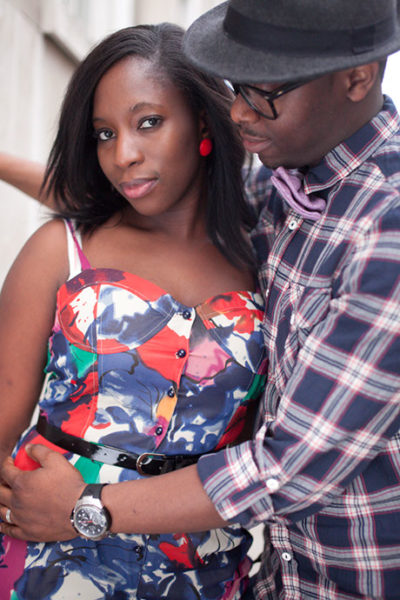 How Riyike & Tolu Met
Riyike & Tolu's families have been long-time family friends and no it is not what you are thinking! It was not a family 'hookup'. Instead, Riyike & Tolu who had been childhood friends all those years ago 'met' at the RCCG Festival of Life in London a few years ago. They kept in touch, became friends, grew closer together and their friendship blossomed into a loving relationship which led them to the altar.
__________________________________________________________________________________________
The Proposal
by Riyike
It was the day of my works' annual Christmas party and we were due to go there later that evening on 11th of December 2009 but Tolu was insisting that we go to dinner first – I couldn't understand that for two reasons – firstly we were running late for the Christmas party and secondly there was a 3 course meal waiting for us at the party. I decided to go along with it anyway because he had been raving about this amazing restaurant in Canary Wharf – Collin Brown.
We had a very lovely meal and then it was time to leave for the Christmas party, when the waiter came holding a dish and said he had a special on the house from the chef, I kindly told the waiter that we had just finished our meal and all we needed to do was pay our bill and leave. He insisted (and so did Tolu!) and said it was a new menu, after much persistence he left to get some plates and cutlery to serve 'the dish' when Tolu got on his knees and the rest is history!
___________________________________________________________________________________________
The Wedding
Date: 27th August 2010
Venues:
Wedding Ceremony – St Mary's Church, Stoke Newington Church Street, London
Reception – The Decorium, Wood Green, London
Colours: Red and Gold
Wedding Dress: Pronovias
Photography: Jide Alakija for Alakija & Co Photography – http://alakija.com/blog/
**
Breathtaking and simply stunning are words that would have crossed Tolu's mind as his bride, Riyike joined him at the altar. For her special day, Riyike was dressed in a stunning lace bridal gown. Her delicate lace dress had an elegant bateau neckline and a beautiful chapel length train. Riyike's ornately styled hair was swept up and accessorized with a crystal hairpiece while her ruby and diamond earrings added a touch of colour to her beautiful bridal look. The groom, Tolu was dapper in his bespoke 2-piece blue suit complemented with a white shirt, red tie and pocket square.
In the presence of their family and friends, Tolu and Riyike joyously said their vows and were pronounced husband and wife. Their reception was filled with romance, joy and laughter. They danced and enjoyed the experience along with their loved ones. Such an absolutely beautiful wedding!
BN wishes Riyike and Tolu a blessed life together. May each day be filled with love, laughter and God's blessings.
**