It's almost a week after 'Lynxxx' debut album launch party and I'm still excited. Personally, I always find it very inspiring to see someone's dream move from its foundation to completion. That is what I witnessed last weekend. I saw my cousin, 'Lynxxx' aka Chukie Edozien, move from saying "I want to go into music" to giving an ovation worthy performance to a live audience who couldn't seem to get enough.
This is probably my only claim to fame but it is one I am content to live with. I am sure Lynxxx would prefer if someone who wasn't related to him wrote about his album launch but somehow I think this is a fitting tribute to him. I saw first hand how much hard work he put in to get to where he is today. I saw the late nights, I saw him hustle to raise the funds, I felt his frustration when things weren't moving as fast as he wanted and I witnessed his profound humility when all things finally worked together for good.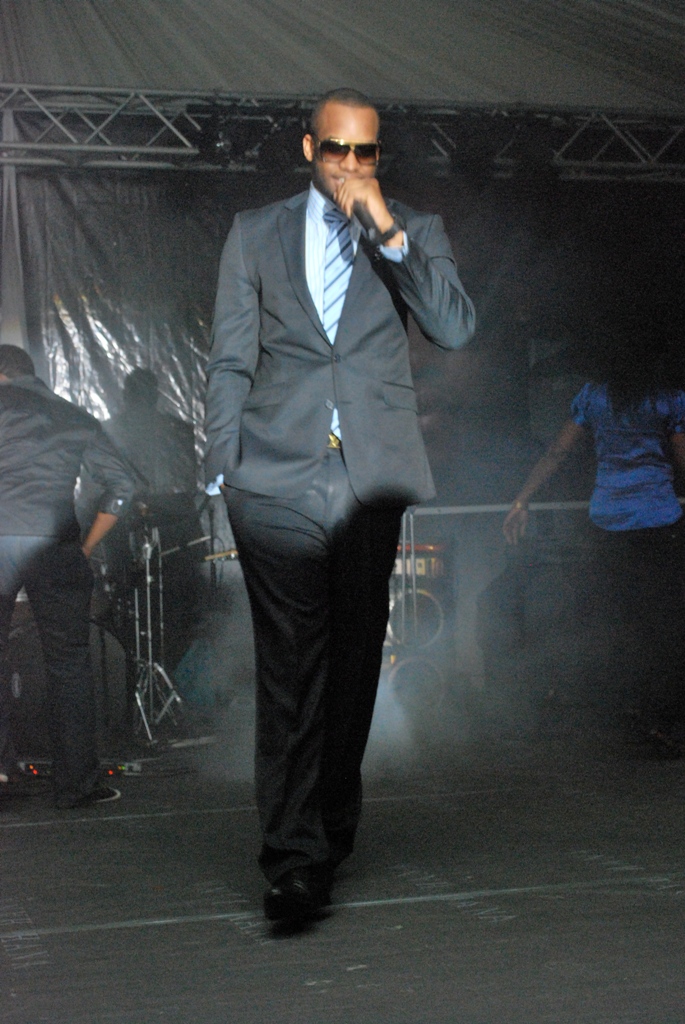 I will go out on a limb here and say that this was one of the best, if not the best, launch parties we have ever experienced this side of the country. I am sure everyone who attended will agree. There were well over 400 guests present, more than I have seen at most launch parties and for a Sunday night, that's very commendable. The red carpet was oozing with established Nigerian artists and celebrities who came to show their support. MI, Show Dem Camp, Naeto C, Tiwa Savage, ChyDyma, Mo'Cheddah, Banky W, Wizkid, Wana Udobang, Toolz, Tiwa Works, Adaure, Waje, Dipo, Genevive Nnaji, Yvonne 'Vixen' Ekwere were just a few of the celebrities who turned up. What was also special was Lynxxx's family's presence. His mother and father, Chief John and Vicky Edozien looked on lovingly from the crowd and were joined by his sisters, uncles, aunties and cousins.
Ikon and Lynxxx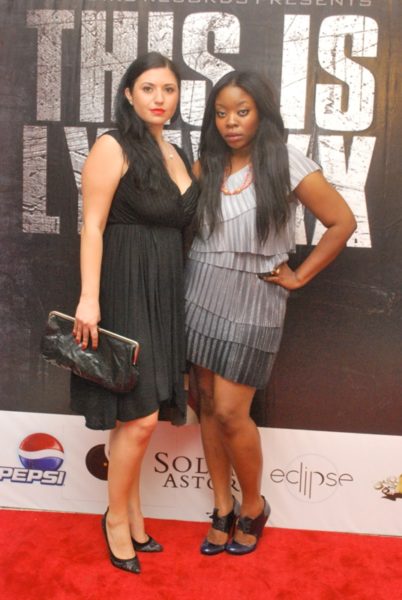 Loretta Edozien
Jennifer Edozien
Toolz and Tiwa Savage
Munachi and Waje
Latasha Nwugbe
Toju Foyeh and Guest
MI and Guests
As the 'Parade Changer,' Lynxxx, wasn't content with having the 'normal' album listening party, he changed the game and went all out. The album launch was held at the Federal Place Hotel on Sunday 19th December. With the stage set, audience seated and Pepsi, Lynxxx's new flagship endorser, providing the drinks, the ambience in the hall suggested that guests were in for an unforgettable night and Lynxxx did not disappoint! 
Before the man of the moment himself got on the stage, several artists came out to perform. Chukky P, Rilwan and Show Dem Camp who performed their smash hit "Dreamer" with MI, kept it strictly hip-hop while Dipo and the ladies Waje and Efya made the crowd sway gently from side to side with 'mellow' R&B tunes. When Lynxxx did finally get on stage, his audience was ready and willing to receive him. His performances showed the versatility of his album and his overall strength as a performer from funky house songs like "International" to club bangers like "Good Luvin'" with Wizkid and "Change Ur Parade" to baby making music like "Alabukun" with Banky W and the hip-hop styled boy meets girl song "Mixed Signals" with Efya. There is no doubt that the This is Lynxxx album will be a definite hit. BellaNaija.com will be bringing you an album review soon but personally I already love "Ice Cream Factory", "Alabukun", "PING!!!" and "Mixed Signals". I nearly screamed my head off as Banky W and Lynxxx performed on stage. In fact Lynxxx's manager had to come over and remind me that Lynxxx was my cousin, so I should keep the groupie love to a minimum but I just couldn't help it. 
Dipo and Lynxxx
Waje Performing
Efya
Lynxxx Performing with Show Dem Camp
Vixen and Jide Asumah
Wiz Kid
In all, it was a fantastic night with first class performances from all present. We have our eyes on Lynxxx in 2011 and somehow, we at BellaNaija.com really believe that there is much more to come from the talented young artist and performer and we are excited to see what he does next.
Grab your copy of This is Lynxxx now and tell us what you think!