Avant-Garde accessories and clothing designer, Anita Quansah is taking her eponymous label, Anita Quansah London to new heights in 2011.
We are only a few weeks into January and the designer has already released a new collection and been featured in two stunning editorials for UK-based Pride Magazine and French fashion publication, Fashizblack.
Check out all the eye candy below!
Anita Quansah London – Spring/Summer 2011 Collection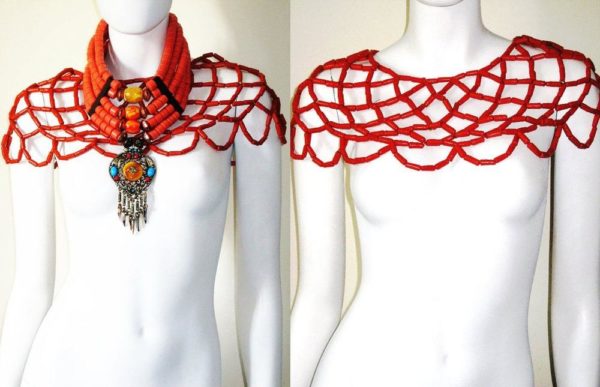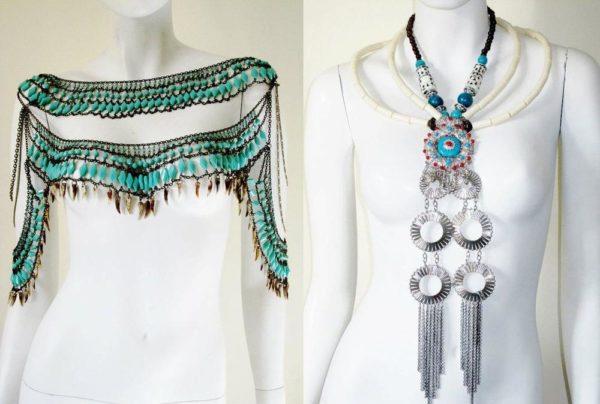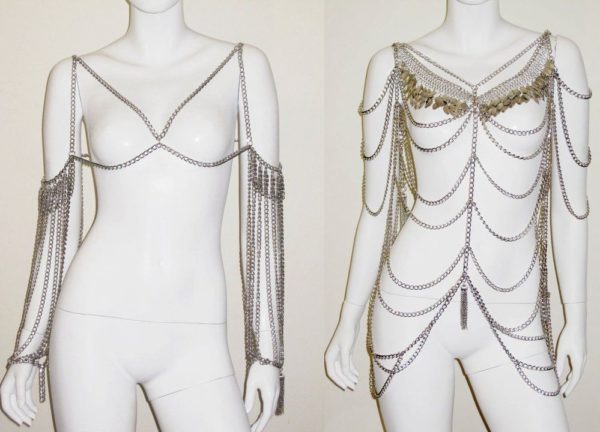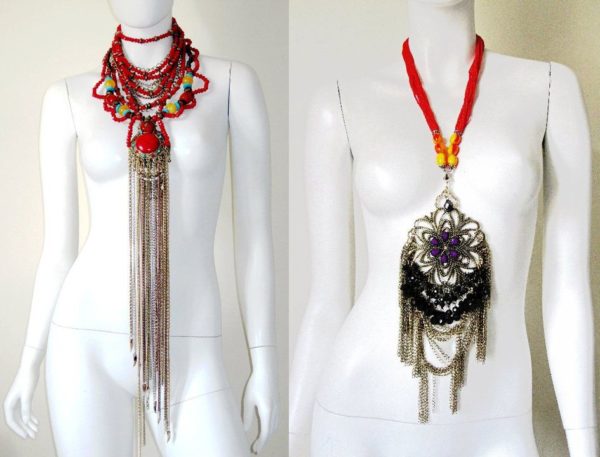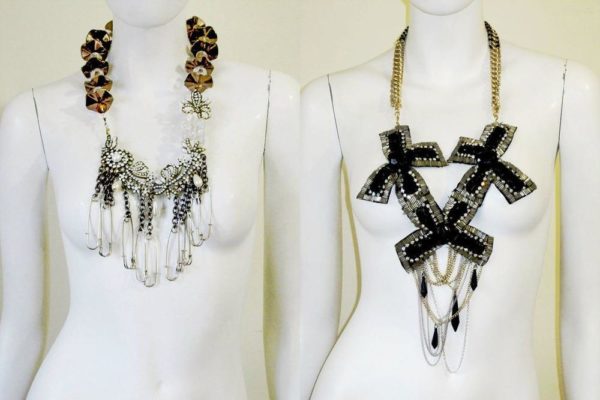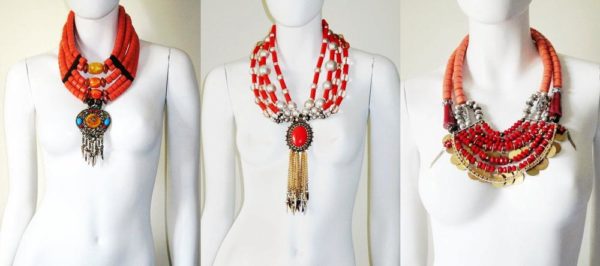 Anita Quansah London – Moodboards for Spring/Summer 2011 Collection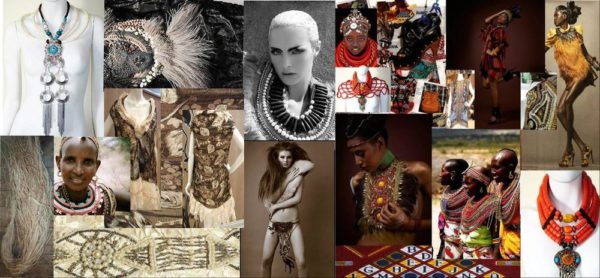 Anita Quansah London in the January/February 2011 Issue of Fashizblack
The issue features celebrity sisters – Vanessa & Angela Simmons – visit http://www.fashizblack.com/en/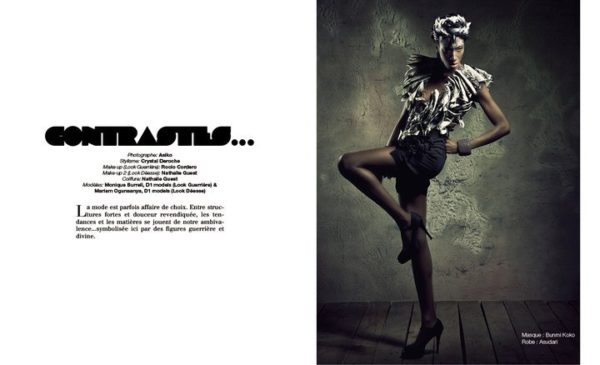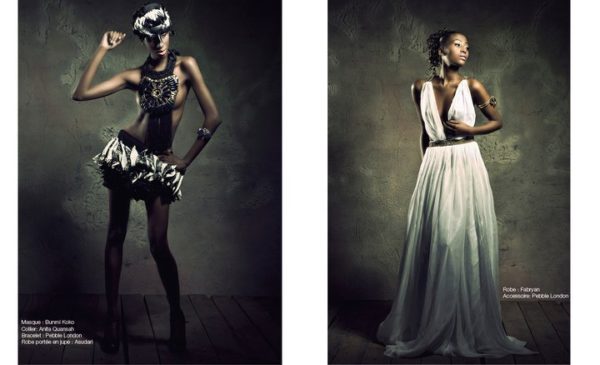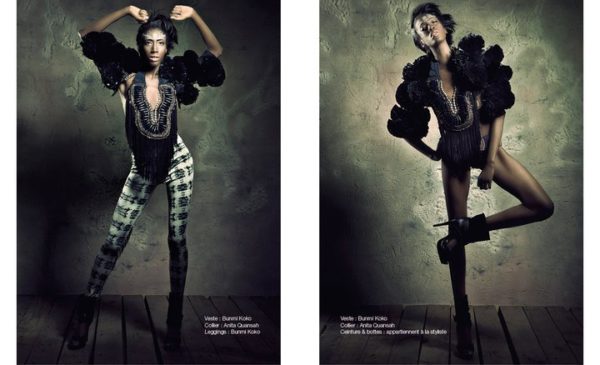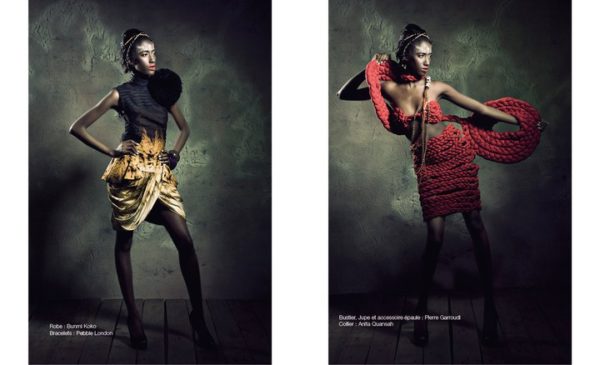 Anita Quansah London in the January/February 2011 Issue of Pride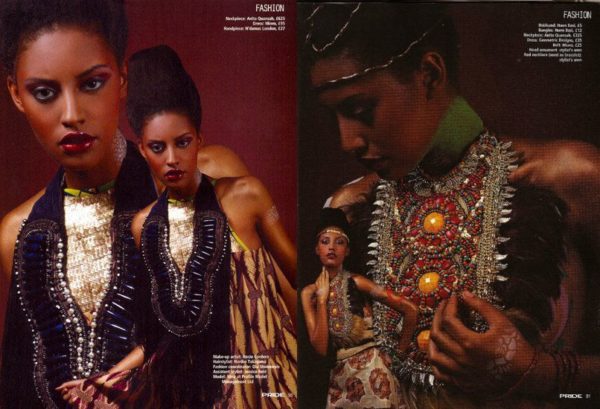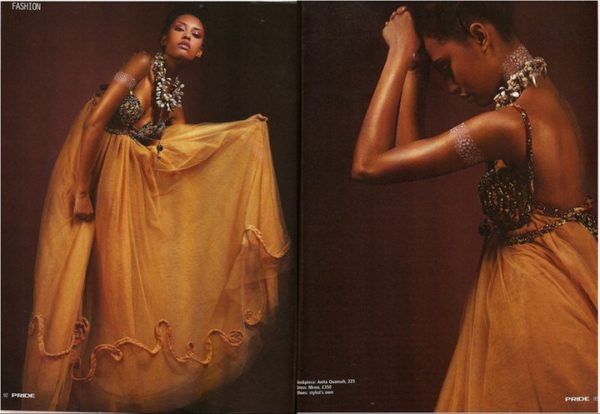 Credits for Fashizblack
Photographer:Asiko
Stylist: Crystal Deroche
MUA 1 (warrior look): Rocio Cordero
MUA 2(Goddess look): Nathalie Guest
Model 1 (Warrior look): Monique @ D1
Model 2 (Goddess look): Mariam @ D1
Clothing: Bunmi Koko
Credits for Pride
Model: Nina at Profile Model Management
Dress: NKWO
Neck piece: Anita Quansah
Stylist: Crystal Deroche
Photographer: Marie Absolom
Hair Stylist: Noriko Takayama
Make up: Rocio Cordero
Assistant Stylist: Jessica Reid
Fashion Coordinator: Ola Shobowale
Fashion Editor: Shevelle Rhule