After a long buildup and several singles including current hit "Share My Blessings" featuring Asa and the smash hit from 2010 – "10/10"; Naeto C is finally releasing his album "Super C Season". The album cover has been revealed and now we know when the album will be hitting stores.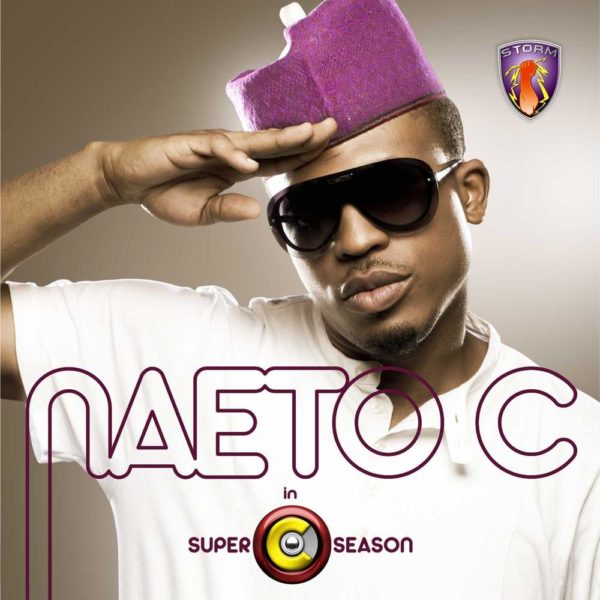 Here is the statement from Naeto's label – Storm 360:
As we enter Valentine and the month of February it seems only apt that in this season of goodwill we also enter Super C Season. When we refer to Naeto C as Super C we refer to the innate capacity of all people to overcome their own limitations and to aspire and achieve, to soar for the heights, and in doing this and celebrating Naeto we celebrate the strength, vitality, talent, resolve and humanity of his primary consituency, the Nigerian and African Youth, many of you are SuperHeroes and have to be that to survive and thrive in our environment so claim it as your own we recognise you and Naeto C salutes you.

Super C comes bearing gifts of music and motivation and wants to share his blessings with his fans, family, friends and public, its that time, its his time, its Super C Season. The album will be released before worldwide on Feb 7th 2011 and digitally on Feb 5th 2011 so be prepared and look out for it everywhere. Its that time to embrace your inner superhero and to soar for the heights as you do so we hope this album will be part of the soundtrack to your life and will keep you motivated, dancing, will nourish your mind, body and soul.
In case you missed it, check out the back cover and tracklisting for "Super C Season"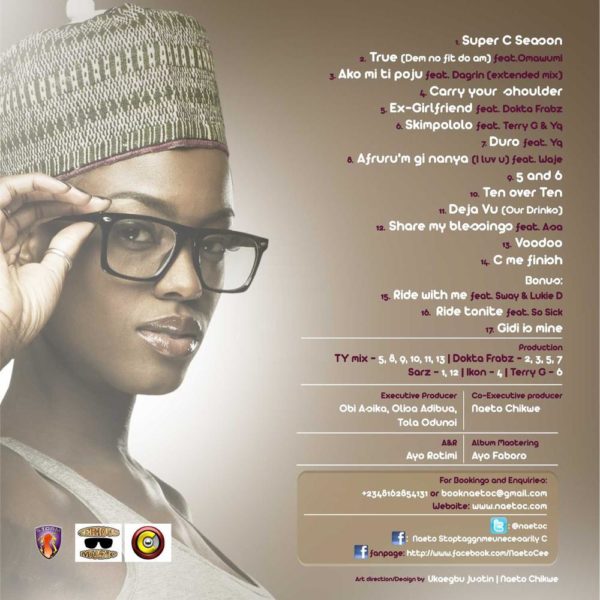 ___________________________________________________________________________________________
BN Bytes
Little nuggets of news specially whipped up by the BellaNaija Team.