Danielle and Chantelle Dwomoh-Piper (popularly referred to as the DPiperTwins) are 23 year old twin fashion models and fashion designers born to a Ghanaian father and Caribbean mother. Although born in New York, they were raised in their fatherland, Ghana for nine years.
The DPiperTwins grew up in a fashion conscious home, with previous generations who knew how to work the sewing machine: "Our mother would always buy fabric and create our uniforms and customize them and we paid attention to how particular she was about what we wore. From watching her, we developed a love for it." says the twins in an interview for JONESMAG.com
This love, propelled Danielle and Chantelle to pursue fashion relatively young. They attended the High School of Fashion Industries (HSFI) and continued their education at the Fashion Institute of Technology where they achieved their Bachelors degree.
Highlighted as ones to watch by JONESMAG.com, Danielle has had editorials in Women's Wear Daily, Fashion Manuscript, and Textile World. She has also worked alongside a number of notable fashion designers including couture designer Maggie Norris and Marchesa's own Keren Craig and Georgina Chapman. Chantelle has worked in the accessories showrooms of Diane Von Furstenberg, Sevens for All Mankind, and Juicy Couture.
In February 2010, a year after obtaining their Bachelors degree , they debut their Fashion and  Jewellery Line – Kastle Designs and  Treasure Chest at  New York Fashion Week.
"Inspired by many different cultures, shapes , architecture pictures and just our own ideas of what we feel society would love" , The  Kastle Design collection consists of eye-catching cocktail and evening dresses, incorporating fabrics such as, chiffon, silk charmeuse, satin and prints. In addition, they embed elements like  beading and embroidery. The Treasure Chest jewellery collection consists of handmade unique, fun and fresh, beaded creations, incorporating lavish gemstones, sand stones, cultured pearls, and crystals.
They have appeared on a number of major television shows such as the Rachael Ray Show, NBC's the Today Show, and an MTV commercial for Snickers. They have also graced the front cover of League Magazine, David & Young Magazine & Caribbean Life Newspaper. America's Next Top Model Cycle 9 contestant,  Bianca Golden was spotted in a dress by these lovely ladies. Kastle Designs has also been seen in the CW Network's  hit show "Gossip Girl" and has been featured in Vogue Japan.
Model/Actress RoseMarie Reyes in Treasure Chest Jewellery:

America's Next Top Model  Cycle 4 winner Naima Mora in Treasure Chest & Kastle Designs: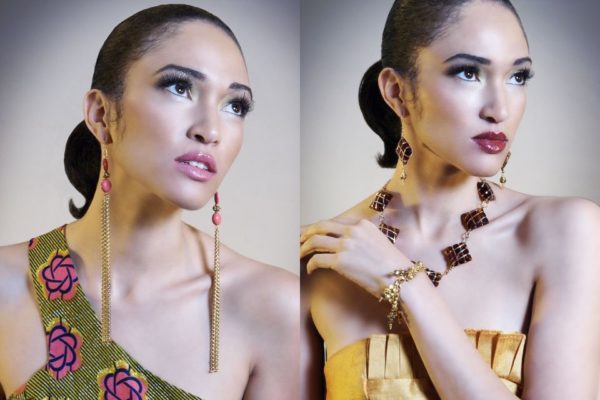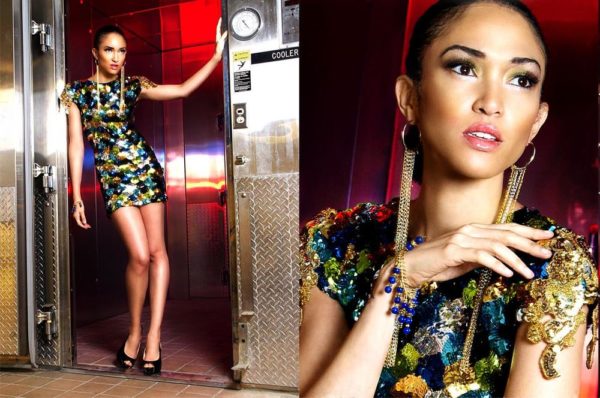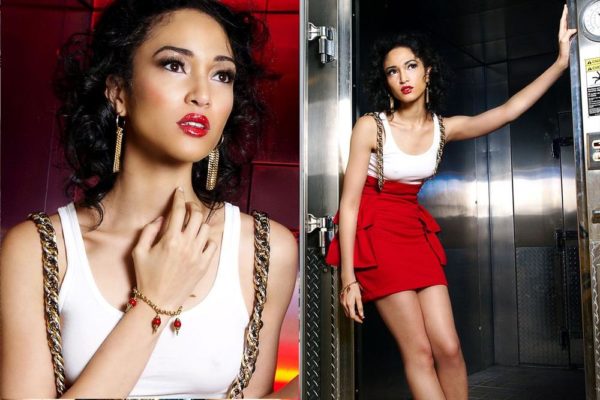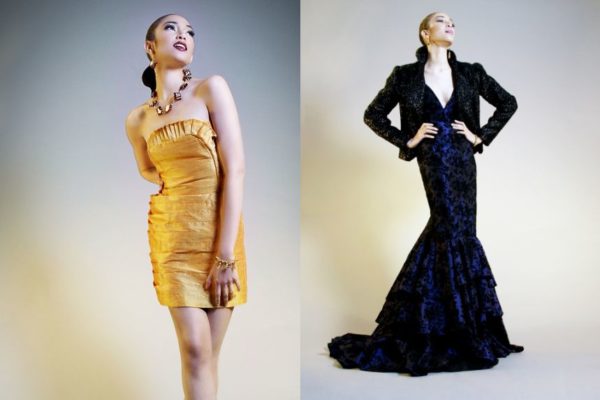 View Jewellery from Treasure Chest:
Kastle Designs:
Contact DPiperTwins:
[email protected]
Kastledesignsandtreasurechest.com
facebook.com/dpipertwins
http://dpipertwins.blogspot.com/
twitter.com/dpipertwins