Two years after its debut, the third edition of the annual Global Initiatives Symposium in Taiwan is here again to discuss and proffer solutions to myriads of tricky issues brought about by technological development in our fast-paced world. After two decades of evolution, the Internet is presently undergoing a transitional phase where new demands continue to raise new concerns. Facing the challenges to adjust to this increasing power, people from different national backgrounds will have their individual viewpoints. Therefore, here's an opportunity for students, both undergraduate and graduate, to put down their opinions and seize the chance to discuss them with students from other countries by submitting an essay!
Here are the conference details:
Host: National Taiwan University, GIS Host Team
Date: July 11th-15th, 2011
Venue: National Taiwan University, Taipei, Taiwan
Participants: 80 students will be selected through an essay competition. Applicants must be undergraduate or graduate students, and must not be born prior to 1977.
Topic and Subtopics:
Topic: What is the Catch Catching at Web?
The three subtopics are:
• Killer Apps and the Soft Power of Nations
• Who Controls the Internet?
• Individual Agency on the Internet
Official Language: English will be used during the conference as the official language.
Application Deadline: All the Applications must be submitted via the official website. Applicants' essays must be uploaded by March 4th, 2011 to be eligible for the competition.
Announcement of Results: Qualified participants will be notified via e-mail in early April of 2011.
Covered Expenses: Accommodation and meal expenses are covered by the organizers. Additionally, subsidy of flight tickets is offered to international students according to the location of their university.
Grants: To be announced
For more information visit here and here.
Good luck with your application!
____________________________________________________________________________________________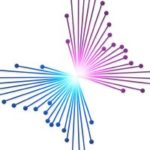 About GIS Taiwan
GIS Taiwan is an initiative by students studying in National Taiwan University, the most privileged university in Taiwan, to reciprocate the society which has offered incalculable amount of resources to cultivate leaders of the next generation.
Taiwan possesses great energy in academic and corporate innovation. This development in information technologies, medical sciences and industrial designing has considerable influence on the international community. These advantages have prompted an awareness to improve the welfare of the global village.
It is their belief that through an international conference, an opportunity can be offered to university students alike to gather innovative ideas in the land of Taiwan. And through exchanges and discussions, pragmatic experiences can be acquired, and effective solutions can be generated to address current issues in a feasible manner.
Global Initiatives Symposium (GIS) aims to provide a platform for future leaders to ignite the creativity of the participants and to initiate possibilities of a better world.