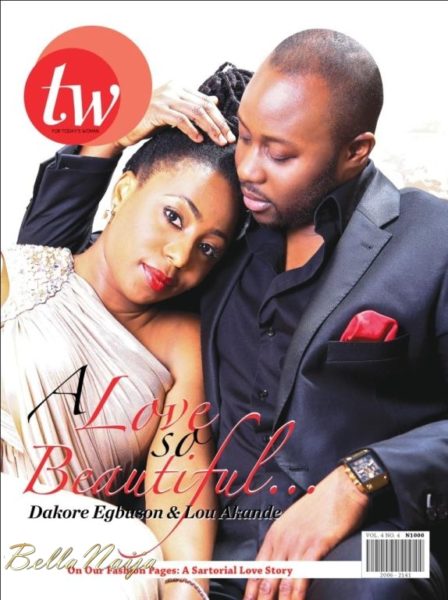 They did it! Dakore Egbuson and Lou Akande finally jumped the broom, becoming husband and wife on the 16th of January 2011. You've seen the gorgeous wedding dress, oohed and aahed over the glowing bride, chatted about the fashionable guests and congratulated the beaming groom. Now it is time to get to the "heart" of their story, and TW Magazine has the exclusive interview. Find out how a chance meeting led to one of the most talked about weddings in Lagos. Lou and Dakore open up about their relationship—their past, their present, and their very bright future. Here is an excerpt:
"Neither Dakore nor Lou shies away from the fact that to make their relationship work, they have each had to make sacrifices. "You have to thank God again that you're lucky enough to find someone that you feel that passionately about. We were lucky enough to find each other and it just works," Lou says, frankly. And they definitely work at making sure that their relationship thrives. "We talk about things, we read books—psychology, religion—and try to make sure we are on the same page all the time."
This very special February edition of TW Magazine, appropriately themed, "The Way Love Is" also features a charming fashion spread following the course of a romance—from, 'boy meets girl' to 'happily ever after'.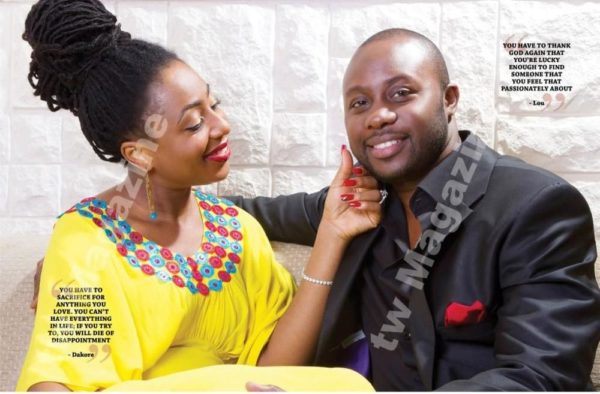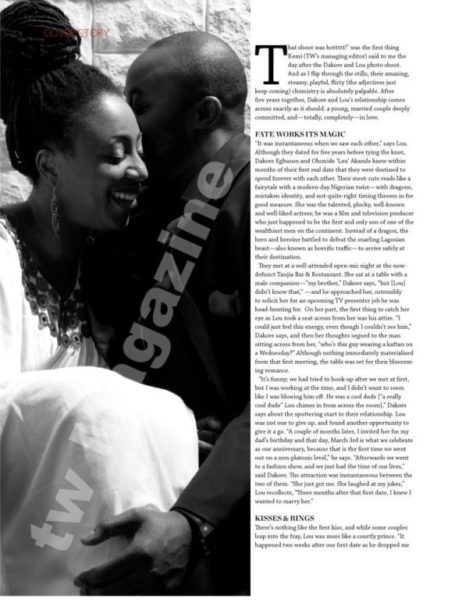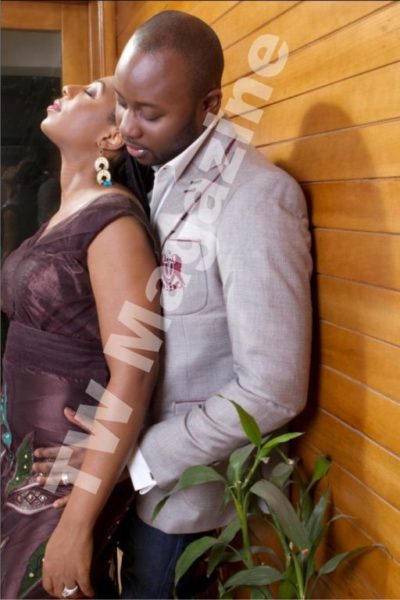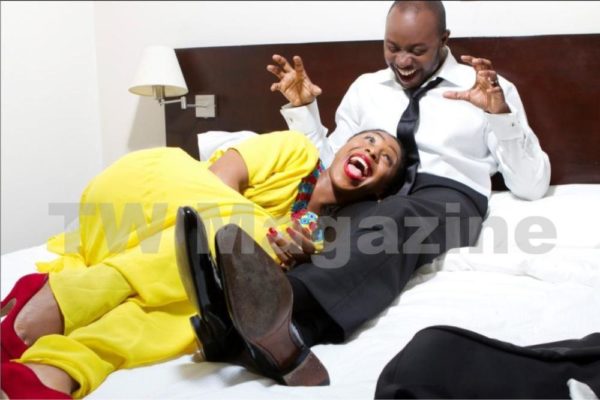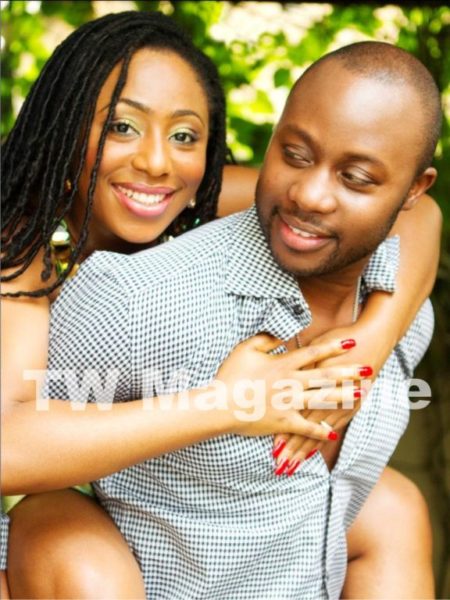 Credits
Photography: Isaac Emokpae
Make-up: Rachel @ MUD Cosmetics
Hair: Emmanuel @ Bobby's Signature
Styling: Tayo Shonekan
Story by: Tolu Orekoya