At the beginning of the year, we promised you new and exciting features, in keeping with our promise allow us to introduce to you Bella Naija's Brand New Feature: The BN Book Review!
What is the BN Book Review about?
The BN Book review will be a monthly feature, were one member from our panel of reviewers, presents a review of a book published by an African author. It promises to be an exciting, honest and open review about key aspects of the book: the characters, type of narrative, plot lines, etc.
Why a BN Book Review Section?
The Nigerian/African literary scene is on the move. Over the years the rest of the world has been captivated by Nigerian and African literary heavy weights – Wole Soyinka, Chinua Achebe, Helon Habila, Chiamanda Adichie, to mention just a few. These authors have shown the world how the African narrative can be both exquisite and deeply captivating. Even now, we have a younger generation of writers, including Adaobi Nwaubani, Tolu Ogunlesi, Pelu Awofeso and Chibundu Onuzo who are constantly pushing the frontiers of the African literary experience.
The aim of the BN Book Review section is not only to create an avenue which showcases and appreciates our home-grown talent, but it also aims to get us, Africans, excited about reading again. Let's extend the #buynigerian philosophy across fashion and into literature. Reading isn't reserved for a selected few, but it is something that can be enjoyed by everyone. Our home grown talent is producing a wide range of books with exciting characters, interesting plot lines and varied ways of exploring key issues which affect us all. We hope that this Book review section will tap into the heart of African literature and encourage a literary revolution there by creating a space where we can come together and discuss all things African!
Meet our Reviewers!
As part of the Book Review section, we have selected a team of book reviewers, who are within the undercurrents of the African literature explosion. With a variety of literary and professional backgrounds, we are positive that each reviewer will bring an interesting and exciting view point to each book. We present to you the BN Book Review team:
Wana Udobang – The Big Voice of Radio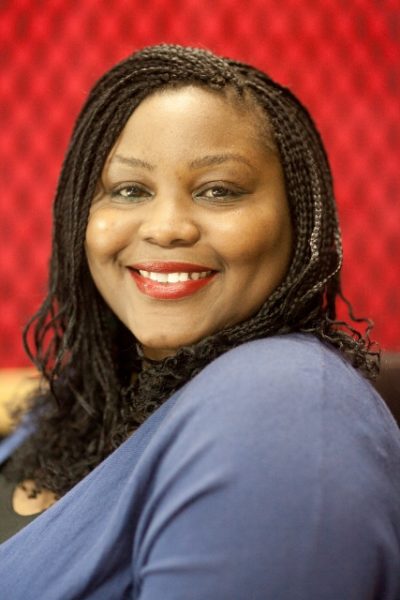 An obsessive lover of all things Art and Culture, Wana works as a radio presenter on Inspiration FM and as a freelance writer. She contributes for 234Next, rants in Elan, and does restaurant reviews for FAB. She is also a regular contributor for yours truly, BellaNaija.com. She participated in the 2010 Farafina creative writers workshop, currently moderates the Farafina Book Review, a monthly event held at Terra Kulture, and performs poetry and spoken word whenever she finds the time.
She is currently working on a collection of short fiction, a few plays and more things too many to mention. Wana runs Guerilla Basement Productions, a production and content provision company. You can check out her website www.guerillabasement.com which is dedicated to her love for all things Art and Culture.
_____________________________________________________________________________________________________________
Nkechi Eze – The Prolific Reader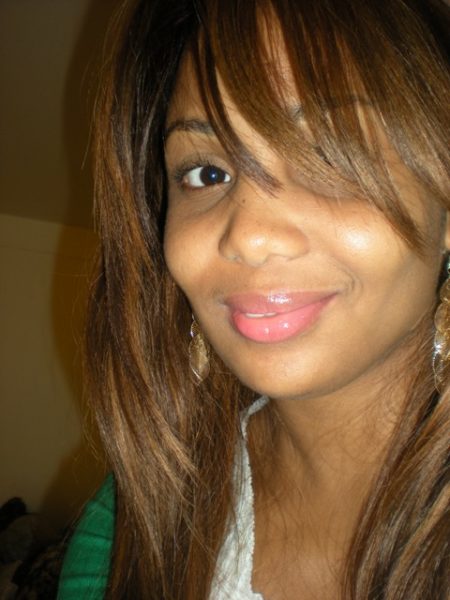 Nkechi is a third-year student of Modern Culture and Media at Brown University in Providence, Rhode Island. At the age of 5, while being interviewed by Mrs Ali, the headmistress of Grange Primary School, Nkechi said her hobbies were "reading and writing." A few decades later, these hobbies have not changed.
While most children got told off by their parents for talking too loudly, Nkechi's main crime was reading newspapers during meals. Once, during Christmas holiday from junior school, she spent less than a day reading 'Rivethead: Tales from the Assembly Line' by Ben Hamper, a book she had found while rummaging through her sister's handbag. This was no mean feat, as the book was part of her sister's compulsory reading for university. Nkechi believes every one has a story to tell, and hopes to work in broadcast journalism or as an actor in the future, where she will either tell people's stories herself or embody their experiences as characters on stage. Right now when Nkechi isn't reading or writing for school or leisure, she takes pictures with her Nikon D5000 and acts in several theatre productions. Nkechi also works for a library… any surprise there?
Nkechi wrote the first ever book review on BN. See her review of "Onaedo – The Blacksmith's Daughter" by Ngozi Achebe.
_______________________________________________________________________________________________________________________
Myne Whitman – The Published Writer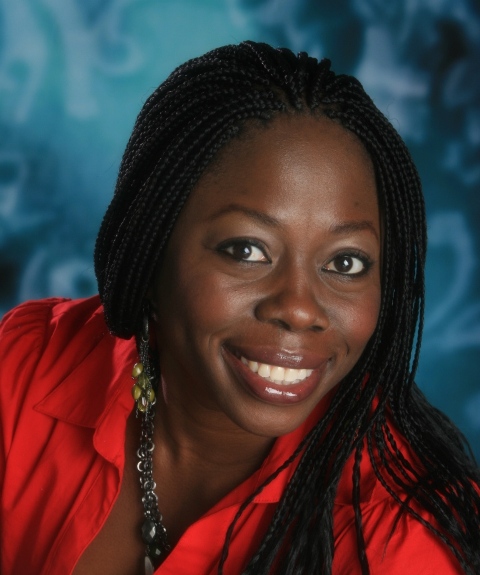 Myne Whitman is a pen name. This author of romantic fiction set in Nigeria was born and raised in Enugu, where she spent most of her time – when not studying – reading and daydreaming or climbing trees and playing with the boys. She now has a Master's degree in Public Health Research, but has chosen her childhood dream of spinning stories. After a few years in Edinburgh, Scotland, she lives with her husband in Seattle, USA. She writes and blogs full-time, and also volunteers as an ESL tutor for a local charity. Myne loves Seattle in the summer, but during the drizzling winter rains, she dreams of long, hot Nigerian days and the red palm oil of Banga Soup. A self-confessed adrenaline junkie, she loves theme park rides and recalls her reverse bungee jump with a nostalgic smile.
After her experience of successfully publishing her first novel through her blog, Myne is passionate about using the internet and social media to promote reading and the book industry in Nigeria. To this end, she facilitated the "Social Media and the Book Publishing Industry" session for the Publishers' Forum at the Garden City Literary Festival, Port Harcourt in December 2010. She's also the founder and managing editor of NaijaStories.com, a networking site for those that read, write, and publish Nigerian literature and fiction.
__________________________________________________________________________________________________________________________________
Chiedu Ifeozo – Poetic IT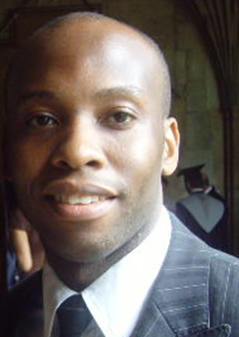 Chiedu currently works as a technical services manager at an IT firm in Lagos and devotes his spare time to his other true passion -poetry. He graduated with a Master's degree in Electronics Engineering from the University of Surrey, and attended Kings College, Lagos for his secondary school education. He is a self-confessed gadget geek who also collects vintage classic devices. He has a self-published collection of poems, titled "Thoughts on a page". A techie by day and a writer at night, he may not have a trained eye for the linguistic details, but his thoughts and opinions are more akin to a regular member of the reading public.
"PDFs, or real books? Give me both; PDFs for the road, and real books for the home. Indeed, video never killed the radio star"- Chiedu Ifeozo.
______________________________________________________________________________________________________________________________________
Glory Edozien – The Romantic Daydreamer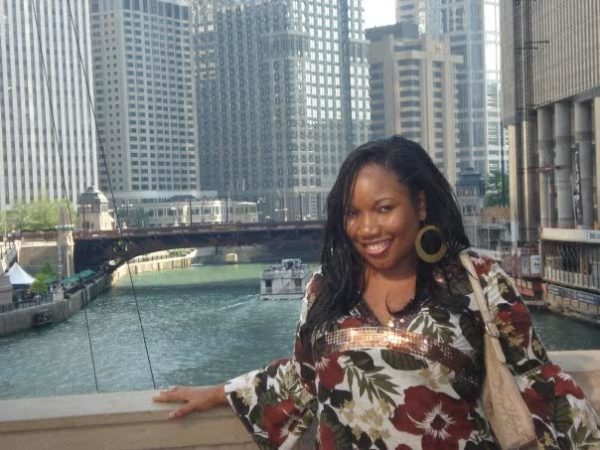 Glory needs no introduction to the BN circuit. She is the Features Editor for Bella Naija and is responsible for churning out a series of thought-provoking articles on a variety of subjects, from relationships, politics and inspiration material, either written by herself or a team of fantastic writers which she coordinates. Aside from publication on Bella Naija, Glory's work has been featured in Fab magazine, Elan and Naija Times.
A master of two trades, Glory holds a PhD in Real Estate and Planning and is employed by one of Africa's foremost climate change and environmental management companies, where she is responsible for developing a series of environmental management and emission reduction projects across Sub-Saharan Africa. A self-confessed food addict and day dreamer, Glory hopes to one day write her bestselling book while sitting on the veranda of an exquisite Roman hotel sampling the best of Italian cuisine and to be a major contributor to Nigerian Environmental Policy. She is currently working on a series of plays, short stories and opening her own content management company.
____________________________________________________________________________________________________________________________________
The First BN Book Review!
Not only are we absolutely thrilled to present to you our Book Review Panel, we are also excited to present our first book for review. "The Secret Life of Baba Segi's Wives" by Lola Shoneyin which will be published on Bellanaija.com this month. To get us started BellaNaija.com, in conjunction with Cassava Republic, will be giving out 2 books to the first two people who answer these questions correctly:
1. Lola Shoneyin is the author of "The Secret Lives of Baba Segi's wives. Aside from being a writer, she is also a teacher. What subjects does she teach?
2. In what Nigerian City is Cassava Republic based and what type of books do they publish?
Send your name, address and telephone number along with the answers to the above questions to [email protected]. Please Make sure the subject of your email is BN BOOK REVIEW COMPETITION. Only successful entrants will be contacted. Winners MUST be able to pick up their prize (or arrange for their prize to be collected on their behalf) from Bella Naija office in Lagos. Employees of BainStone & Bella Naija and Cassava Republic may not apply.
___________________________________________________________________________________________
We encourage you to read the book and in two weeks – 21st February 2011, we will publish a review on BN while you can share your review and feedback on the book too via the comments box.