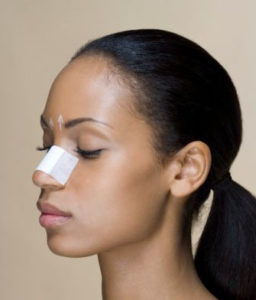 Who doesn't want to be beautiful? The face of Halle Berry and the body of Beyonce matched with the all round charm and charisma of Michelle Obama! Every woman wants heads to turn and remain fixed on her as soon as she enters the room, the trail of her foot steps keeping men entertained for hours.
Sadly, despite our individual versions of beauty, not all of us are satisfied with our God given features. Short people want to be taller, fat people want to be slimmer, some girls want to be lighter and most of us want to be 'endowed' in one way or the other. Thankfully, there are conventionally acceptable ways available to enhance our features every now and again. The right shade of foundation and make-up can cover unsightly spots and make us look like mini goddesses, regular trips to the gym can take that 48 inch waist down to 28, and the right kind of hair style can turn many women into beauty queens over night.
However, not every one is satisfied with these easily available methods. For some, some form of surgical procedure is necessary. A nose job here, a little nip and tuck there and "abrakadabra' the metamorphosis is complete.
Unfortunately not all of these procedures have happy endings. There are various stories of botched surgical operations done by half baked doctors, complications from the surgery and in extreme cases the untimely demise of patients. Recently, the surgical and beauty enhancement world was thrown into shock when the story of the young lady of Nigerian decent, who sadly passed away after complications from an alleged illegal buttocks enhancement surgery, was released in the media.
According to various media outlets, the young lady (about 20 years old) suffered chest pains after receiving silicone jabs to increase the curve of her buttocks and later died in hospital. The sad story has promoted many people to speak out against plastic surgery and its impact on the younger generation.
I discussed this with a few of my friends and we all agreed that it is time for us to begin to reevaluate why plastic surgery is becoming a necessary option for so many, before unfortunate stories like the one above become rife. So, what do you think is responsible for the rise in plastic surgery procedures? Are we taking unnecessary risks with our lives or is the above case, just an unfortunate isolated incidence? Are there safer, less invasive ways of achieving desired results? Should more efforts be made to make public, safer routes and procedures (i.e. accredited doctors and procedures) readily available? Or should women just be satisfied with the body they are given and work within its confines? Should we learn to appreciate every curve, flat, bulging or otherwise?
What do you think? Let's discuss!
Photo Credit: Shutter Stock