It's great to know that there is a lot of African Fashion out there, and infiltrating the world-wide-web. I love fishing out the stylish items made by our African designers- It is one of my finest hobbies.
BN Style Finds is an extension of this hobby as I get to share my finds with you fabulous BN readers.
This editions theme is BE Bold! It's colour, its playful cuts and vibrant prints to add some va-va-voom into your wardrobe.
Check on it!
I Love! Love! Love! this multi-coloured skirt from Virgos Lounge and the print adds to its charm. The belt, will nicely cinch the waist, and you can ditch the accompanying belt for one in a solid colour. BE Bold and pair it with a top in one of the colours represented in the skirt.
Purchase here for £19.99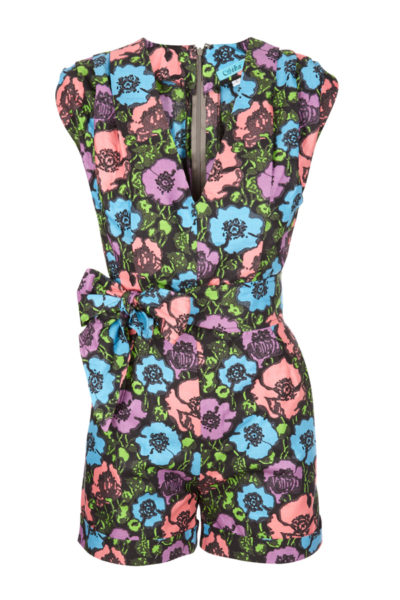 Playsuits are still very much in! They are fun to wear. I find this one by Sika Designs in a fun floral print, a great pick for  lunch with the girls, or for our weekend rendezvous.
Purchase here for £79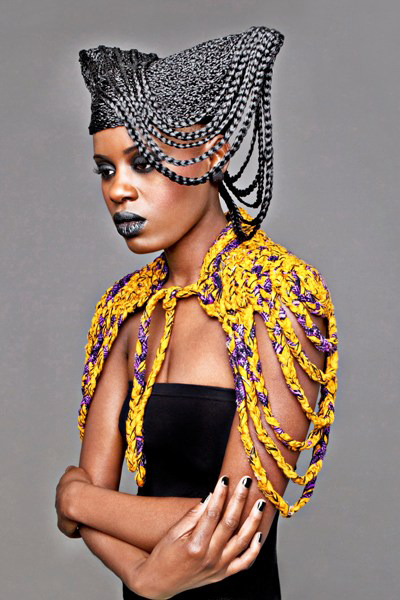 Nkwo got really creative with this capelet, the hand plaiting detail is really exquisite. What I really like about it is that it can be worn in warm temperatures. Let this model inspire the styling, the key is to make the capelet the statement look, and keep everything else low-key.
Purchase here for £150
I am a huge fan of designs that are so effortless, yet still have a stylish aura to them. I feel in love with this Lalesso dress in a pastel colour stripe print, especially picturing it complemented by  a soft ponytail, a hobo bag, chunky tan wooden heels and big sunglasses. Maybe not so effortless after all that, but most definitely, fashionable street style!
Purchase here for $86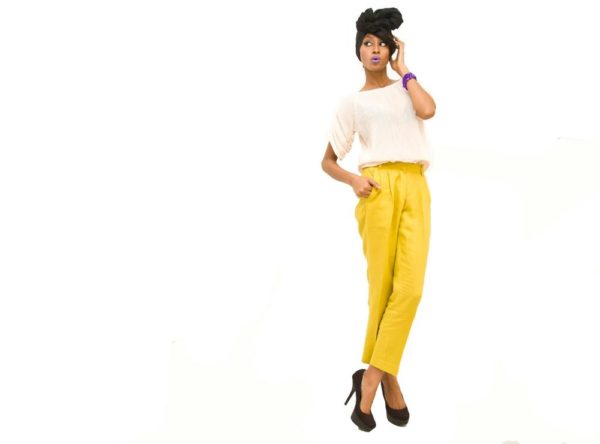 Colour-Blocking is a hot trend right now and I love the colourful pants that come with it. I love how the designers at Grey work with colours in their pieces. This yellow structured pants by Grey is a great way to follow the colour-block trend, pair it with a nude or soft pastel blouse and you are ready to go!
Purchase at Grey Projects (Flat 1, Block 25, Shomolu Way, Dolphin Estate, Lagos) for N10,000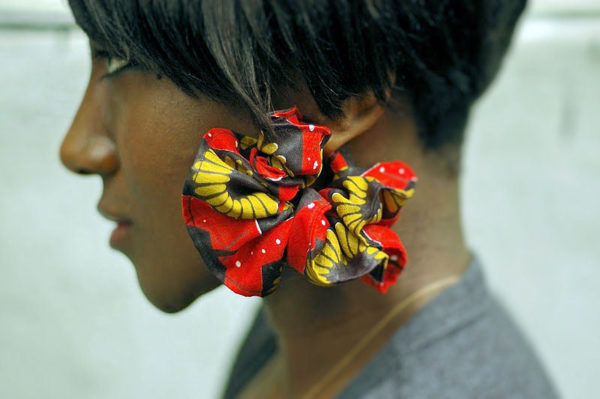 How about these for drama! These earrings from Free Peoples Rebellion are tres unique! To make a bold statement with these, have your hair nicely pulled to the back, or in a short crop.
Purchase here for $35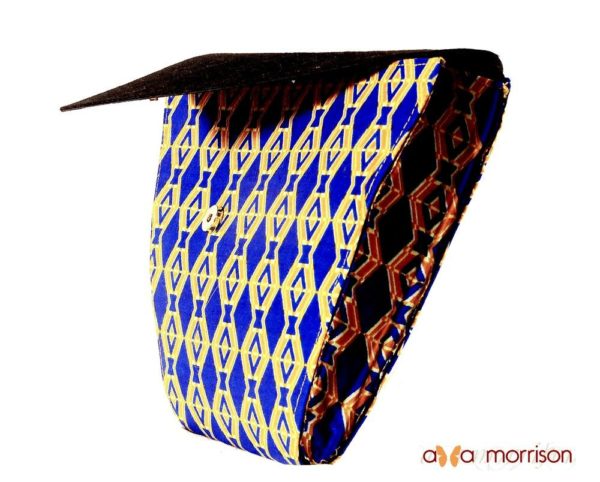 This Aya Morrison clutch is way too fabulous! This triangle slanted flap pocketbook/clutch is great for day& night, It's a charismatic accessory to complete a chic look.
Purchase here for $77
So what do you think? Do any of these pieces have a place in your closet?
__________________________________________________________________________
Follow me on twitter: @ijeomandekwu