Hello!
I'm back again with BN Style Finds– a feature that allows me to share  fabulous stylish items by African designers.
This editions theme is Shine Your Way Through Life and it is all about adding some glitz, glam and bling into your wardrobe.
It's metallic fabrics, sequins, and crystals, all guaranteed to make you shine!
While most pieces in this edition may not be all pocket friendly, they are undoubtedly great pieces and the craftsmanship and finish is quite exquisite.
I may not be willing to break the bank yet, to own one of these pieces, but I , at least, can admire and have them on my Wish List.
Check on it!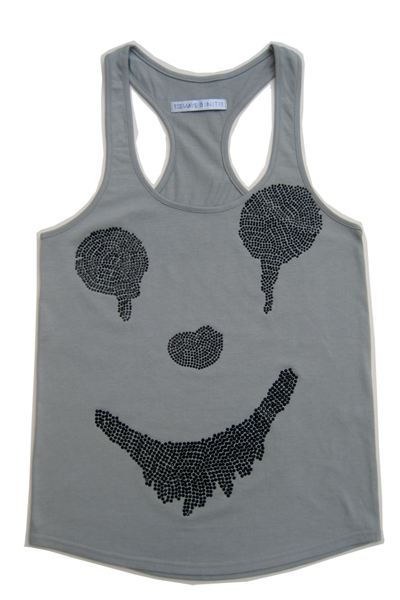 Love this Swarovski studded tank by Tsemaye Binitie. Inspired by Michael Jackson's Thriller, it has a nice edge to it. Dress it up with a pair of tailored black pants, a bold coloured blazer and glam accessories to own the look!
Purchase here for £40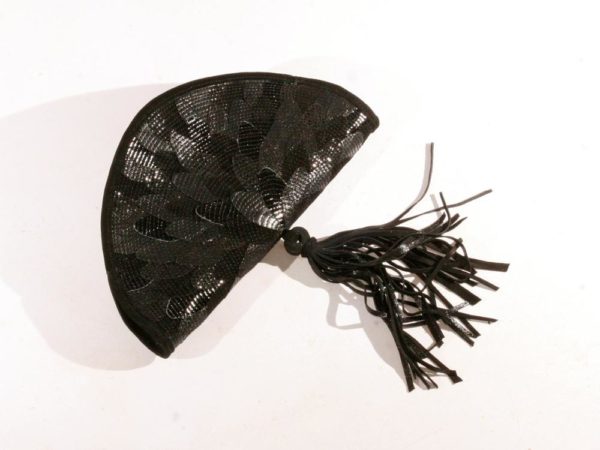 This fan clutch by South African label Missibaba with a tassel detail is great for a night out! I can easily picture it as the perfect complement to a fun cocktail dress or nicely put together separates.
Purchase here for $446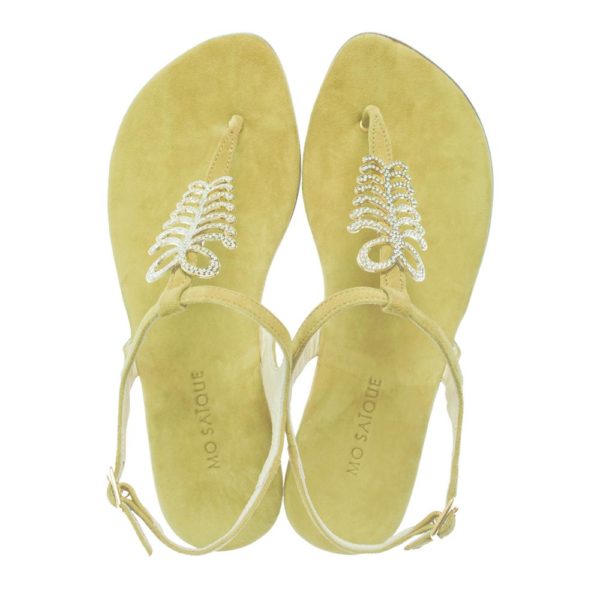 I discovered MO SAÏQUE on one my favourite Fashion/Style websites, OneNigerianBoy and quickly went on their website to see all that they had to offer.  It was there I found this gorgeous pale olive green thong sandals embellished with Swarovski crystals. Love the colour, Love the style, What about you?
Purchase here for £230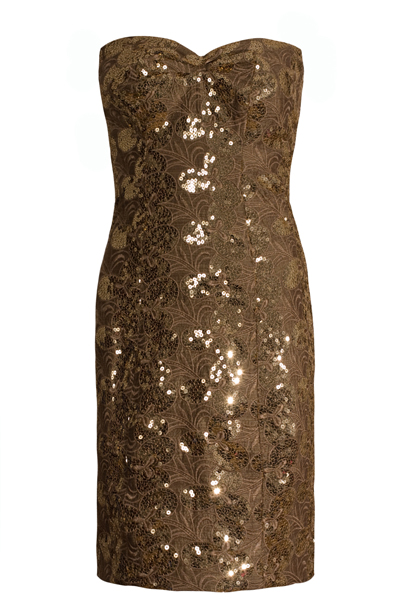 This dress by Toju Foyeh is simple stunning! A shoulder flattering sweet-heart neckline, combined with ultra feminine lace covered in glamorous sequins. I heart this! I'm thinking killer strappy slightly embellished sandals, and a metallic or bold coloured(like a deep burgundy satin) box clutch to finish it up!
Purchase here for  £160
Now this is what you call a statement necklace! This collar neck-piece by Anita Quansah features a Swarovski pendant, and clear Swarovski studded fringing. Nothing else can compete with such a master piece like this one, so it is best you keep everything simple, and let the stylish you shine through with this statement piece.
Purchase here for $350
So what do you think? Do any of these pieces have a place in your closet or your Wish List?
__________________________________________________________________________
Follow me on twitter: @ijeomandekwu