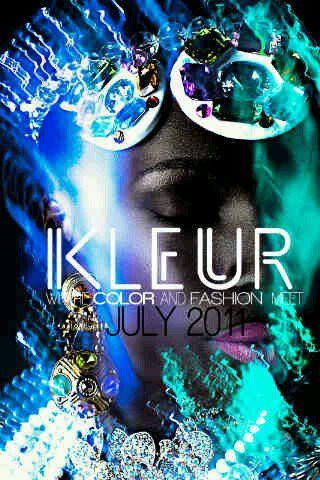 Abuja are you ready? The KLEUR Charity Fashion Show is bringing glamour to the capital city for a great cause!
The KLEUR Charity Fashion Show will be hosted by the Millennium Generation Foundation (MGF), a non-profit/charity organisation that aims to pave the way for the youth to make a difference in our society.
The MGF team is organizing this show as a fundraiser for its 2011 project.
This project is aimed at "eradicating poverty in our society starting with our schools". The chosen school for this project is the Aso Pada Primary School located in Mararaba, Nassarawa State. This school has been visited by the MGF members who can confirm it is in a poor state and requires immediate assistance.
The funds raised from the show will be directed towards providing the students of this school with basic needs such as a conducive learning environment, learning and teaching materials, uniforms, school bags and computers.
With the success of this project MGF is hoping to open more doors towards future MGF projects.
The show will also give young designers a chance to showcase their talent by featuring their designs and exposing them to potential buyers.
The KLEUR fashion show takes place on the 24th of July 2011 at the Ladi Kwali Centre, Sheraton Hotel & Towers, Abuja.
KLEUR means "Colour" in Afrikaans – the organizers of the show explain that the name "symbolises the African culture, our traditional attires, the flags of the many African countries, the joy in our people and the celebration of life".
The special guests at the show would be Big Brother Africa All Stars winner, Uti Nwachukwu; Mr Nigeria runner up Alex Ekubo and creator of well known Tshirt brand Thotsontees – Michael and many more.
The DJ for the night is UK's finest DJ Loyalty.
The KLEUR Charity Fashion Show is powered by Booh Deh Entertainment, Soundcity, AIT, L'Vogue Magazine, M&M Smiles Photography, Sir Timmy Photography, Multiple Colours Photography, 180 Magazine, Duke of Spades and Silverbird Group.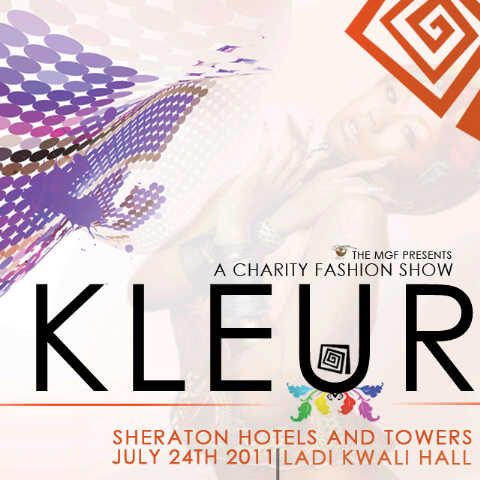 KLEUR Charity Fashion Show 2011
Date: 24th July 2011
Venue: Ladi Kwali Centre, Sheraton Hotel & Towers, Abuja
Ticket Prices: Regular – N3,000 | VIP – N5,000 | Tables – N20,000
After Party: Rozzay Lounge, 44 Gana Street, Maitama, Abuja
For ticket enquiries or further information about the show, contact MGF members:
Aisha H. Shuaibu – 08135550299
Amos Dara – 07063166669
Ibrahim Otaru – 07036807040

___________________________________________________________________________________________
Sponsored Content