Forget the saying "good things come in threes". In the August 2011 issue of Genevieve magazine, four fabulous female Nigerian singers grace the cover with confidence and class, and it's a wonderful thing!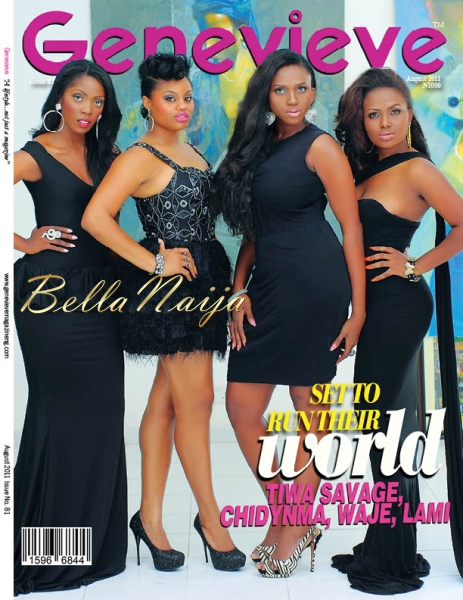 The brilliant idea to have Tiwa Savage, Waje (Aituaje Iruobe), Lami (Olamide Phillips) and ChiDynma (Chidinma Okebalama) perform as the Genevieve Girls (G-Girls) at the recently held reception party for Her Excellency, Mrs Abimbola Fashola was spontaneous and yet, rewarding.
There were no 'ifs' and 'buts' about grouping these four fabulous women as 'G-Girls' especially when they performed a cappella of 'I'm Every Woman' by Whitney Houston, 'Run The World (Girls)' by Beyoncé and many more hits for the G-Team. Their effortless harmony won them the ticket.
A few days before the Genevieve reception party, Christie Essien-Igbokwe, the legend passed on. So it was decided that the timeless song 'Seun Rere' by Christie Essien-Igbokwe should be included. It was with a nostalgic feeling that the guests listened to the 'G-Girls' give a befitting performance of the classic. The Harmonious Four's superlative performances the entire night set the mood for the success the night turned out to be. Genevieve Magazine couldn't let the memory of that night fade without locking it down in thieir August cover. These girls are HOT!
The lovely ladies are also featured in a fashion spread inside this month's issue.
We all know an outfit is never complete without accessories. In this month's issue, Genevieve is also featuring bold patterned handbags, a girly yet sleek hair bow and a playful layered bead and chain neck piece in its fashion spread. Paired with pink lipstick and green earrings, a look paired with any of these accessories is not for the meek.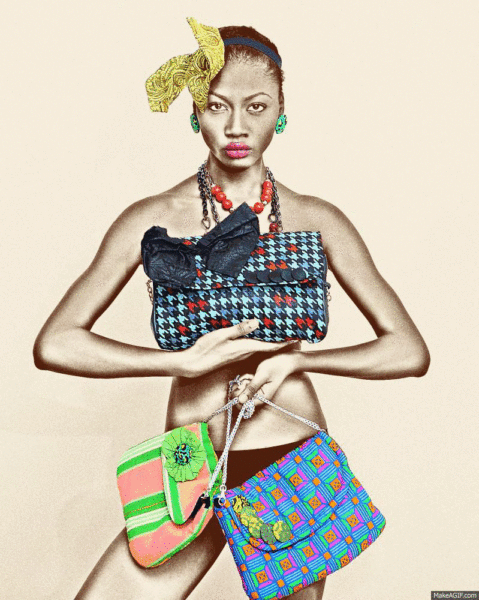 Photos By: Oladipo Oladapo
Check out the Genevieve website for updates, photos and videos: www.genevievemagazineng.com and look out for this month's issue at vendors near you.