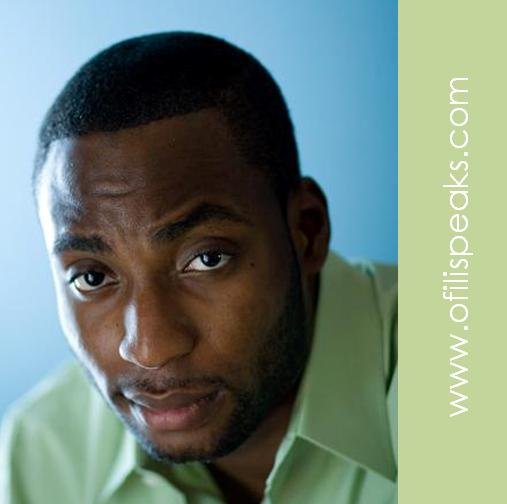 One of the questions I get asked all the time is "How did Stupidity Save Your Life?" Finally I get to share the answer with
Nigeria…it all started in JSS2…
I moved my eyes to the class ranking tab. "Twenty seventh out of thirty!" At this point I flipped the card to make sure that I was not reading someone else's report. But the name was all too familiar; even my commonly misspelled middle name was correct.
Once again I felt as if the world was crumbling down on top of me. The last person I wanted to see was my mum. If there was anyone who was adept at wielding a piece of stick to inflict physical and mental pain on a child, it was my mum. I had many memories of her stick as I was growing up, memories that left my heart in my mouth. Most salient was my 1989 encounter on the balcony of our two-story duplex….
My name cut through the air like an explosion. When my mum took time out of her day to fully enunciate every letter in my name, it was a sign that something was wrong. Immediately, dogs scampered away quietly, the wind changed direction, and moving cars came to a halt. I ran upstairs towards the sound of my name—from my experience, the faster you got within the vicinity of my mum, the less angry she would be, but only marginally….
"Yes Mum…" was my reply, but before I could finish I was interrupted by the sound of a stick moving through the air at high velocity…smack! Hit after hit. In the middle of it all, I realized that some Good Samaritan had informed her about my unapproved visit to the candy store. She was clearly upset. She asked me why I had disobeyed her…but when I attempted to respond I was told to keep quiet and the intensity of her beatings increased. She repeated the same question, and this time I kept quiet, but unfortunately she informed me I was being rude and told me to respond when being talked to. I realized that I was undergoing a type of psychological warfare that had no end in sight.
So I did what most experienced flogged children would do; I ducked into a corner in order to mitigate the intensity of the thrashing I was receiving. The time-tested duck-into-a-corner move proved effective. In the corner it was difficult for her to swing her four-foot-long cane effectively. The more she swung, the more she hit the wall, and with the unintentional wall contact the stick snapped! Apparently, the cane had either reached its Ultimate Stress, accentuated by the inanimate objects it had inadvertently encountered, or my mum had inflicted so much force with the cane, that when it contacted the wall, its Equivalent Stress from the tensile bending force component had exceeded the safety factor for which the cane was designed….and whether from material fatigue or sudden failure, the cane snapped!
I cracked a sly smile; I had outsmarted my mum. And then it happened. I called it the "DURAPLAST effect." From the corner of my eye, and with the speed and dexterity only seen in the movies, my mum, in one swift motion and before the cracked cane had even touched the ground, whisked one of her DURAPLAST-made slippers off her foot and proceeded to whack me with it. My mum had outsmarted me. By getting into the corner, I had ensured no escape route for myself, and with a shorter and more flexible weapon, my mum was able to inflict maximum pain. I had no way to escape, I was trapped! But then, as suddenly as it had started, it ended. My tear glands had run out of tears and my head was pounding. I looked at my palms and saw the word DURAPLAST engraved in red lettering…it was over and I had survived.
So here I was, six years later, stuck in a scenario that could lead to another severe beating from my mum. Clutching my terrible report card, the question echoed through my head: Would I survive another beating from my mum? At this point, my heart was pulsating uncontrollably. What was a typical two-hour journey from Ogun State to Lagos State now seemed like an eternity. I was petrified. What was my Mum going to do when she saw my abysmal results? In sharp contrast, my older brother happened to perennially rank at the top of his class—and even when he slipped to second, my mum would throw a tantrum. Existing under the academic shadow of my brother was difficult; I was constantly compared with him by my parents and friends. The wrinkled report card I now held in my hand was a reflection of the sharp discrepancy that existed between us. I was surely in for a death sentence!
I finally arrived home. Whispering a silent prayer of protection to God, I proceeded to the kitchen where my Mum was cutting vegetables with a sharp knife. I nervously handed over my results, expecting nothing short of a beating topped off with a vegetable knife stabbing! But instead there was silence; she said and did nothing. Not even an "I am disappointed in you" speech or a "don't watch television for a month" punishment. Nothing!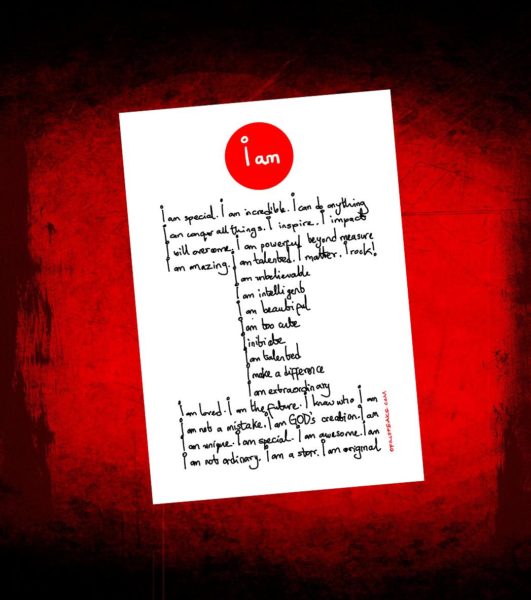 The silence was so powerful that it tore down my veil of stupidity and I actually felt angry. Why wasn't she upset? I had just gone from an average to a below-average student, yet she did not react. And that angered me! Deep inside I felt a loss of pride: How did I get here and how could I get beyond this point? As I sat on my bed later that night, I continued to reflect on what had just happened. For years I had looked at myself as an average student; I wondered what would happen if I somehow believed I was brilliant…would it make a difference?
Motivated by dogmatic determination stemming from that moment in the kitchen I changed my attitude towards school. I began sitting in the front of the class, a place usually reserved for the nerds. I soon realized that the teachers said a lot more things in the front. All of a sudden things became clearer, Mathematics became easier and even English essays felt better than the DURAPLAST effect. I seemed to be motivated by an invisible force urging me to do things I never thought I could, such as actually asking questions in class. Questions, which I thought were stupid were noted as brilliant by my teachers and my grades gradually improved. A large reason for the improvement was my persistent study habit, even when the lights went out I was still up studying and the one thing that kept me going at night was the silence of the night. An all too familiar silence that triggered an impulse in me to keep going…
After months of dogmatic and determined studying the brown packet moment came again. This time the packet felt lighter and seemingly brighter, I had come out 7th out of a class of 30, but I was not satisfied, 7th wasn't even good enough for me. I wanted to be at the top, number one. Suffice it to say I never achieved my goal of being number one in any of my classes but I left high-school as the best chemistry student, best technical drawing student and the best mathematics student. Took my school to the finals of a national science competition and set a school record for the most number of A's in our Cambridge O-level exams. I continued with my ferocious tenacity for excellence at my A-level school, setting the best record ever at that time for an A-level entrance exam, despite falling sick with typhoid fever during the examination period. I ended up gaining admission to the University of Houston where I had 5 straight semesters with a perfect GPA and graduated Summa Cum Laude in Mechanical Engineering. Receiving recognition along the way as the 2004 homecoming king; an award given for Academic Excellence, Outstanding Leadership and exemplary Service to the Community, the highest award in the University at that time. Great accomplishments that were created from the loud and often silent winds of change that carried me away from the islands of mediocrity onto the shores of excellence, gathering along the way words that would define and guide me through out life
"turn your moments of silent disappointments and failures into loud moments of triumph, and don't ever accept average at work, life or in anything; understanding that nothing in this life comes easy."~ Okechukwu Ofili
***
Excerpt from the book, "How Stupidity Changed My Life"
Ofili is an award winning motivational speaker, author, life coach and entrepreneur who blogs about life, success and entrepreneurial excellence. Follow him on twitter , facebook or subscribe to his blog for more success TIPS!"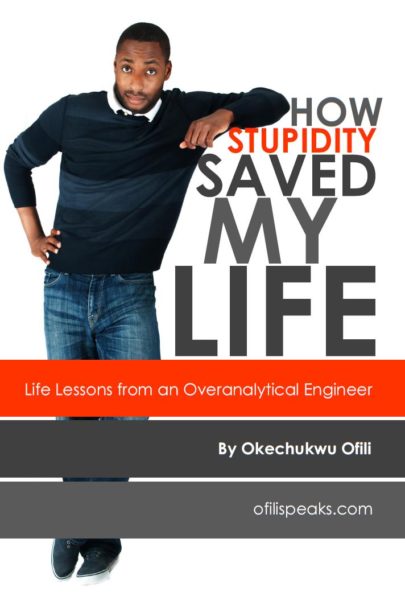 "How Stupidity Changed My Life" is Available in Silverbird Book Stores across the nation, Terra Culture, Quintessence, Laterna, The Hub Media Bookstore & online.
****
Calling all Speakers, Authors, Coaches, Consultants and Business Owners. Do you want to learn the right way to BRAND your business and position yourself for success? Do you want to know how to GROW your client base? Do you want to learn how to EXPLODE your speaking career and business? Do you want to learn how to deliver powerful PRESENTATIONS that inspires and engages the audience?
Then register for Ofili's Extreme Marketing Bootcamp taking place at the FOUR POINTS HOTEL by SHERATON on October 15th. Register TODAY at http://ofilispeaks.com/Get-Extreme
For event questions call 0703 670 5305 or via blackberry Pin: 32A137F8
NOTE: Attendance is limited to the first 30 registrants to ensure that the CLASS number is kept at an optimal level. If you put off reserving your room, you will have to pay *a lot* more money for the same room.