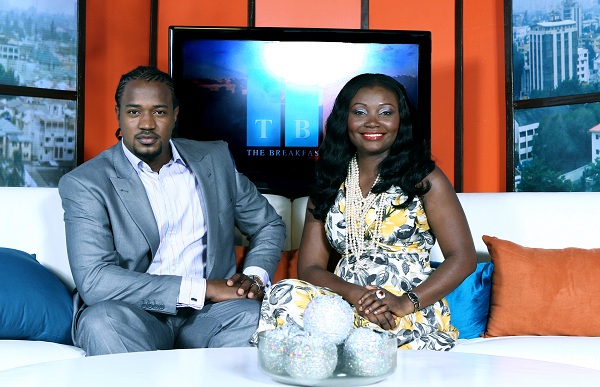 Early this morning, Nigerian TV viewers got a taste of a brand new breakfast TV experience as  HiTV launched "The Breakfast Show", a weekday morning infotainment programme. The show features multiple segments – from what's new to what's hot and what's not, stretching through entertainment, lifestyle, trends, health, relationships, light news and general banter. From Monday, 17th October 2011, the show will be on air from 9AM to 12PM Mondays through Fridays.
'The Breakfast Show on HiTV' is hosted by the duo of Mofe Duncan (once on-air radio personality on Rhythm FM, presenter of many popular TV shows, photographer and scriptwriter) and Joy Isi Bewaji (Magazine editor, author and celebrity publicist).
The show will air live from HiTV's new studio in Lagos with many on-the-road segments that tie in the show to a coherent whole. This is part of the re-vamping strategy for the brand as more programming will be revived and giving the necessary spark.
Tune in to 'The Breakfast Show on HiTV' and discover the various segments that satisfy your television cravings.
For more information, visit http://www.himagazine.tv/