The Reign Of Tassels, Feathers & Lace!
Fashion week had the blogosphere and fashion outlets buzzing on exciting new experiences and prospects it had to offer! It is thrilling to see what designers, stars and enthusiasts of this art are putting out!
The basic memory of tassels stem from its use as a draping for curtains back home.Its incorporation(to handbags,hats,shoes,purses, dresses and belts) and transformation as useful components of fashion and style stabilizes its reign.
Tassels were seen as symbols of luxury and still likely are because of their lush and opulent aura. I particularly recall seeing them on curtains of our neighbors homes, not ours. Loved and wanted them!
Tassels were used as  symbols of status in both religious and military sects many years ago and today, their fashion adoption is renowned!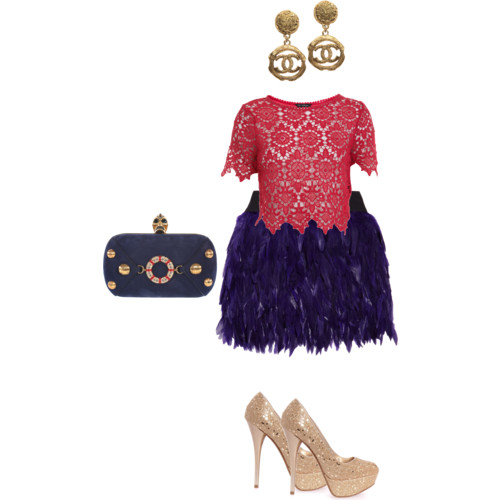 I wasn't looking out for what fashion week had to but a number of stars and designers (Beyonce in white feathered dress, Sarah Jessica Parker in white lace and Lanre Da-Silva's Collection) were in  alignment with me on the feathers and lace trend.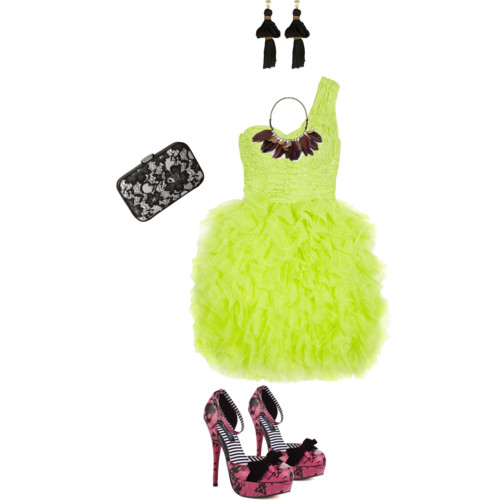 Lace has always been an element of fashion. Its application is what is interesting today. Lace adorned purse and pair of hot pink platform are accompanying pieces to Lace and Tulle Tutu dress. All three trends (tassel earring, lace platforms and purse, feather necklace) were combined in this styled sample, each giving a different accessory definition.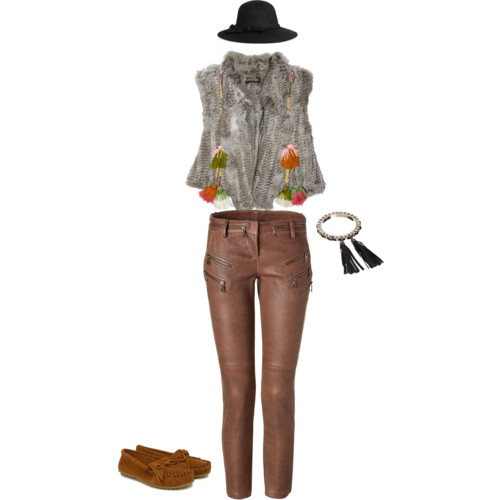 This look is so 'casual cool'!  No extra effort needed to pull this off, no fuss made. It is simple, uncomplicated and modern. Hats are still in, so even when it is past summer, invent a new and different way of wearing outfits with hats, aside from the plain addition of  hats to summer shorts!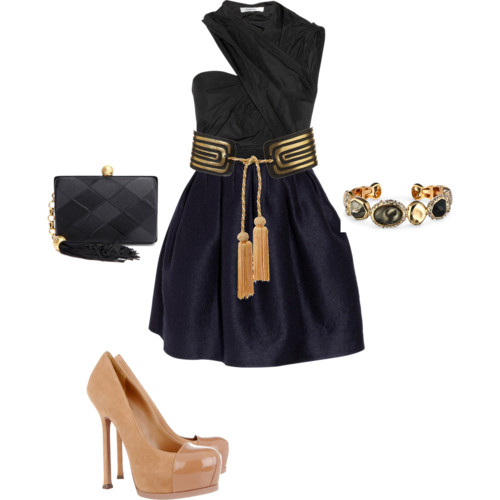 Somewhere in between the ever revolving door of fashion, appearance of color blocking and thigh high slits, the modest and worldly known LBD (Little Black Dress) got lost in transportation. Here's a way to pick it up and look trendy by adding tassel accessories!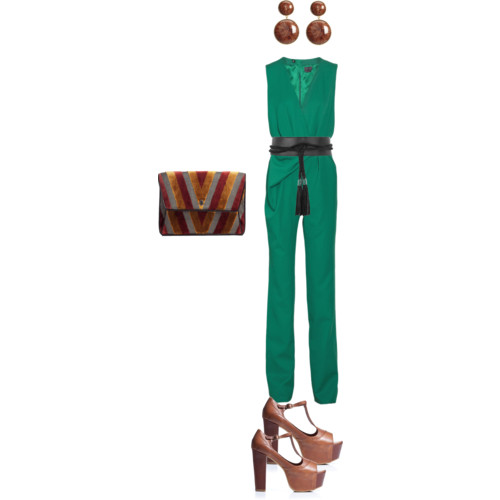 This is almost a 'Gene replicated look'. It is easy to wear, sophisticated and functional.  Jumpsuits are still in vogue because of the geometrical twists (cut-outs,wrap effect, cross strapped or/and backless) designers have implemented.  Relish mixing your desired jumpsuit with statement trendy accessories!
CAUTION! If you're not a PETA advocate, these trends should be explored maximally! Like it or not, fur, feather and everything animal skin is hot, 'bad'  and trending!!
DIY fringe (tassel) items!
This video created by YouTube sensation, Michelle Phan, aims at showing interested folks how to switch up a worn out wardrobe item to something funky and new. It is a bonus, she wears the tassel trend! Her other videos are highly useful too in other daily shenanigans.
Watch video below:


So what do you think? Do tassels have a place in your closet?