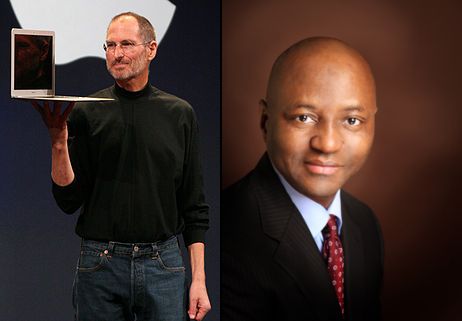 I was talking to a friend last week and one thing led to another and he asked about "my legacy". As expected, I answered so fast & said "Abeg, I am not ready to die o". After a few hours, we said our goodbyes and as I walked around my home in total darkness (caused by a NEPA blackout), it got me thinking that what life really is all about and what impact I am to make.
The current trending topic on Twitter, Facebook, BBM and other social networking platforms is death of technology pioneer, Apple Inc co-founder, Steve Jobs.  I feel devastated over the loss of an inspiring innovator and undoubtedly realize what a massive impact this man had on this generation. Just like, GTBank co-founder  Tayo Aderinokun who passed away a few months ago, Christy Essien-Igbokwe who was just 50 years old at the time of her passing and young Nigerian star, Da Grin last year, their deaths were untimely but their positive impact and legacy – truly indelible.
Long story short, I didn't set out to write a list of people who have died or to bring back bad memories. Today, I am asking every BellaNaija.com reader – What is YOUR Legacy?
What I mean is, what do you have planned so when you are gone, people will still be cheering your name. Come to think of it, if Justin Bieber (who happens to be the same age as me) were to die today (hopefully not because there are some avid Bieber fans), he has made an impact and has left his footprints in the sands of time.
BN readers let's hear what you have to say….
_______________________________________________________________________________________________
Damilare Aiki is currently an editorial asssiant at BellaNaija.com. His hobbies are travelling, reading & meeting new people.